Over the last decade, solar capacity in the United States has soared.
Reduced upfront costs, skyrocketing electricity bills, improved photovoltaic technologies, and government incentives have all contributed to its rapid success.
That said, the initial investment required to purchase and install a PV panel system still makes many homeowners hesitate, and understandably so.
Thankfully, there are multiple ways to fund a switch to solar power through various leasing and buying options.
Read on to learn about the two options and their advantages and disadvantages to find what suits you best.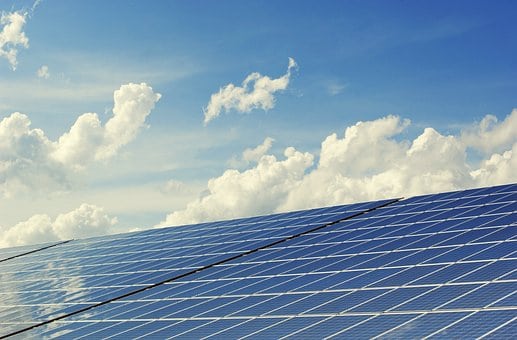 What Is the Difference Between Buying and Leasing Solar Panels?
The question of where to buy or lease comes up in many aspects of life, from housing to vehicles. Solar panels are no different. If you're ready to start your renewable energy journey, you'll need to consider both options carefully. Here, we'll walk you through the key differences.
Leasing Solar Panels
Leasing solar panels is similar to leasing a vehicle. When you enter a lease agreement with a solar installation company, the installer retains full equipment ownership. As the renter, you pay a fixed monthly rate to use and benefit from the electricity the system generates.
Like any other leasing agreement, the fixed terms last for a set leasing period. When the contract is up, you can renew it or return the equipment to the owner. When you lease, the owner pays for the upkeep and maintenance of any equipment.
Buying Solar Panels
When you purchase solar panels, you become the sole owner of the equipment. You can pay off the equipment in one lump sum or through financing options. Once you finish the payments, the equipment belongs to you.
Buying PV panels and a solar power system gives you complete autonomy over installation and use. As the owner, you are responsible for any of the maintenance costs.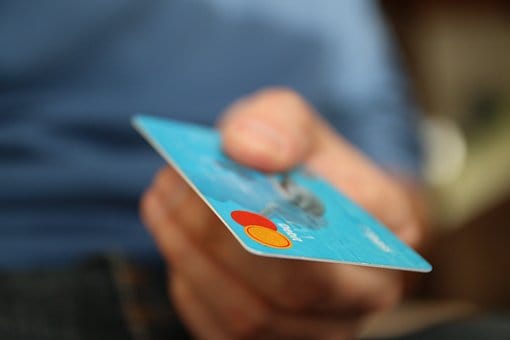 4 Ways to Pay for Solar Panels
Thankfully, a wallet full of cash is not the only way to purchase solar panels. No matter your financial reality, there's a payment option that works with your budget. Here are some of the most common methods of payment.
Cash
If you can pay for your solar panels all at once, there are some great reasons to do so.
For one, you'll immediately have complete ownership over the equipment and won't need to answer to lenders. You'll be eligible for more government incentives, and paying in cash allows you to bypass the sometimes pricey interest payments that come with other financing options.
Paying cash is likely the best option for those with sufficient income or who have saved up a budget to meet their goal.
Financing
When you finance, you do not pay for the entire purchase upfront. Instead, you typically make a down payment and then pay for the remainder in installments on a set schedule.
Getting loans from a financial institution is one type of financing. Additionally, many solar panel companies offer financing options, which allow you to pay for your solar power system over time.
With financing, you typically pay interest, meaning you'll pay more at the end of the day than if you paid in cash.
Having said that, financing options for qualified buyers are much more competitive than they used to be. For example, you can currently pay off some EcoFlow off-grid solar solutions in 12 monthly installments interest-free.
Home Equity Loan
Homeowners may qualify for a home equity loan to finance their solar panel purchase. Home equity loans can be a smart way to lock in a low interest rate.
If you have equity in your home, you can work with a lender to secure a home equity loan and pay for your solar power system. You'll repay the loan over time at the lender's interest rate.
Home equity loans typically carry much lower interest rates than credit cards and many other consumer lending products.
Solar Loan
Another great option is a solar loan explicitly designed to improve accessibility to solar energy equipment. Solar loans boast competitive interest rates to incentivize people to switch to renewable energy sources.
Plus, you can still take full advantage of tax incentives and rebates when you purchase your solar panel system with a solar loan.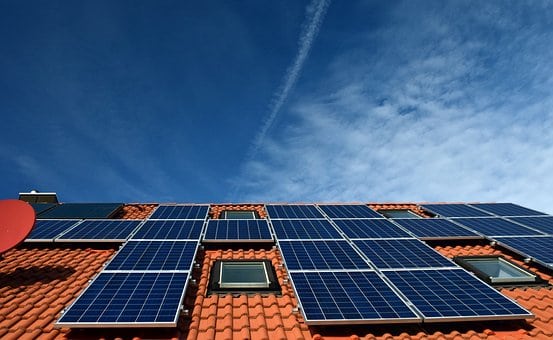 What Are the Advantages of Leasing Solar Panels?
Leasing offers some attractive benefits that make solar more accessible to homeowners on a tight budget.
Little to No Upfront Costs
When you lease, you rarely have to pay much upfront. It's an excellent option for people who are eager to switch to renewable energy but can't afford the initial investment in equipment and installation fees.
No Fuss with Maintenance and Upkeep
When you rent an apartment, and something goes wrong, you call your landlord. The same goes for solar panels. You don't need to worry about maintenance or troubleshooting to fix solar panel issues when you lease.
What Are the Disadvantages of Leasing Solar Panels?
Be wary of the drawbacks before signing a leasing agreement on photovoltaic panels.
Increased Difficulty in Selling Your Home
Leases run for a set amount of time. If you decide to sell your home, having a solar lease can complicate the process. Transferring the lease to new homeowners is often possible. Still, the leasing company that owns the solar panel system must agree — or you must meet the transfer stipulations in your contract.
Purchasing solar panels and a balance of system can add considerable value to your home. Despite that, solar isn't necessarily for everyone. An otherwise interested potential buyer may not want to assume the responsibility if you're tied into a lease.
Also, the additional hassle of transferring a lease agreement on top of all the other administrative burdens of buying a home may scare off some buyers.
You Aren't Eligible for Rebates and Credits
The US government offers federal tax credits and incentives to those who invest in solar technology — the most attractive being the Federal Solar Tax Credit of up to 30%.
However, you won't be eligible for most government incentives if you lease.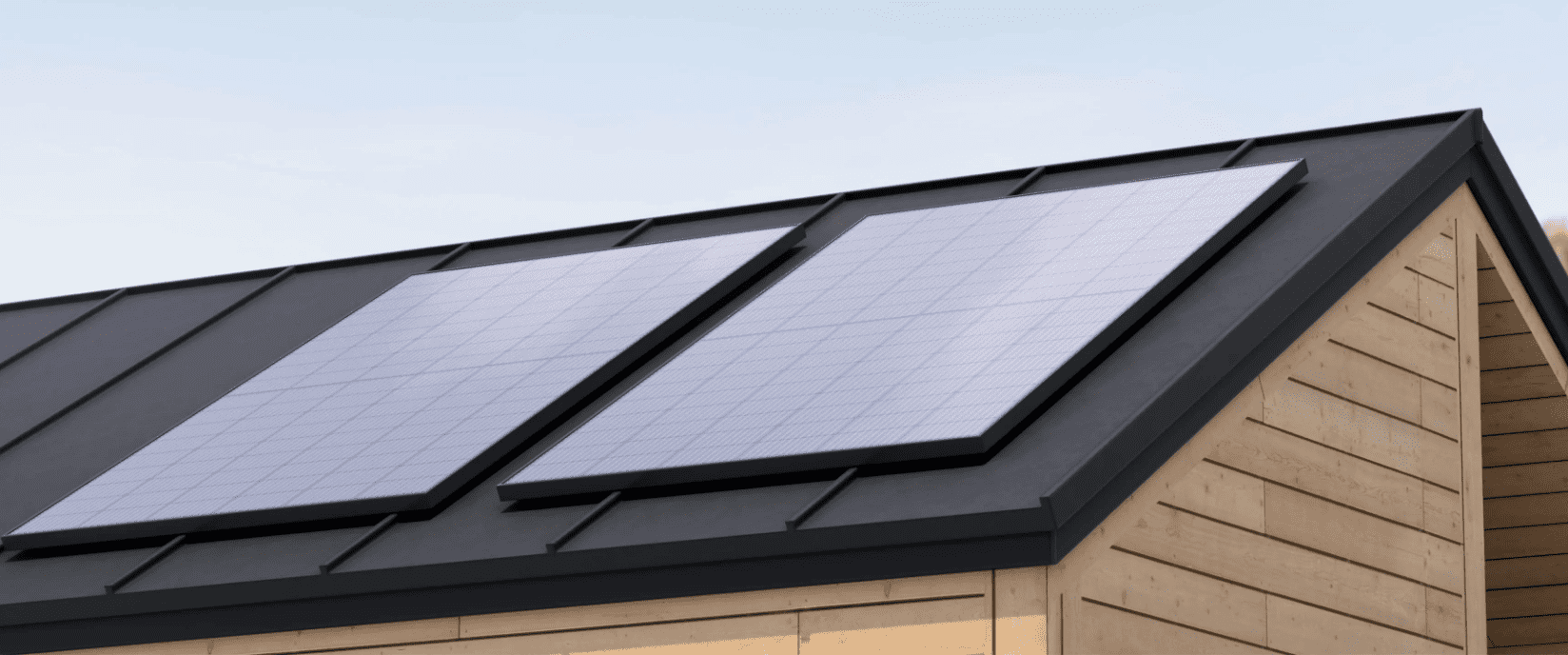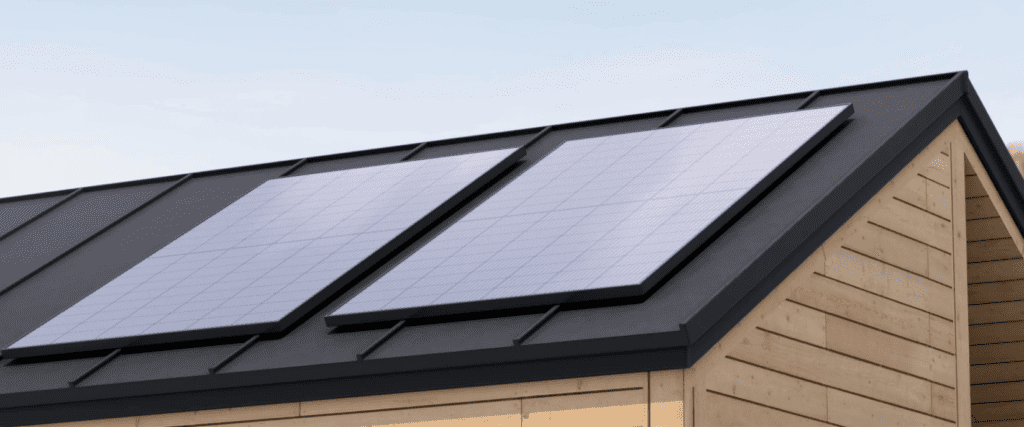 What Are the Advantages of Buying Solar Panels?
The cost to purchase and install solar has decreased by more than half in recent years, leading more homeowners to buy photovoltaic panel systems than ever.
Here are the primary reasons why.
Greater Savings
Your upfront investment is significantly higher when you purchase solar panels instead of leasing. However, over time, you'll save substantially more on electricity costs than if you leased your equipment.
Ultimately, purchasing a solar panel system will result in a greater return on investment.
You can also take advantage of upfront savings since ownership makes you eligible for tax incentives and energy credits. Additionally, you'll qualify for any state or municipal rebates.
Buying your solar panel system outright becomes an even smarter financial move when you factor in these savings.
Increased Home Value
The National Renewable Energy Lab reports that solar panels add to home value. The value increase is significant, too, with every $1 saved equating to a $20 increase in home equity.
The reason for this is pretty self-evident. Most people know by now that a solar panel system saves on utility costs. A home with a PV system preinstalled saves buyers the cost and effort of doing it themselves.
Plus, more homebuyers are increasingly concerned about climate change and want to do their part to reduce their carbon footprint.
Energy Independence
One of the fantastic benefits of solar power is the autonomy and control it provides to its users. When you own your solar panel system, you maximize this benefit.
Ownership allows you to choose the exact panels that fit your needs. For example, the 400W EcoFlow solar panels are available in rigid or portable designs, and you can add flexible panels to maximize surface area for electricity generation.
You can mix and match to fit your unique needs.
What Are the Disadvantages of Buying Solar Panels?
Is buying solar panels worth it? Consider the potential drawbacks.
Steep Upfront Costs
The upfront cost of purchasing photovoltaics and a balance of system is high, and that's why many people hesitate. However, when you consider long-term savings over leasing and purchasing options available, buying is usually a no-brainer.
Responsibility for Maintenance
When you own anything, you're typically responsible for its upkeep — particularly when a warranty or service agreement expires. While this can be a hassle, solar power systems are extraordinarily durable and maintenance-free.
Solar panels usually last for 25 years or more before diminishing in efficiency. Aside from the occasional cleaning and keeping your panels free from debris or obstructions, your maintenance responsibilities should be minimal.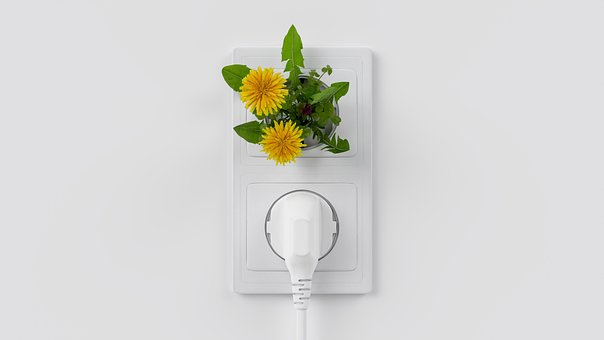 Frequently Asked Questions
Are Leased Solar Panels Worth It?
If you are a renter or are not 100% set on buying solar panels, leasing is a great way to benefit from renewable energy over the short term. On the other hand, purchasing your solar panel system gives you greater autonomy, makes you eligible for generous tax incentives, and will save you more money in the long run.
What Is Better, Buying or Leasing Solar Panels?
There is no absolute right or wrong here. Whether you buy or lease solar panels, using renewable energy is far better for the environment and your community than relying on fossil fuels. 
That said, purchasing a solar panel system is an excellent long-term investment for those who can afford it. As illustrated above, there are many solar purchase alternatives to leasing — you don't need to have cash in hand.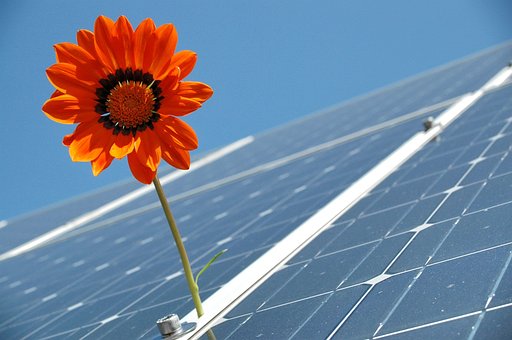 Final Thoughts
Whether you choose to lease or purchase solar panels, switching to renewable energy can save you money and contribute to the survival of the planet.
EcoFlow has a wide array of solar panels, portable power stations, and whole home generators at competitive prices, making purchasing a renewable off-grid energy solution of your own an easy decision.