What's the Whole-Home Backup Solution?
Recently, EcoFlow launched the new Whole-home Backup Solution, a one-stop solution to all your home backup problems. To the greatest extent to help you mitigate the impact of power failure, our whole-home backup solution can make your home in a power failure days can also maintain power supply, not be troubled by power failure, and enjoy the fun of life. These Whole-home backup solutions have enough power to run the normal operation of a home, including all large appliances, electronics, and even air conditioning. You can also connect extra batteries to expand capacity and extend battery life.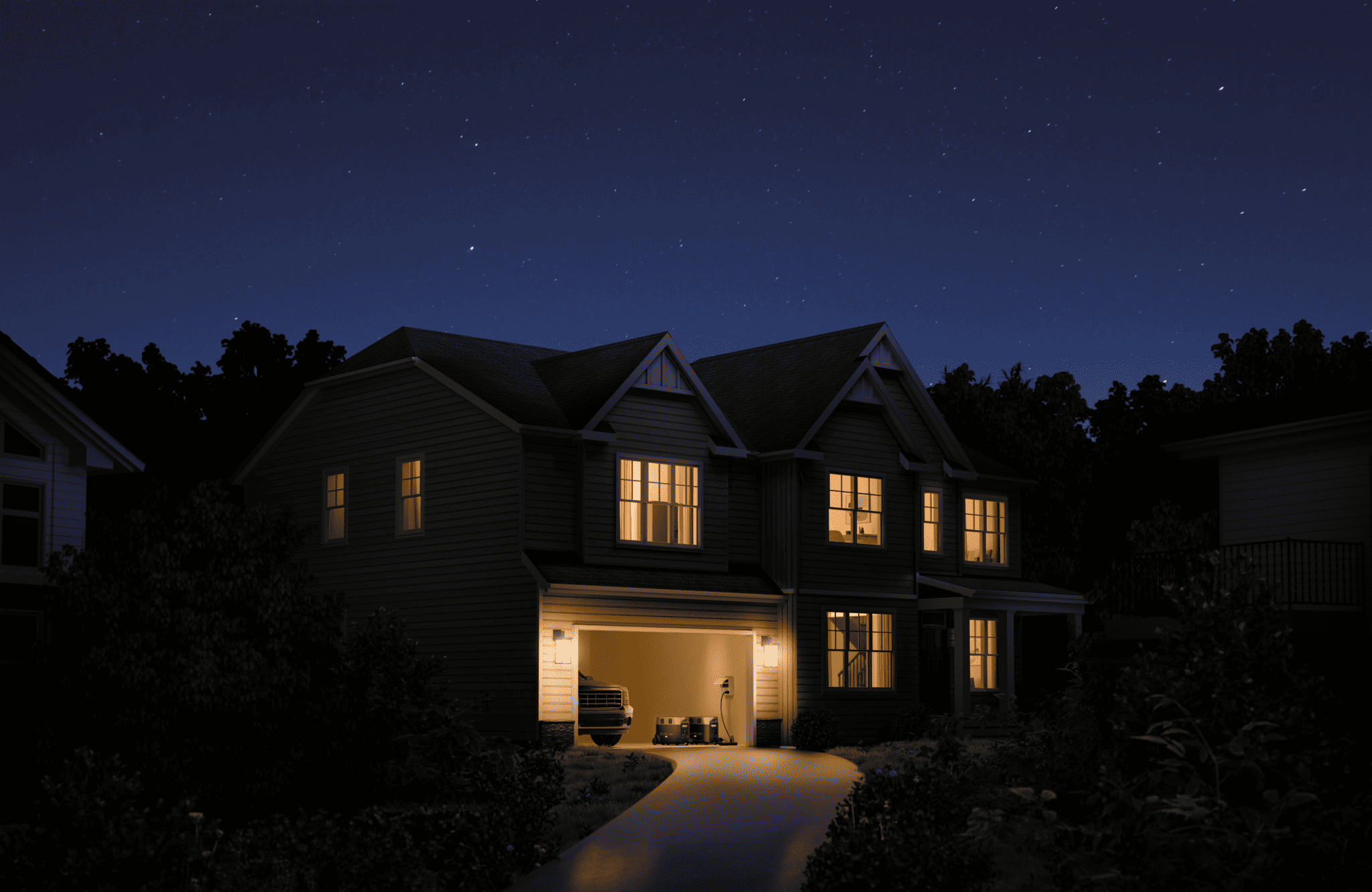 Advantages of the Whole-Home Backup Solution over Traditional Power Backup Solutions
The typical gas generator option is probably what most of us consider when considering a home power backup solution, however, this choice may not always be the ideal one. The gas generator emits polluting gases such as CO, Hydrocarbon, and Oxynitride, which have a very high impact on the environment. The high maintenance costs and the space limitation of having to be placed outdoors also make it a poor solution for household power generation. In contrast, EcoFlow's whole-home backup solution not only solves the problem of power backup in the event of a power outage but also offers a new generation of consumers the possibility of a pollution-free, noise-free, and easy-to-install electricity solution. Besides, EcoFlow is compatible with solar panels and harnesses free power from the sun.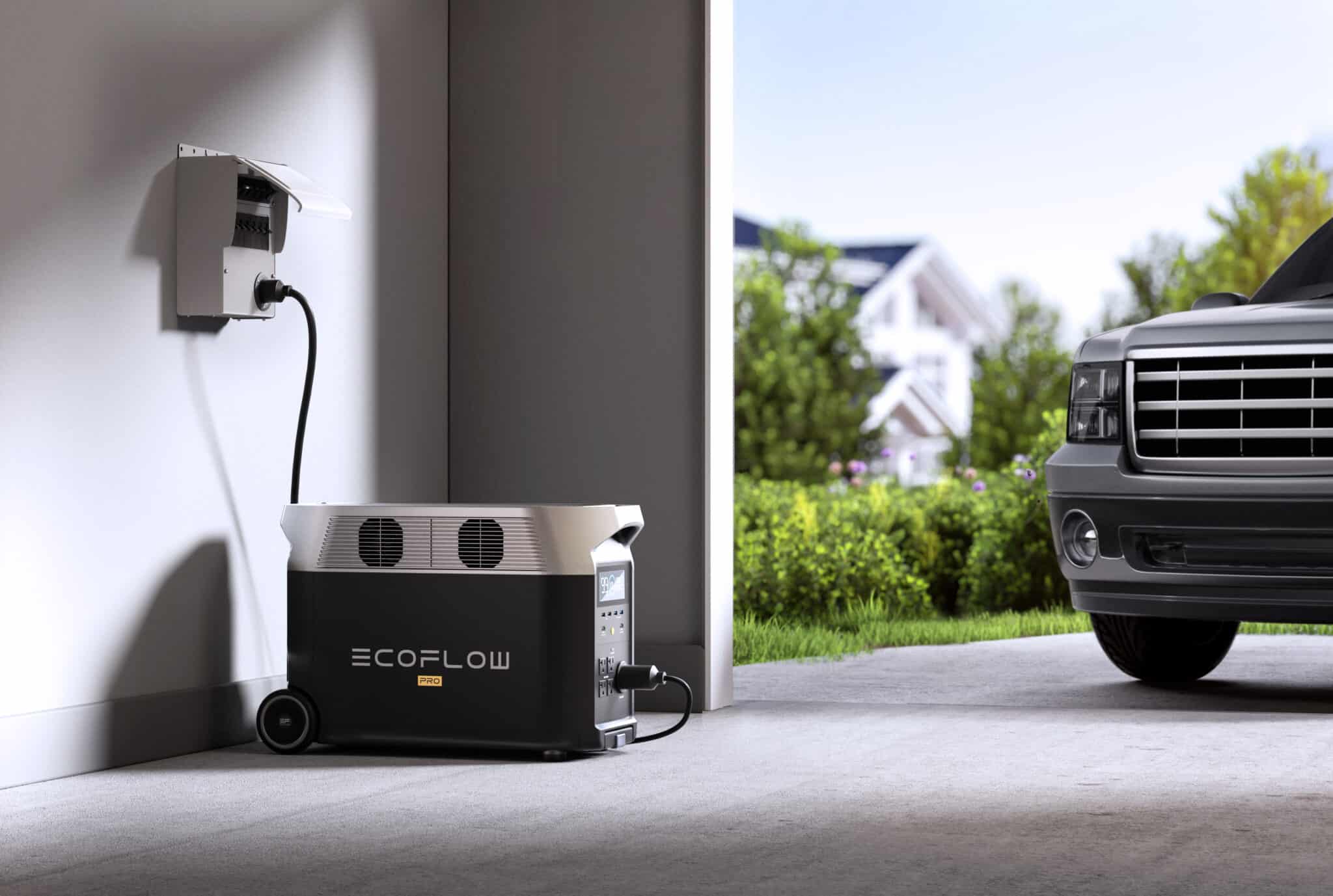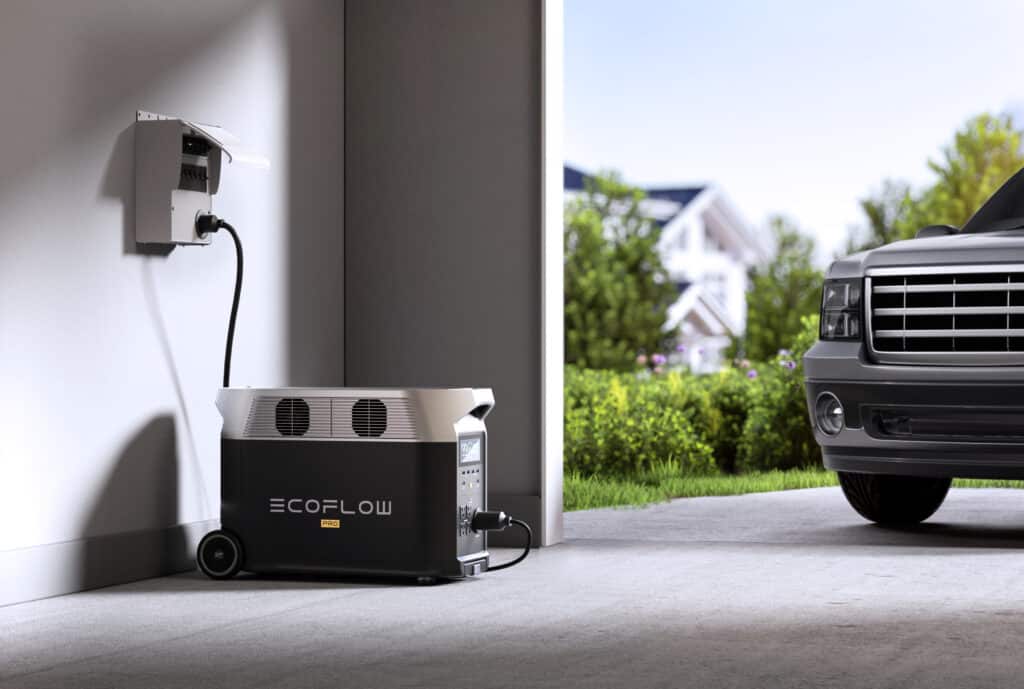 The EcoFlow Whole-Home Backup Solution can be installed in two ways
EcoFlow's Whole-home backup solution provides consumers with the flexibility to choose between installing the system with a Transfer switch/Inlet box or utilizing intelligent power management through a Smart Control Panel. It also works with the interlock kit on the load center if there is no transfer switch installed.
OPTION 1: The flexible way to set up your Whole-Home Backup Solution
EcoFlow's Whole-home Backup Solution:
Starter Kit: DELTA Pro+Transfer Switch 306A1+Generator Cord
Advanced Kit:DELTA Pro*2+Double Voltage Hub+Transfer Switch 306A+Generator Cord
Transfer Switch: Themanual transfer switch that allows you to safely connect a portable generator to your home's electrical system during a power outage. Transfer Switch forces home circuits to get powered either by Grid only, or by Backup power only. Installation of the Transfer Switch should be done by a licensed electrician or a qualified professional.
Inlet Box: Inlet Box connects the Transfer Switch and leaves a male socket, with Generator Cord (The male socket of the cord should be the local version, e.g. EU/US/AU/SA), you can connect Portable Power Station to Inlet Box then to the Transfer Switch, to work as Back Up Power
Advantage: The most affordable and straightforward solution for short-term outages. Attaining partial home backup is simple, avoiding the diesel generator's head-splitting noise and all the maintenance expenses. Plug DELTA Pro into your home's transfer switch* to power your critical circuits when a blackout hits. You can also use the Double Voltage Hub to connect Extra Batteries to keep your essentials running for up to a week. The DELTA Pro can be connected directly to Home Circuits as a whole-home backup solution, and can also support local backup circuits in the house. It is a more economical and flexible solution.
OPTION 2:The intelligent way to set up your Whole-Home Backup Solution
EcoFlow's Whole-home Backup Solution:
Smart Control Kit: DELTA Pro+ Smart Home Panel
Smart Home Panel: The Smart home panel is a smart home battery system. The EcoFlow Smart Home Panel integrates EcoFlow DELTA Pro with your home to achieve a flexible, expandable home battery solution to store energy for later use. Link up to 10 of your home circuits for uninterrupted power during blackouts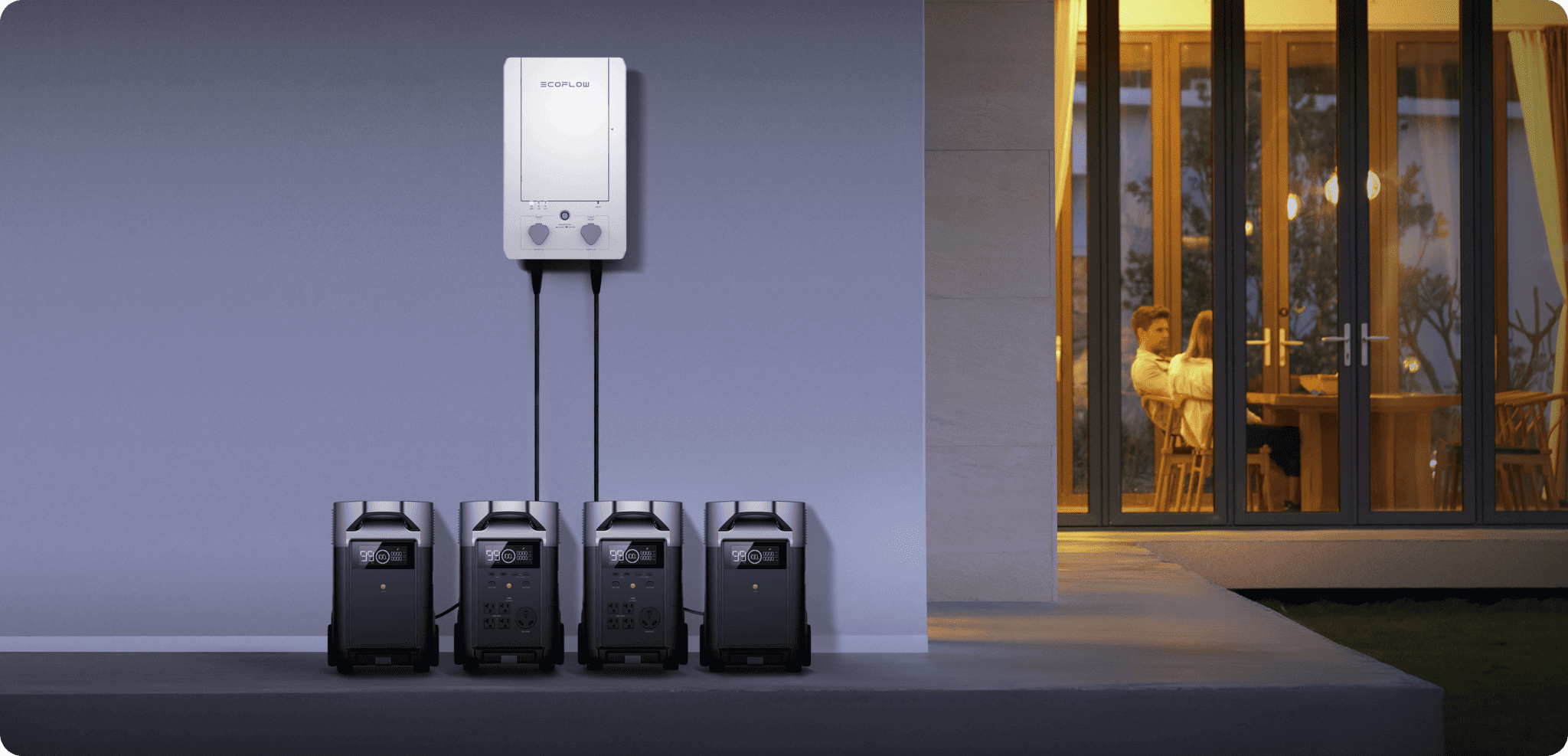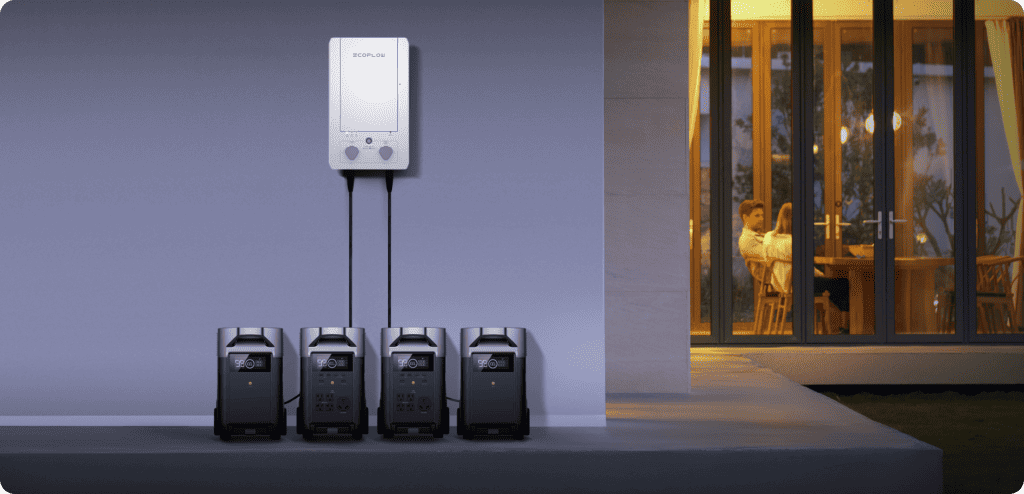 Advantage: This integrated home backup power solution is an eco-friendly and cost-effective alternative to a traditional fuel-powered generator.When a blackout hits, the Smart Home Panel immediately switches to your 10 integrated circuits and draws power from your DELTA Pro(s). You'll barely notice a loss of power as your chosen circuits stay powered with a mere 20ms switchover time. At the same time, the smart home panel can Control each of your integrated home circuits via the EcoFlow app and get a birds-eye view of your energy consumption habits. Dive into the settings to customize your power use. You can optimize home backup, save money, or custom options to schedule your energy use based on your needs. Once you're set, you can even control which power source your house uses, all from your phone.
*Installation of the Smart Home Panel should be done by a licensed electrician or a qualified professional.
FAQs
Whether the Transfer Switch can be used for apartments?
Yes, it can be used not only in a house but also in an apartment. The Transfer Switch can also be used outdoors.
Can I install the Whole-Home Backup Solution by myself?
Installation of the Transfer Switch/ Inlet Box/Smart home Panel should be done by a licensed electrician or a qualified professional.
If I choose the Option 1 installation method, do I have to purchase an Inlet box?
No, it is not necessary. The electrician can directly connect the zero firewire of the Generator Cord to TS, and connect the AC plug at the other end of the Generator Cord to the AC Outlet of the PPS. Just because many users will have an Inlet Box in their homes, we need to explain.