With the frequent occurrence of extreme weather caused by climate change, power outages have become a common occurrence.
Faced with power outages, we feel helpless and panicked, especially at night when there is no light and electricity support, making it an unbearable living condition.
Sudden power outages can also cause irreversible damage to household appliances — especially when the power comes back on.
Therefore, more and more families choose to set up a suitable backup power plan to cope with such emergencies.
EcoFlow's Whole Home Backup Power Solution is an excellent choice.
Before diving into the specifics of EcoFlow's backup power solution, let's explore the fundamentals of how a home electrical system works.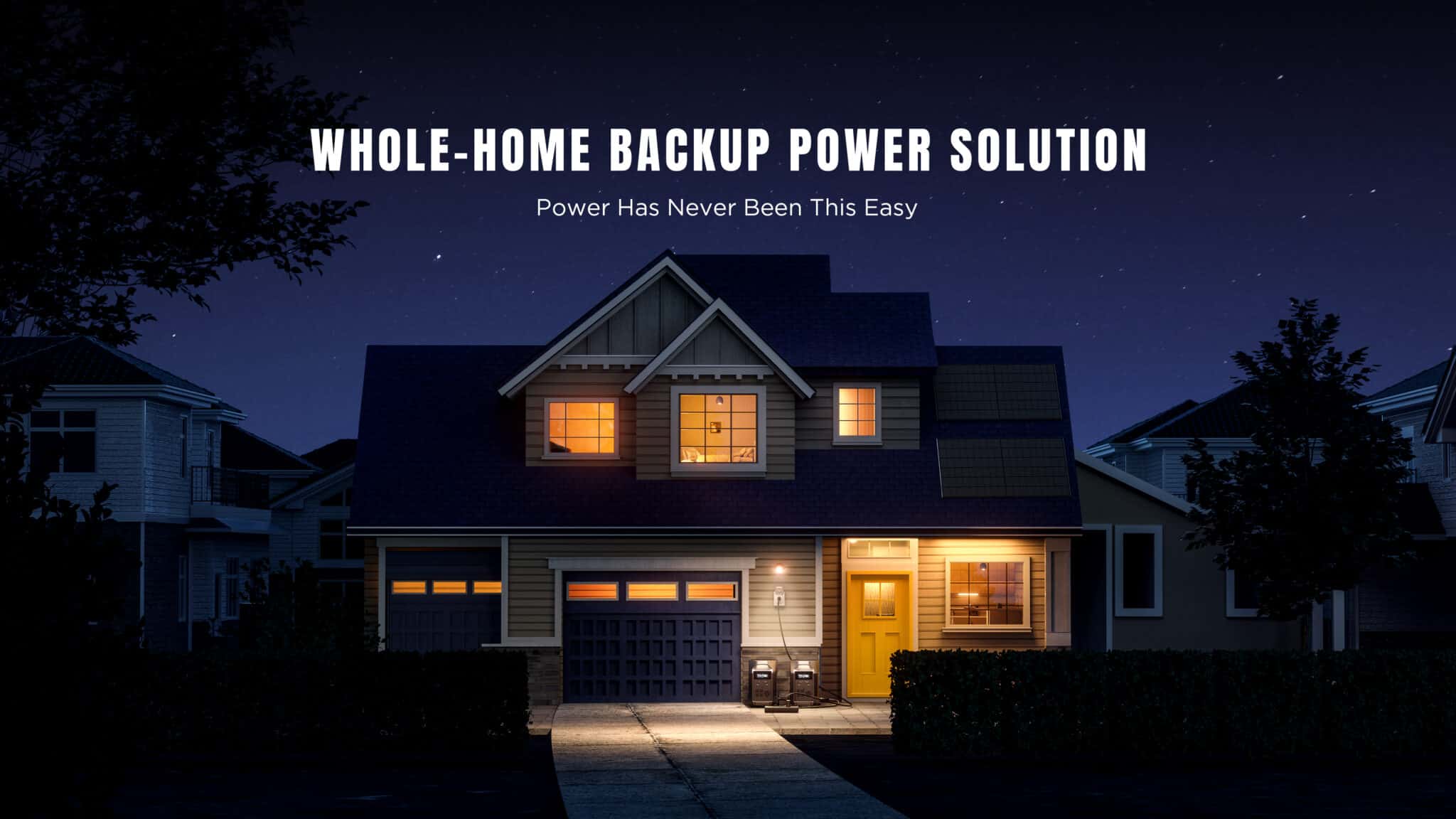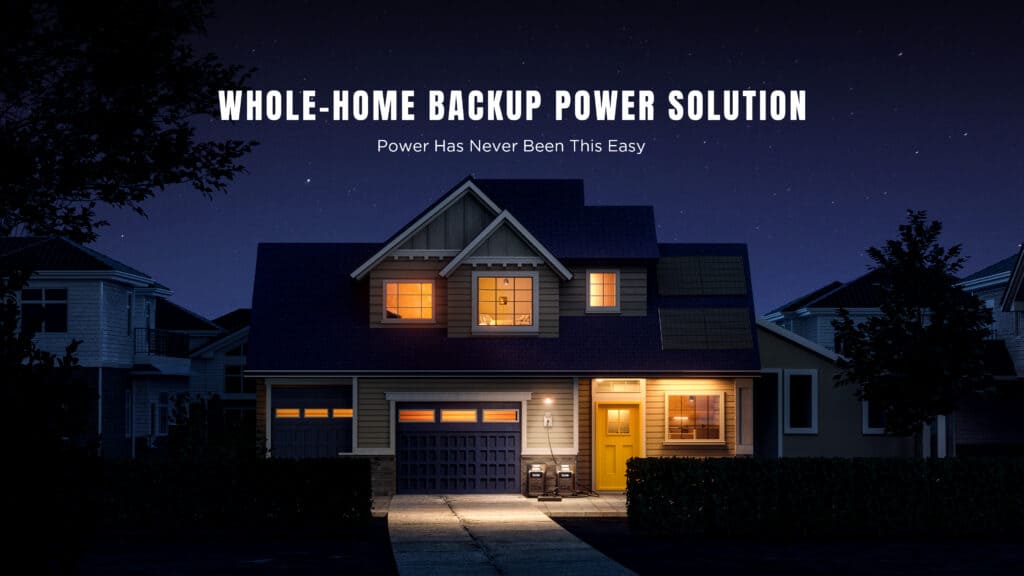 Introduction to Home Circuit
To understand your home electrical system, you must know that it includes a common line drawn from the distribution transformer, a meter for measuring electricity usage, a main breaker panel, and an independent circuit that powers all of the outlets, appliances, and hardwired devices in your home.
A home circuit supplies power to various lights and power outlets, while an outlet can provide electricity for multiple devices. It's essential to comprehend the power distribution of each circuit in order to determine how long a portable generator can sustain that particular circuit during a power outage.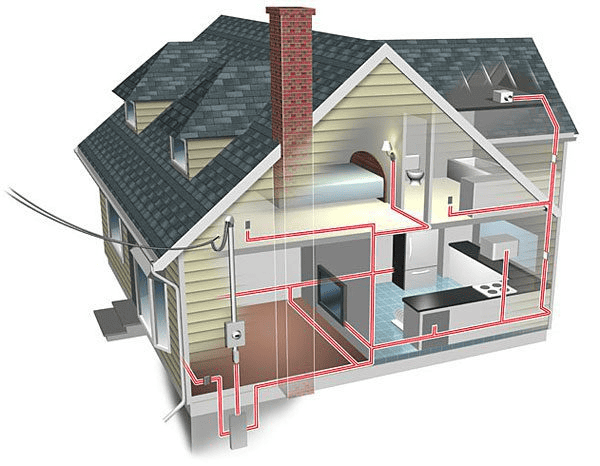 The Best Solution in the Face of Power Outages
In the event of extreme environmental conditions causing power outages or circuit failures, electricity transmission from the distribution transformer to the household circuit may be interrupted.
EcoFlow's Whole Home Backup Power Solution can be a lifesaver in a blackout, and you have several options to choose from.
You can opt for the Starter Kit, which requires you to manually plug in the power when facing emergency power outages.
Or you can choose the Advanced Kit to cope with long-term power outages in extreme weather conditions.
By the way, the Smart Control Kit is an excellent option for automated power management!
Efficiently charge appliances during power outages
To determine the best home backup power solution, EcoFlow advises users to do some research beforehand. This is where knowing how much power is distributed through individual circuits comes into play.
The table below provides some reference values for some commonly used household appliances, which can provide some reference for your calculation.
In the case of Advanced Kit, if you use a 3600Wh DELTA PRO to run a refrigerator (120w), then your backup scheme will run this circuit for about 30 hours (3600Wh/120w=30 hours).
In general, many circuits tend to be well suited to backup power for a variety of home settings. We advise turning on a light or two in your most important room. This can be a living or family room in a central location, where there is space to gather and wait for storms, or a highly utilized room like a kitchen or bathroom.
Power your garage door opener. In an emergency, people often think about hunkering down and staying inside. But what if you need to get out? Make sure you have enough power!
Appliance
Watts
Starter Kit
Advanced Kit
Smart Control Kit
Regular household consumption: 29kWh/D
up to 1 Day
1-2 Days (up to 1 week with EB)
1-2 Days (up to 1 week with EB)
Phone
11Wh (Type-C)
313 times
616 times
616 times
Laptop
60Wh (Type-C)
57 times
104 times
104 times
Light
10W (AC)
108 hrs
216 hrs
216 hrs
Refrigerator
120W (AC)
24-48 hrs
48-96 hrs
48-96 hrs
Microwave
1300W (AC)
2.5 hrs
5 hrs
5 hrs
Electric kettle
1500W (AC)
2.2 hrs
4.4 hrs
4.4 hrs
Electric oven
1650W (AC)
2 hrs
4 hrs
4 hrs
Air conditioner
1800W (AC)
1.8-3.6 hrs
3.6-7.2 hrs
3.6-7.2 hrs
Electric heater
2200W (AC)
1.5 hrs
3 hrs
3hrs
Choose the power backup solution suitable for your home
Ecoflow currently offers three customized backup solutions, including Starter Kit, Advanced Kit, and Smart Control Kit, to meet consumers' differentiated backup needs.*
Starter Kit: DELTA Pro + Transfer Switch + Generator Cord
The most affordable and straightforward solution for short-term outages. Attaining partial home backup is simple, and you can avoid the head-splitting noise and all the maintenance expenses of a gas or diesel generator.
Plug DELTA Pro into the transfer switch to power your critical circuits when a blackout hits.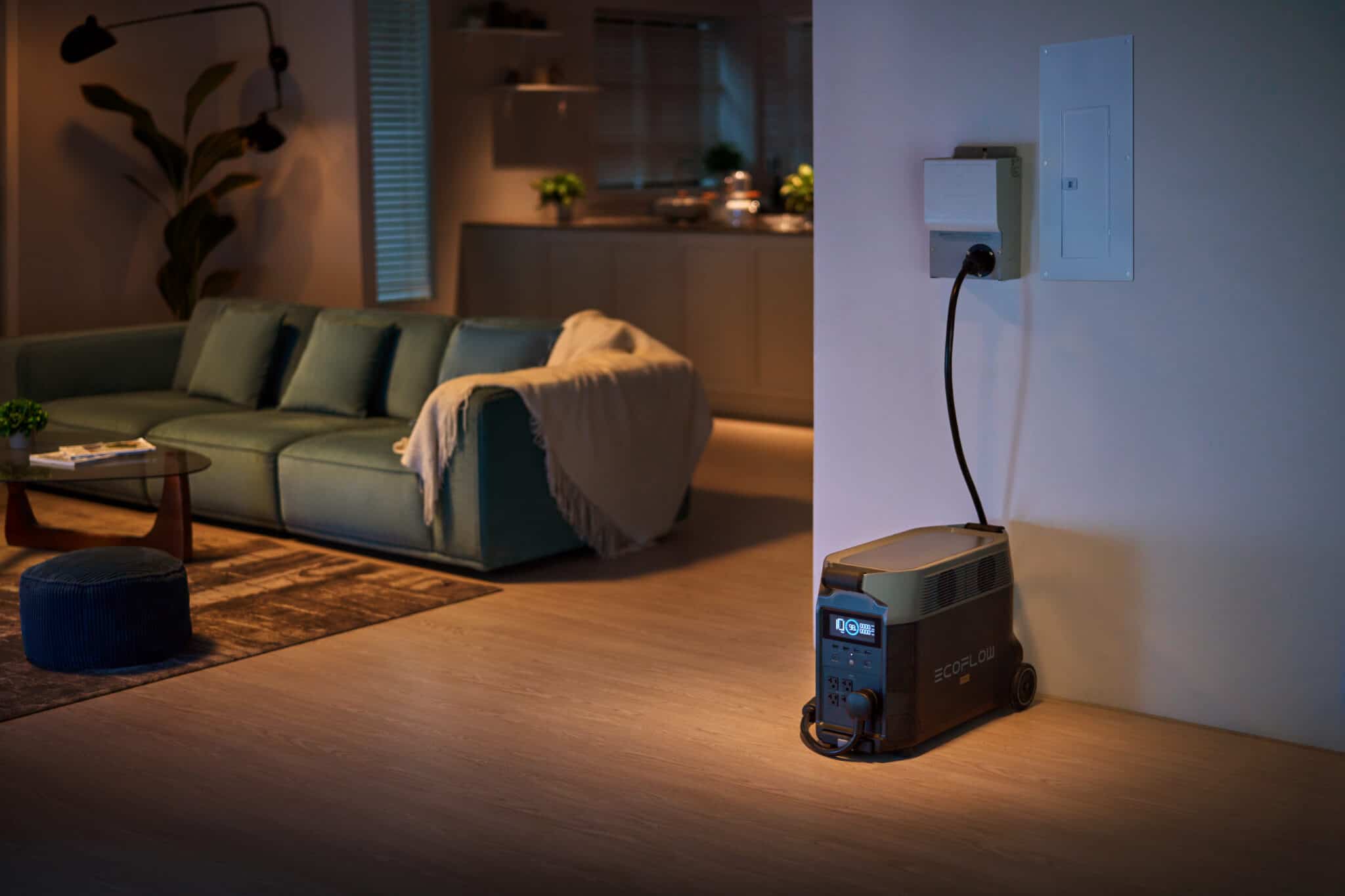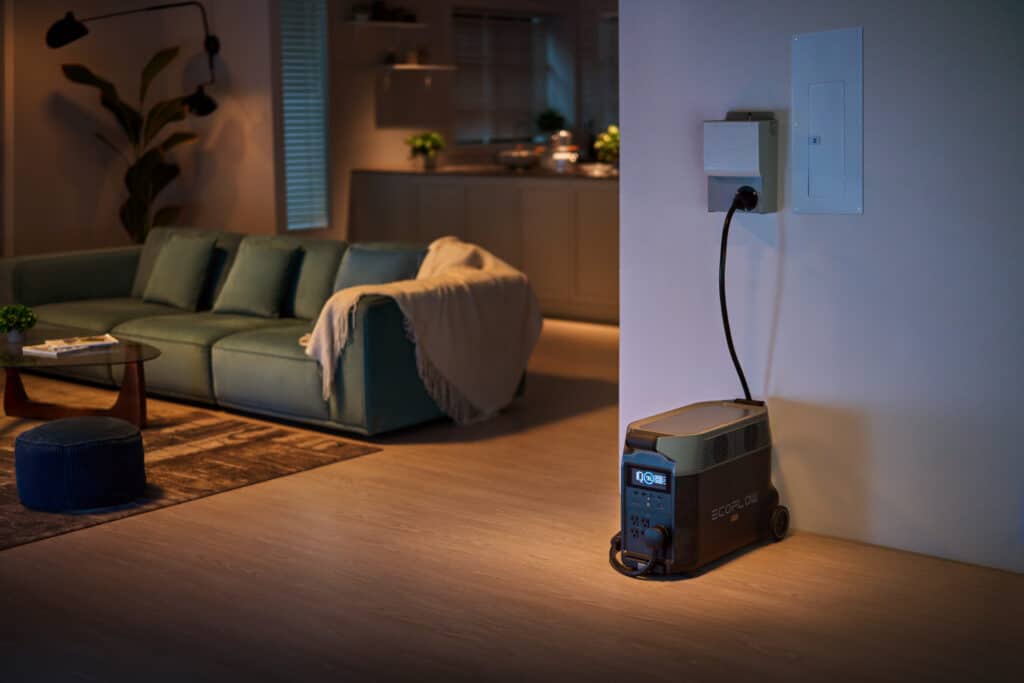 Advanced Kit: Using 2 x DELTA Pros + Double Voltage Hub + Transfer Switch* + Generator Cord
You can easily chain two DELTA Pros together using the Double Voltage Hub to power your entire home through the transfer switch*. Run almost all home appliances, including high-wattage ones, like a clothes dryer (5000W). Add Extra Batteries and Smart Generators to keep your essentials running for up to a week.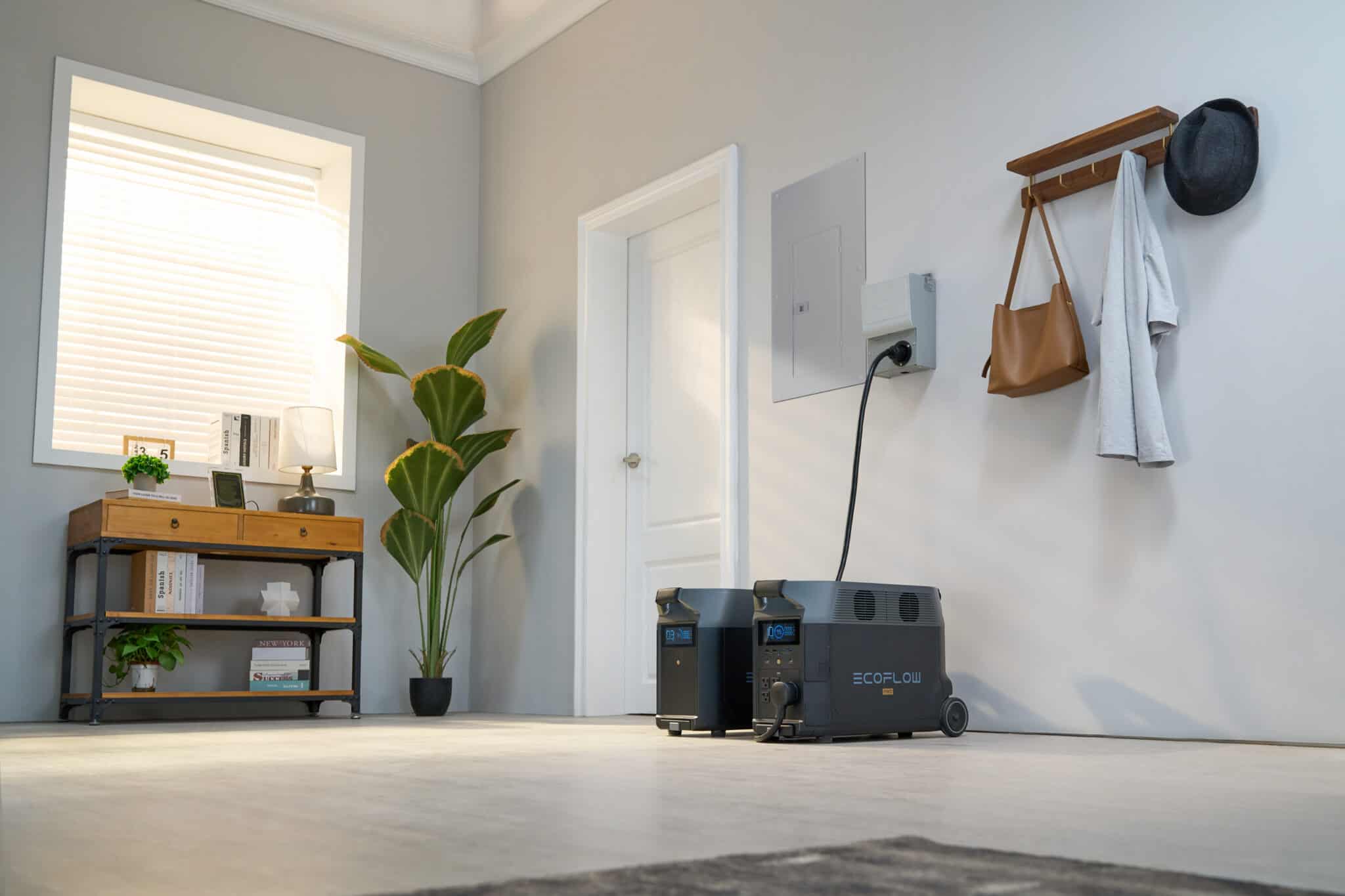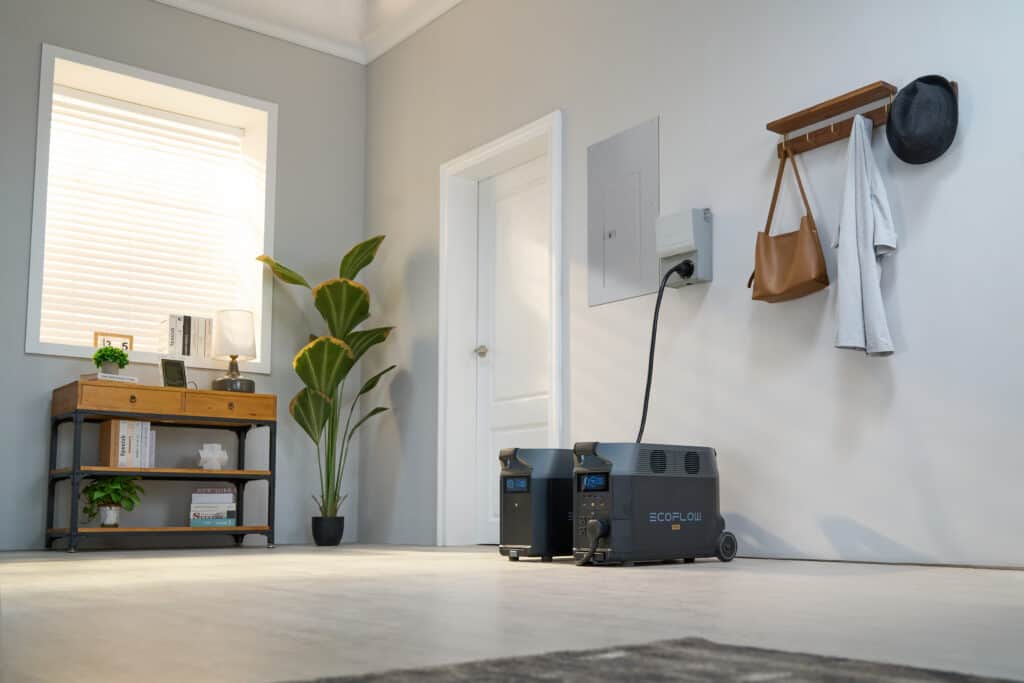 The Smart Control Kit provides an uninterrupted backup power supply and smart power management. Take control of your energy and reduce your electricity bills with stored energy.
*All Ecoflow solutions are available for both houses and apartments.
  Installation of the EcoFlow Whole-home Backup Solution should be done by a licensed     electrician or a qualified professional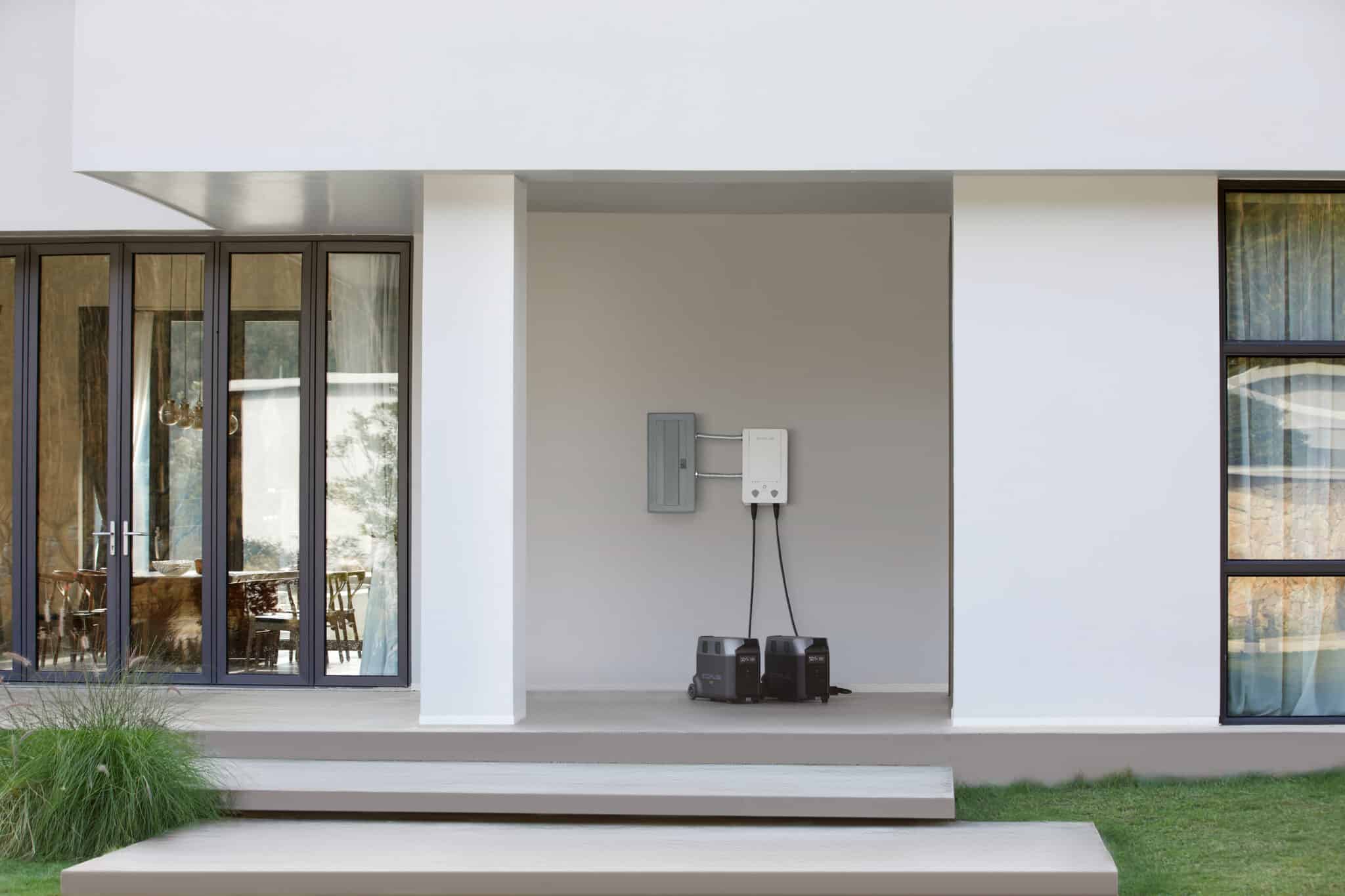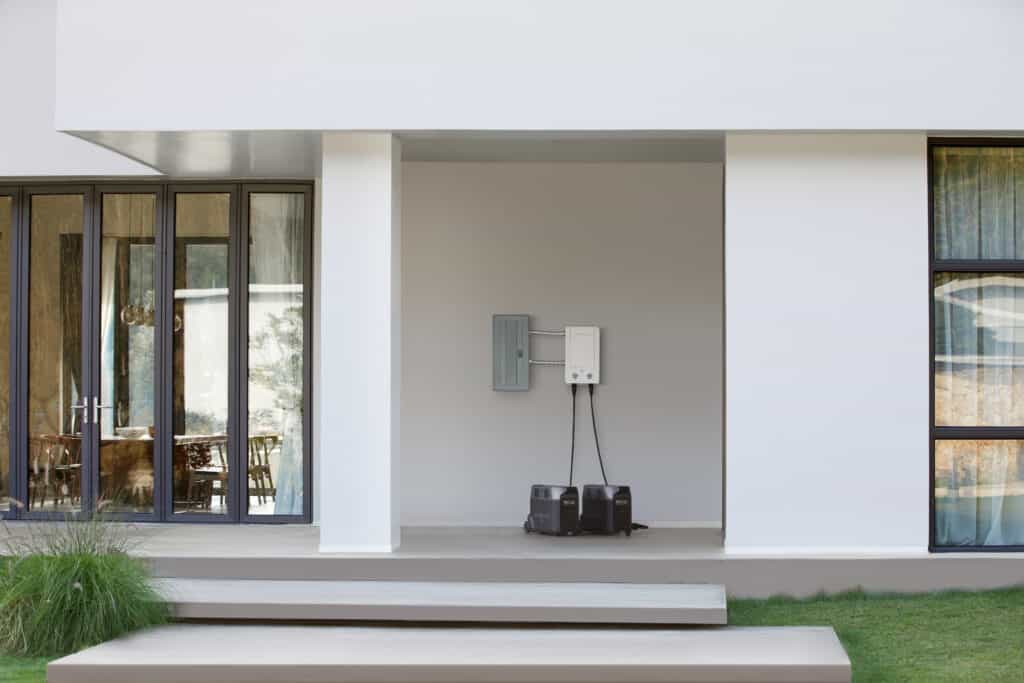 Solar Panels Are the Best Partner for the Whole Home Backup Solution
A power outage may be only a temporary inconvenience for some, but for others, it can be a fatal interruption of service.
To mitigate the dire effects of a power outage, we recommend that homeowners purchase solar panels when installing a home backup power solution.
All of EcoFlow's portable power stations offer solar charging capacity and are compatible with rigid, portable, and flexible solar panels.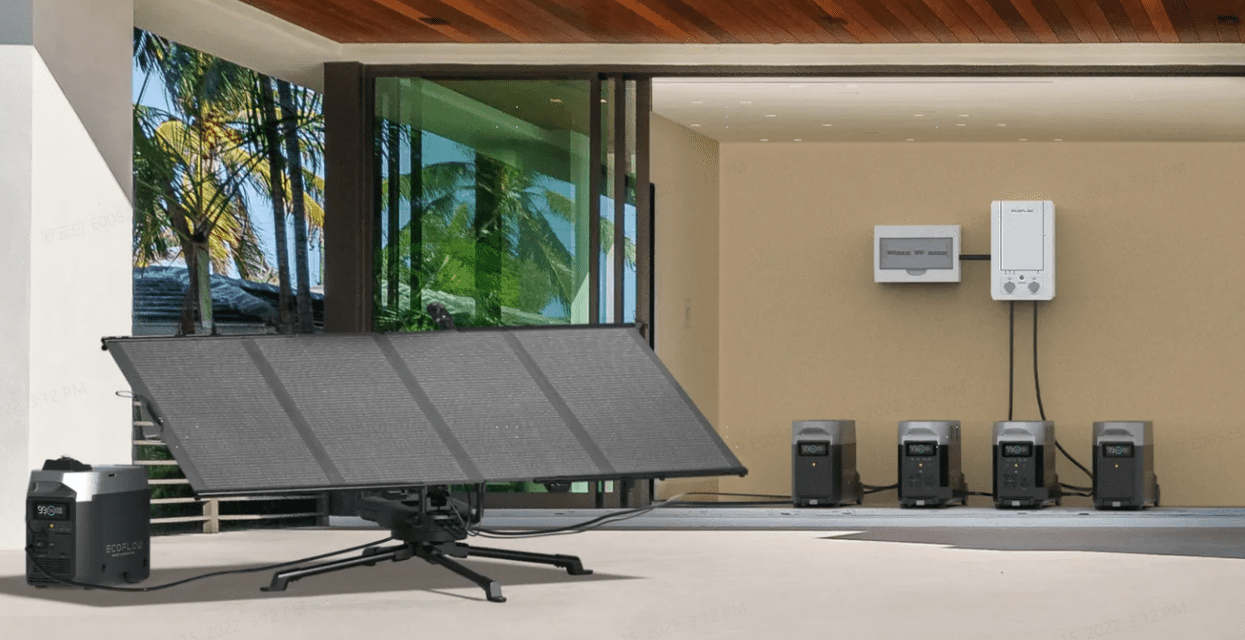 When you add solar panels, an EcoFlow portable power station like the DELTA Pro becomes a solar generator. The PV panels collect solar energy, and the PPS converts and stores it as AC electricity in a solar battery.
This all-in-one plug-and-play off-grid power solution takes all the hard work out of building a reliable solar generator. And it can operate while charging from solar panels or on-grid power before a blackout occurs.
Check out EcoFlow's Whole Home Generators today!