Valentine's day only comes once a year, so it's essential to find the right gifts. While power might not seem like the most romantic gift, imagine all the doors it might open for adventures or romance. Plus, with family-friendly power solutions, now is the perfect time to show your loved ones just how much you care.
The EcoFlow Valentine's Sale is Now On!
Save up to 30% on your favorite portable power products.
Spin to win to get extra discounts to use during the sale. Plus, there's a chance to win freebies, like a DELTA mini!
Not sure which deals to grab, keep reading our gift guide to find the right power solution for your love.
Grab a Sweetheart Deal
Compact portable power is a must these days. Heading out on a picnic for two? Keep your drinks cool till you arrive. Or, make a romantic gesture, celebrate Valentine's in style, and watch a classic weepy at your own off-grid movie theatre.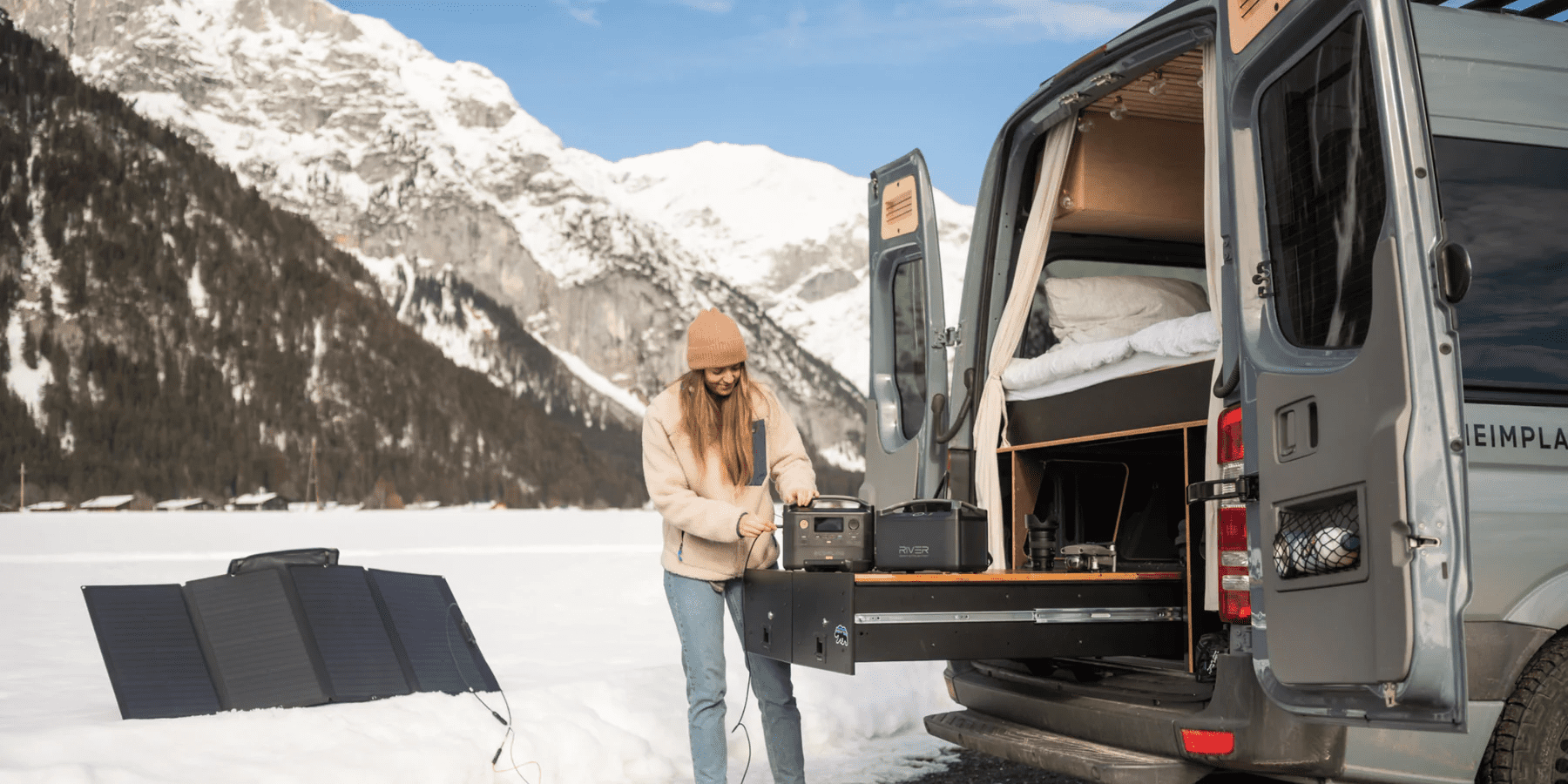 Our RIVER Series was specially designed for lovingly planned off-grid adventures, and with our folding, travel-friendly solar panels, you can spend even more time off the beaten track than ever before. Portable power adds an extra level of comfort to camping; take your S.O. coffee in bed (or sleeping bag), charge your phone, so you can play your valentine's playlist, and even keep your champers chilling for a romantic evening watching the stars.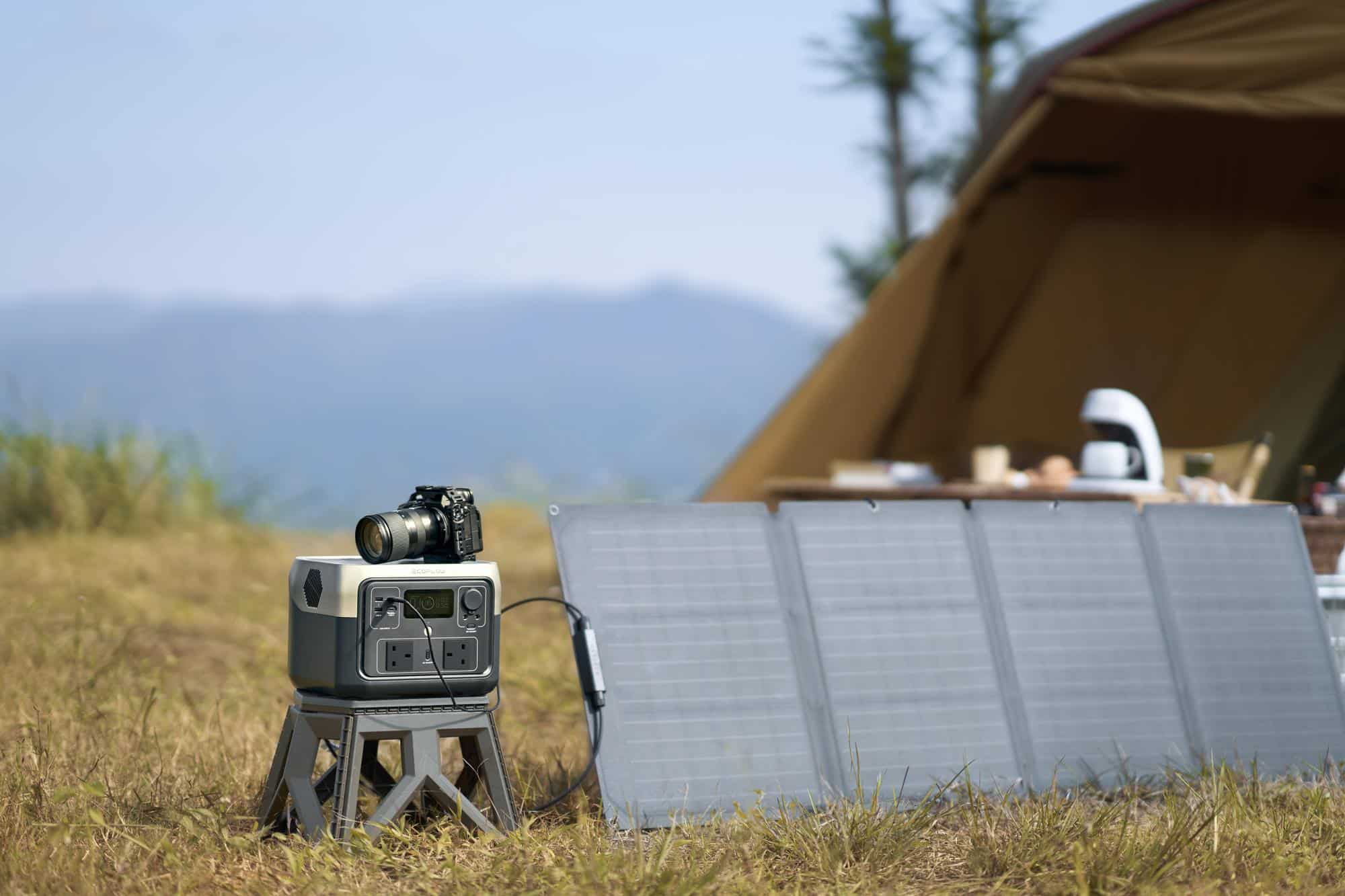 | | | |
| --- | --- | --- |
| Device | RIVER Pro | RIVER 2 Max |
| Coffee maker | 0.8 hr (10 cups approx.) | 0.8 hr (10 cups approx.) |
| Phone | 59× | 38× |
| Mini fridge | 10.8-21.6 hr | 6.2-12.4 hr |
| Projector | 8 hr | 5.8 hr |
Surely, one of the most attractive features of RIVER 2 Max is its slick charging speed, that's 5 × faster than the competition and robust LFP battery. Not only can you fully charge in only 60 minutes using AC, solar charging takes as little as three hours.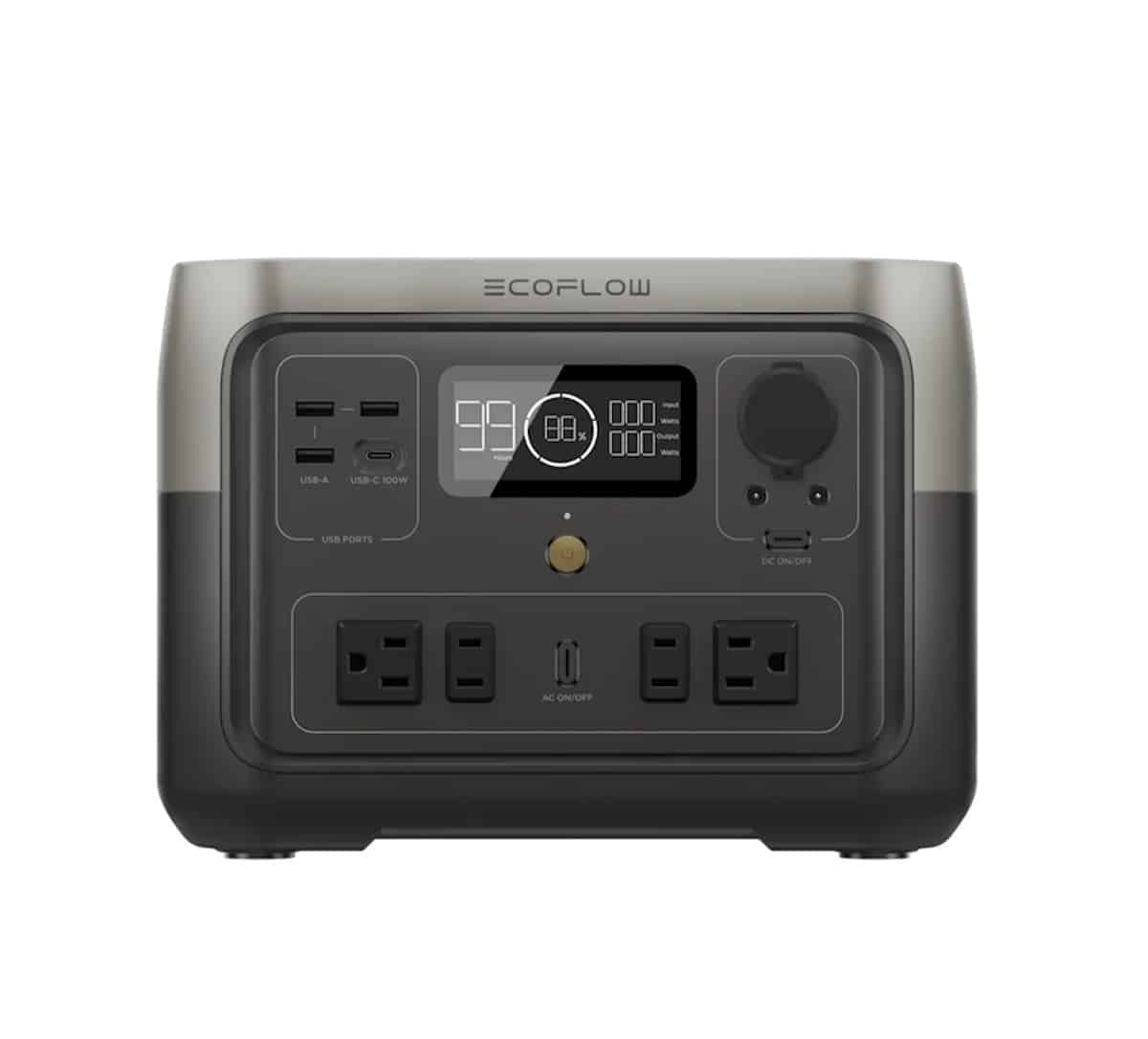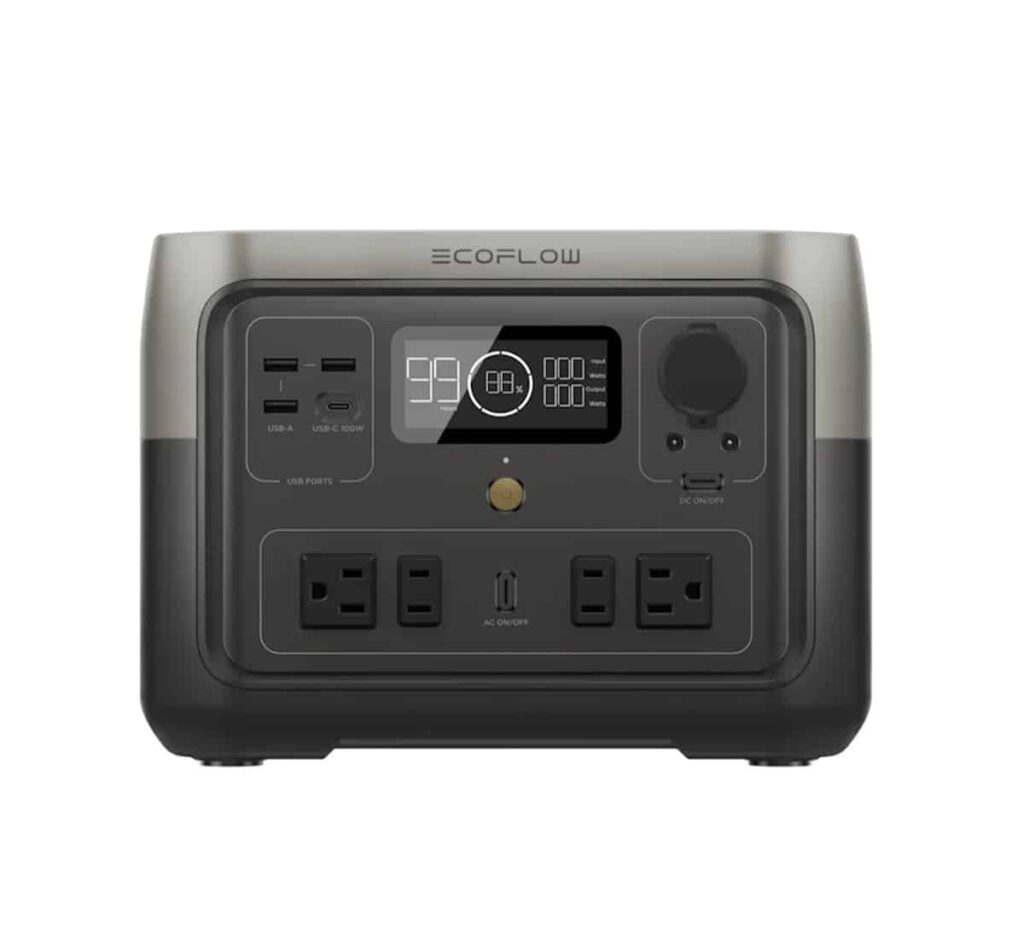 RIVER 2 Max
+ 160W Solar Panel
Capacity
512Wh
Outlets
11
Output
500W (4 × 500W AC Outlets) Up to 1000W w/ X-Boost
Solar Charging Time
4 hours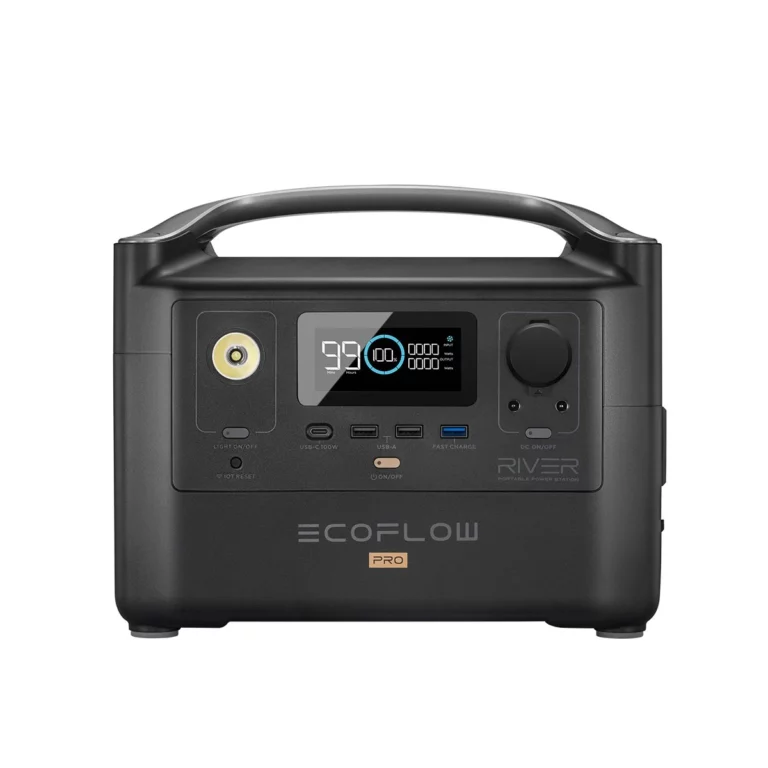 RIVER Pro
+ 160W Solar Panel
Capacity
720Wh (Expandable to 1440Wh)
Outlets
11
Output
600W (3 × 600W AC Outlets)
Up to 1800W w/ X-Boost
Solar Charging Time
5.5 hours
Show Love for the Whole Family
Valentine's Day isn't just about romantic love; it's the perfect time to show our entire family we care about them. Gift your family home power security that's versatile and compact enough for camping, RVing and road trips.
While you may not need a whole-home backup solution, having an emergency backup for unexpected blackouts will keep your family safe, secure, and entertained.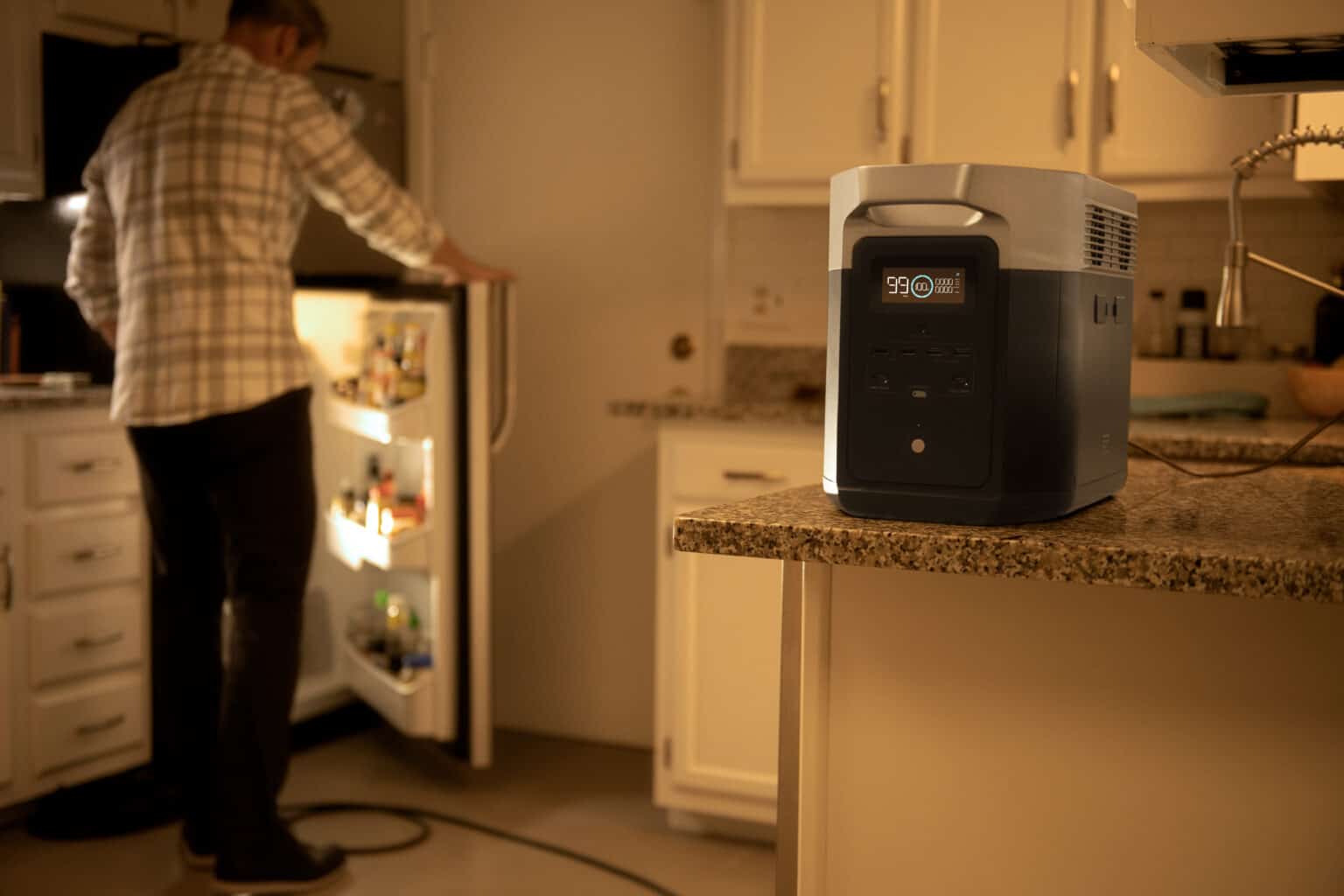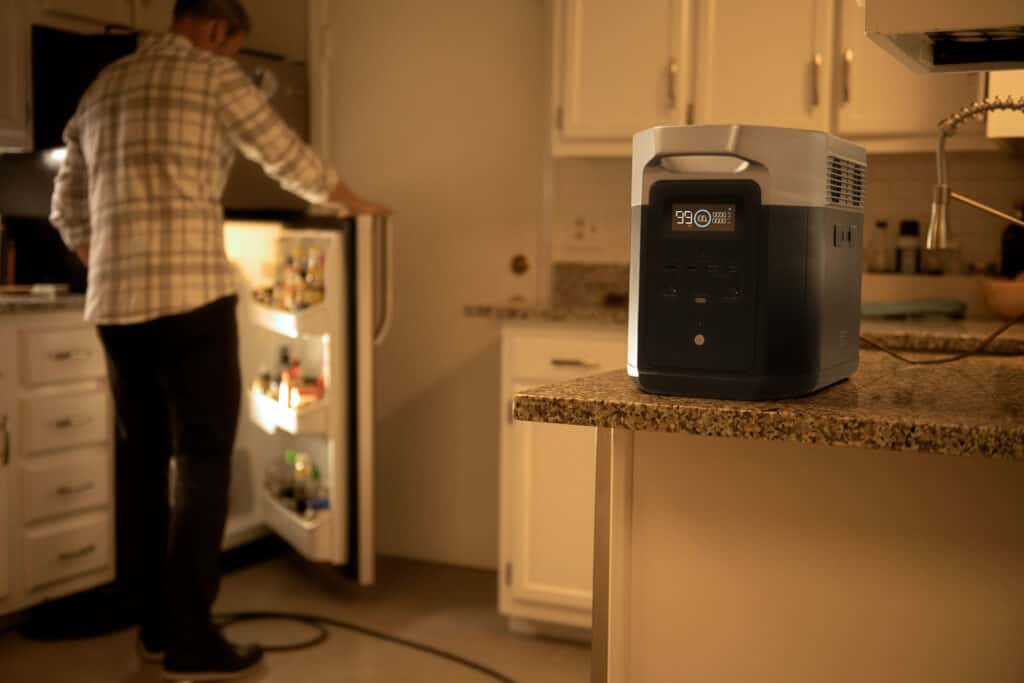 With 15 outlets and up to 2200W AC output, DELTA Max will keep your entire family comfortable even during extended outages. Add the bifacial solar panel and top-up your power during the day so you can carry on as if nothing happened. Keep the lights on, run your TV, and even cook meals using one integrated unit.
If you want more capacity and power all round, integrate your power stations with your home using our DELTA Pros and Double Voltage Hub. Set up your system to automatically switch over during a power outage, keeping your home running smoothly.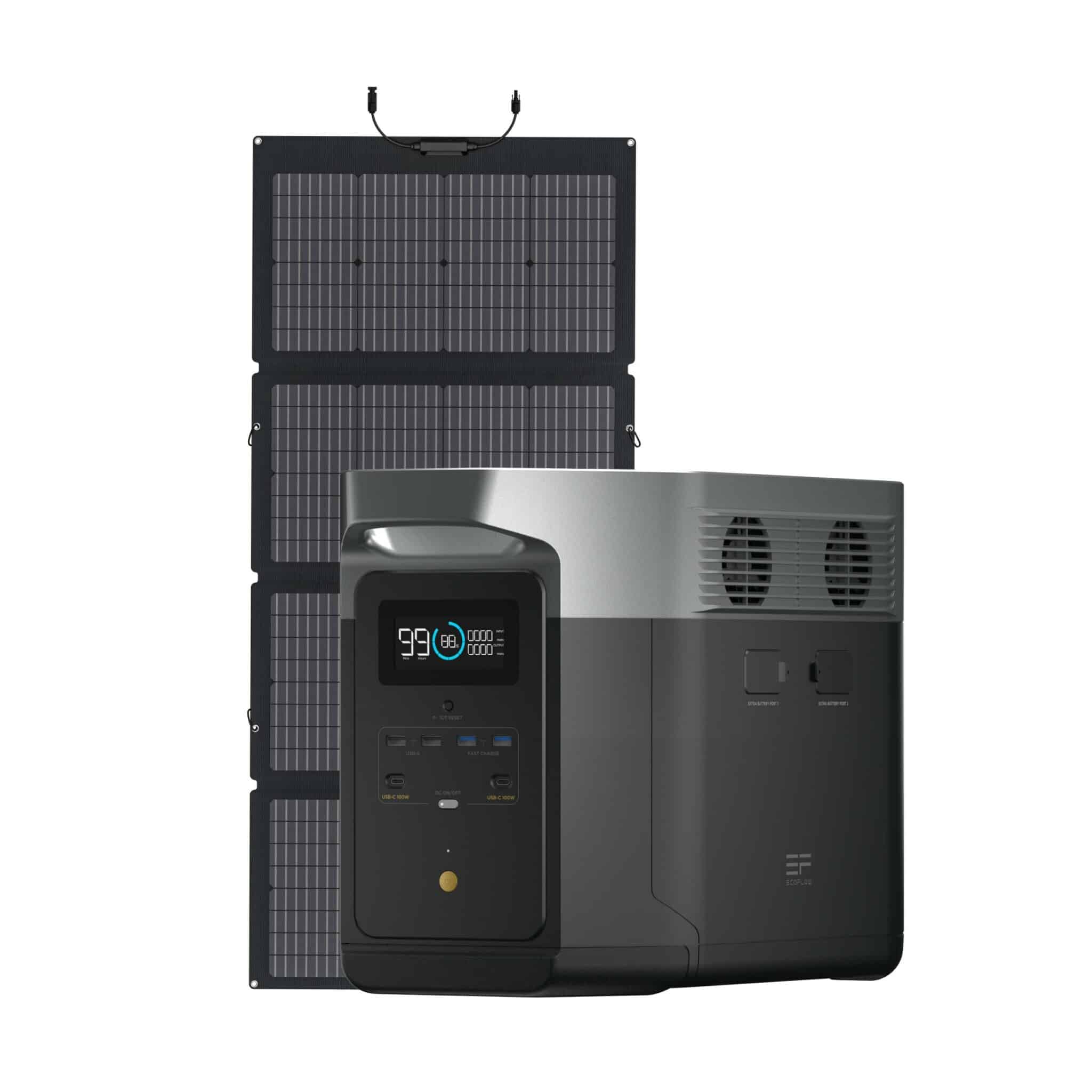 DELTA Max
+ 220W Solar Panel
Capacity
2016Wh (Expandable to 6048Wh)
Outlets
15
Output
2400W (6 × AC Outlets)
Up to 3400W w/ X-Boost
Solar Charging Time
11.5 hours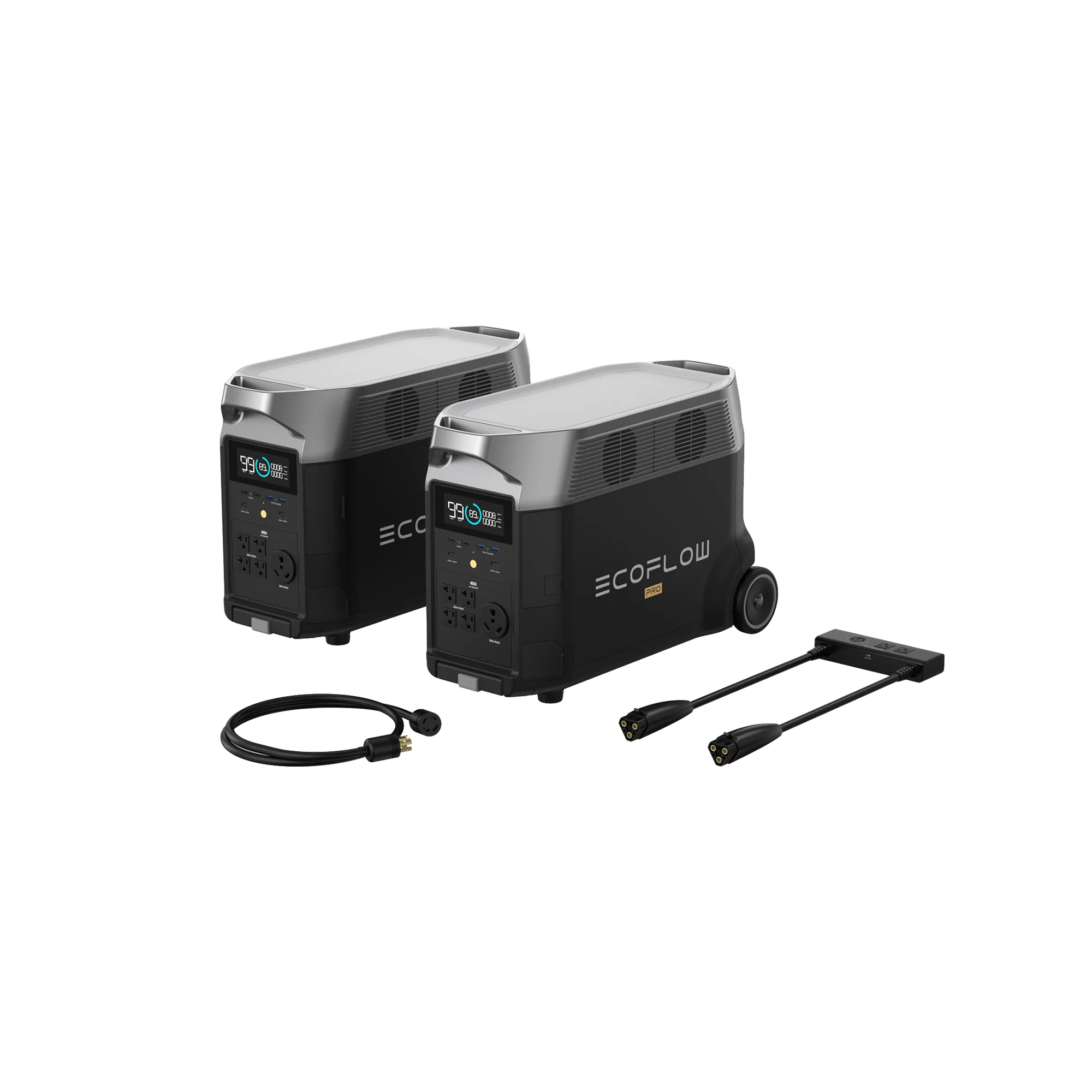 2 × DELTA Pro
+ Double Voltage Hub
Capacity
7200Wh (Expandable to 21000Wh)
Outlets
15 (×2)
Output
7200W (10 × AC Outlets)
Up to 4500W w/ X-Boost
Solar Charging Time
/
Sweet Best Sellers
RIVER Pro
Add some glam to your next camping trip with RIVER Pro. Run all your essentials on a weekend break, or double the capacity with an Extra Battery for longer trips and basic home backup.
DELTA 2 + 220W Solar Panel
The perfect couple! DELTA 2 and our bifacial solar panel will keep you powering on through outages, outdoorsy pursuits, and more.
DELTA Max
A family favorite, perfect for home backup, RV-ing, and road trips. With up to two expandable batteries, you can customize your power to fit any need for home and off-grid.
RIVER 2
Ideal for short romantic breaks and picnics in the park. It's lightweight and compact but has enough power to run 80% of your daily essentials, from laptops to fridges.
The EcoFlow Valentine's Sale ends Feb 14, so don't miss out on our heart-melting offers.