You thinking about getting an RV and going on some awesome RV trips? The RV life offers so much freedom, flexibility and fun for road trips, camping, and even full-time living. But with so many options out there, it can definitely be pretty overwhelming for first-time RV buyers. This guide breaks down everything you need to know about how to pick, shop for, and buy an RV that'll be perfect for you.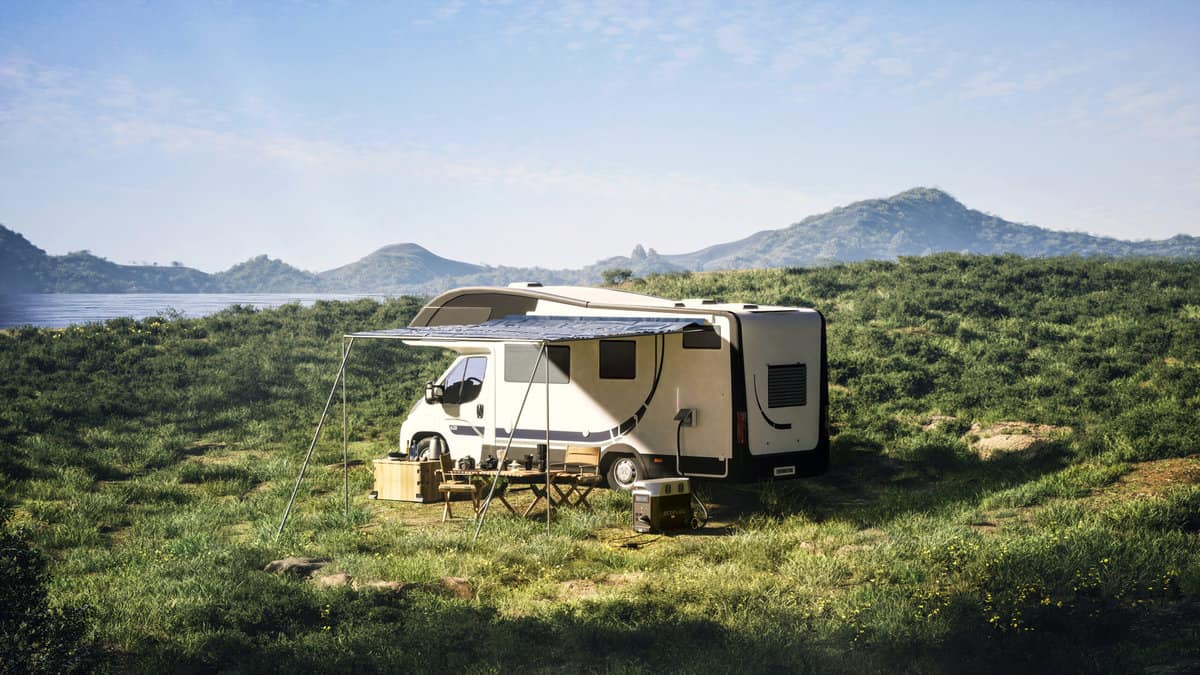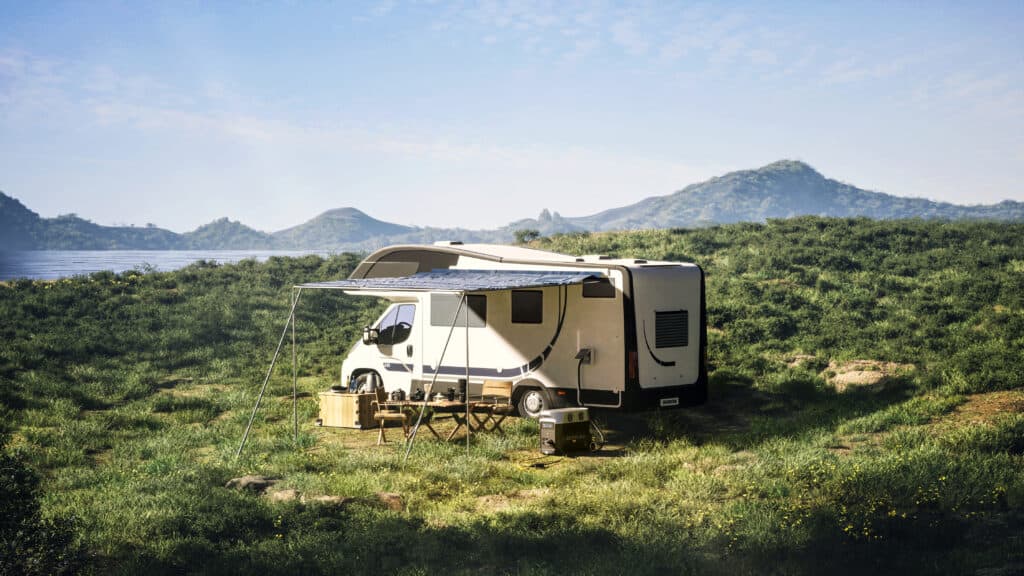 What Exactly is an RV?
An RV, or recreational vehicle, is both transportation and a place to stay. RVs come in all kinds of shapes and sizes, from little pop-up trailers to huge motorhomes.
Let me tell you about the most common types of RVs:
Motorhomes
Motorhomes have living spaces built right on a driving chassis. Some popular kinds include:
Class A – The biggest type, looks like a bus
Class B – Also called "camper vans", built on a van frame
Class C – Has the living area up front + bed in the back, built on a truck chassis
Travel Trailers and Fifth Wheels
These RVs don't have a motor and need to be pulled by another vehicle:
Travel trailers – Get towed by a pickup or SUV using a regular hitch
Fifth wheelers – Require a special fifth wheel hitch mounted in the truck bed
Pop-Up Campers
Folding, collapsible campers allow easy towing and are budget-friendly. Hard-sided pop-ups are more durable.
Truck Campers
These slide into pickup truck beds, providing camping amenities while reducing towing needs.
RV Classifications and Features
Recreational vehicles come in a wide variety of classifications and configurations to suit different budgets, sizes, and needs. It's important to understand the different types of RVs, sizes, and features available so you can select the best option for your travel lifestyle.
Main Classifications
The two main classifications of RVs are motorized and towable.
Motorized RVs have an engine and driving cab so you can drive directly. This includes Class A, B and C motorhomes.
Towable RVs like travel trailers and fifth wheels must be towed by a separate vehicle like a pickup truck. This avoids engine maintenance of the RV itself.
Within each class, there are many variations of sizes, layouts and features.
Sleeping Capacity
One major consideration is sleeping capacity. Make sure to choose an RV that comfortably sleeps the number in your family or travel group.
Many RVs come equipped with queen or king beds, bunk beds for kids, convertible dinettes, fold-out sofas, and even murphy beds and slide-out extensions to accommodate more sleepers.
RV Length
RV lengths range widely, from small 16 foot trailers to over 40 foot motorhomes. The length impacts parking, driving maneuverability, gas mileage, and what campsites the RV can fit into.
Consider your tow vehicle capacity if choosing a towable, and where you plan to travel to choose the right length.
Amenities
The amenities and living features are what make RVing comfortable. Look for RVs with:
Fully equipped kitchens with refrigerators, stoves, ovens, and ample counters and storage
Full bathroom with shower, toilet and sink
Furnaces and air conditioners capable of handling all climates
Spacious seating and dining areas
Entertainment options like TVs, sound systems and WiFi
Plenty of storage inside and out
The more slide-outs and luxury features, the more the RV will cost. Prioritize the amenities most important for your travels.
Slide Out Extensions
Slide out sections are areas of the RV that extend outwards when parked, increasing the living space. While convenient, they add cost, maintenance, and chances of leaks or issues.
Test Drive
Don't forget to test drive any RV you're seriously considering. Make sure it accelerates, turns, and brakes smoothly and feels stable on the road.
Electrical Systems
Having sufficient power while RVing is essential. Look for models equipped with multiple charging options, like the EcoFlow 5kWh Power Kits. These integrated systems allow charging via solar panels, your alternator while driving, shore power, and a smart generator. With capacities up to 5kWh, EcoFlow's lithium batteries can run appliances and electronics to make RV living comfortable off-grid.
New vs Used RVs
One of the biggest decisions – should you buy new or used?
Here are the trade-offs:
New
Pros: No previous wear, modern construction, warranties included, financing available
Cons: Depreciate quickly, most expensive option
Used
Pros: Hold value well, more affordable, can buy from dealers or private sellers
Cons: May have undocumented issues, repairs needed, no warranty
If buying used, ask if any electrical components like the battery have been replaced with newer lithium models. Upgrading to an EcoFlow battery bank can provide more stable, efficient power vs. older lead acid batteries.
Where to Shop for an RV
Now that you know what type of RV you want, where should you look? Popular options include:
Local RV Dealers
Advantages: Large inventory, new and used options, financing, warranties, trades, delivery
Disadvantages: May be overpriced, high pressure sales tactics
RV Classified Listings
Advantages: Better pricing from private sellers, detailed owner reviews
Disadvantages: No financing, need to arrange delivery
RV Shows and Events
Advantages: Shop and compare many models at once
Disadvantages: Can't do in-depth inspection, limited inventory on hand
Inspecting and Test Driving RVs
Before buying, thoroughly inspect both interior and exterior:
Test all appliances, electronics, plumbing and AC
Check for leaks, damage, pests
Assess wear and tear
Ensure all accessories/features function properly
Try out the electrical system and test the charge capacity of any batteries
Taking an extensive test drive is equally important:
Drive at highway speeds, brake hard, take tight turns
Backup up to assess rearview visibility
Check towing capacity with your vehicle if needed
Address any issues or make repairs before finalizing your purchase.
Financing and Insurance for RV Purchases
RVs typically cost tens of thousands of dollars, so financing helps buyers afford them. Options include:
Loans from banks, credit unions, or other lenders
Dealer financing programs, often with lower rates or incentives
Some lenders like EcoFlow offer financing specifically for solar and power storage solutions. This can help you upgrade to lithium batteries when purchasing your RV.
You'll also need RV insurance. Policies include:
Liability, to cover injuries to others
Full coverage for collision, comprehensive, etc.
Add-ons like roadside assistance
Shop around for the best rates. Expect insurance costs to be higher than a standard auto policy.
Registering and Titling Your New RV
Once you've purchased an RV, there are final legal steps:
Registration – Registers the vehicle locally, provides license plates
Title – Establishes legal ownership, transferred from seller to buyer
Requirements vary by state. Visit your local DMV or motor vehicle agency for details.
For full-time RV residency, establish domicile in a low-tax state. Options include South Dakota, Texas, Florida and others.
Enjoy Your RV Lifestyle!
Dude! Owning an RV opens up a whole new world of adventure, travel, and freedom! But don't screw up as a newbie. Here's how to avoid that:
Take some short trips around your hometown at first to get the hang of driving before heading out on an epic cross-country road trip.
Practice backing up and parking in big empty lots until you've totally nailed those tricky maneuvers.
Learn how all the features and gadgets work, like getting the electrical hookups set.
Join RV groups online and chat with experienced folks to pick up insider tips and tricks.
If you follow the tips in this guide, you'll find the perfect RV for you at a solid price. Research your options, inspect any RV thoroughly before buying, and learn as you go. Most important – get out on the open highway and start exploring the amazing RV lifestyle! It's going to be an absolute blast.