Did you know there are generous tax incentives for Americans looking to install solar panels on their home? The most common solar tax incentive is called the Investment Tax Credit (ITC). The ITC — also known as the Federal Solar Tax Credit — is a popular tax rebate program offered by the US Federal Government for homeowners looking to switch to clean, renewable solar power.
In August of 2022, the United States Congress extended the ITC while at the same time raising the total amount of the tax rebate from 26% to 30%.
That means if you install a solar energy system in your home at any time in 2023, you can write off up to 30% of the solar installation cost from the amount of taxes you owe to the IRS when filing in 2024.
Although 30% won't cover the total cost of installing solar panels at your home, the Federal ITC, combined with other potential incentives for your state and local governments, can add up to significant savings.
Let's find out more about how you can take advantage of government incentives to help pay for your solar power installation and reduce your dependence on the grid.
Can You Get Free Solar Panels from the Federal Government?
The short answer is no. That being said, there are many incentives put in place by the Federal Government to help homeowners transition to solar energy to power their homes.
Here are some of the most popular incentives the Federal Government — in cooperation with state and local governments and public utility companies — have adopted to encourage homeowners to install solar energy systems in their homes.
The Solar Investment Tax Credit (up to 30%)
Cash rebates (range from hundreds to thousands of dollars depending on where you live)
Solar renewable energy certificates (SRECs)
Performance-based incentives (depending on how much surplus energy you produce, you could earn hundreds or thousands of dollars a year)
Subsidized solar loans (lower APRs than market rates)
Property tax exemptions (could save you hundreds or thousands of dollars in property taxes)
Again, some of these incentives depend on where you live, your utility company, and which solar manufacturer or installer you choose. However, by taking advantage of one or several of these incentives along with the Federal ITC, you could have the majority of your solar panels and balance of the system paid for.
Also, keep in mind that once your solar energy system is functional, you can save money on utility bills or eliminate them altogether! After your solar payback period is complete, you can realize a significant return on investment.
If you opt for a grid-tied solar system, you may be able to recover costs by producing surplus energy and selling it back to the power company as well.
Why Did the Government Introduce Solar Incentives Programs?
The largest of the solar incentives programs, the Investment Tax Credit, was initially established under the George W. Bush Administration with the passing of the Energy Policy Act of 2005. The original bill provided a 30% tax credit to homeowners who installed solar panels on their homes. However, at the time, the credit was capped at $2,000. Also, the legislation was scheduled to expire in 2007.
When President Obama took office in 2008, his administration removed the $2,000 cap. Since then, the program's popularity has surged, fueling a quicker transition to renewables and creating more than 250,000 jobs.
The original legislation was intended to help offset the cost of purchasing residential solar to get more homeowners to install solar panels and to help accelerate solar investment and innovation. When it was determined that the original legislation was insufficient to stimulate residential solar growth to help combat climate change and decrease our dependence on fossil fuels, the legislation was beefed up.
Because of the program's success, Congress has renewed the ITC several times, and the current extension of the ITC is valid through 2034. The Federal Solar Tax Credit is scheduled to decline to 26% from 30% in 2033.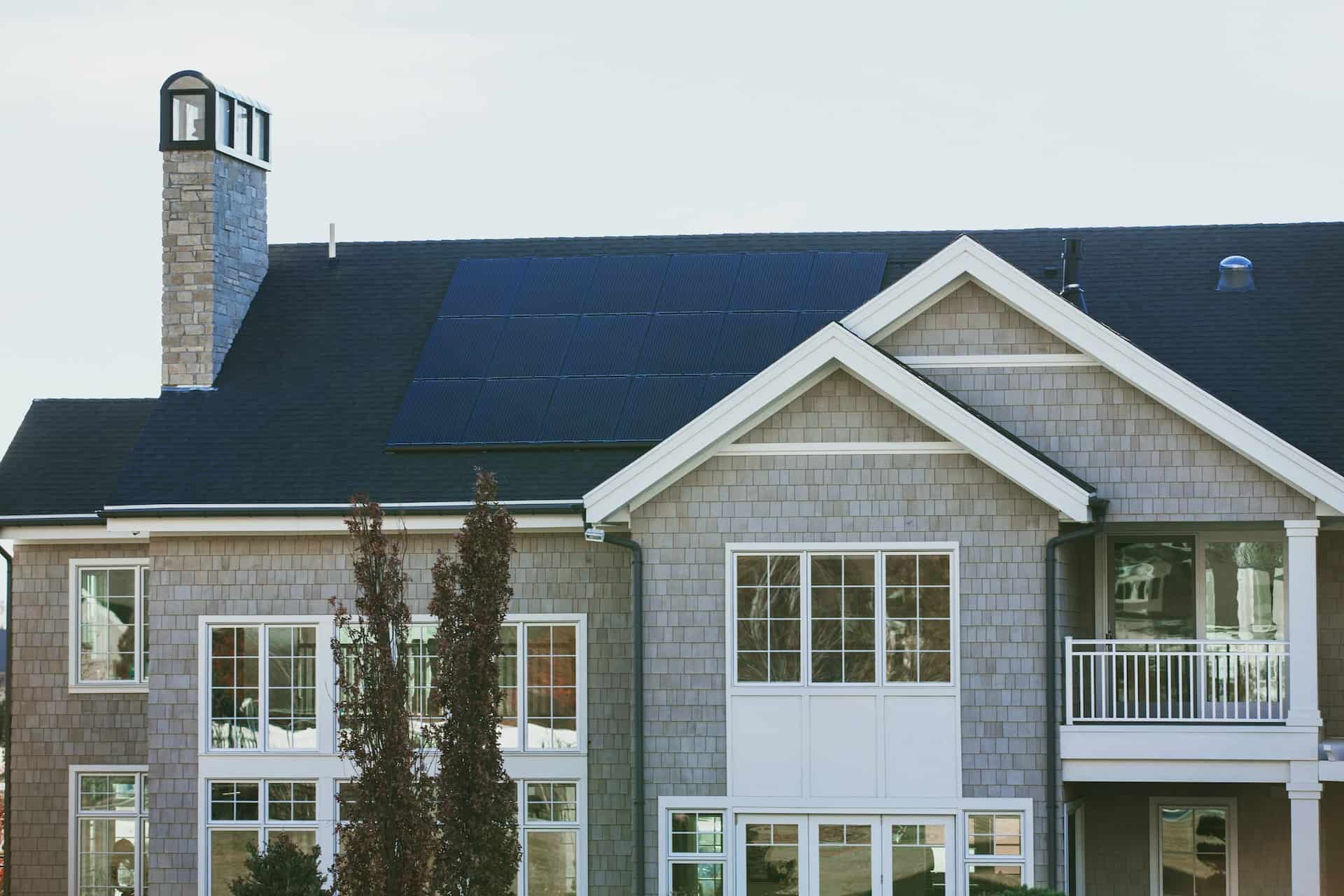 Can You Get Free Solar Panels from Your State Government?
In addition to the Federal ITC, each state has its own solar incentives that you should explore to help cover the costs of your solar installation. Let's look at California, for example. California has a massive solar energy market, arguably because it's a progressive state, but also because of how much sun it receives.
Here are some of the most popular incentives that California has implemented to accelerate the use and growth of solar energy.
Self-generation incentive program: The self-generation incentive program can provide a rebate between $850 and $1,000 per kWH to purchase a battery storage system or a portable power station.
Solar energy system property tax exclusion: Adding solar power to a home can increase the property value of a home by thousands of dollars. Homeowners who install solar in California can enjoy the increased property value and not be taxed for it.
Single-family affordable solar housing program: This program offers $3 per watt of solar power installed on single-family homes with households who make 80% or less of the current median income in their area. Must be a customer of Pacific Gas & Electric, Southern California Edison, or San Diego Gas & Electric.
Net metering program: Net-energy metering is for residents who have solar and who are connected to the local energy grid. Because of how sunny California can be, depending on where you live, net-energy metering allows homeowners to sell surplus electricity back to energy companies for a profit.
Utility company rebates: Locally run utility companies in certain cities, like San Francisco and Sacramento, will actually provide rebates to homeowners who install new PV rooftop solar installations.
Again, these incentives are only available to qualified homeowners in the state of California. However, many states have their own incentives as well.
For example, Minnesota waives the state's 7% sales tax on purchases of solar-related equipment, and Michigan offers subsidized solar loans at lower than the market rates to help homeowners finance their solar projects.
So, if you are looking to install solar energy in your home, make sure you take advantage of your state's incentives as well as any federal and local incentives.
Can You Get Free Solar Panels from Your Local Government?
In the same way that you can find state-level incentives for installing solar power in your home, you may have access to local incentives as well. These incentives may be offered through your city, county, or local utility company, and the savings they provide can add up.
For example, residents in Sacramento who are customers of the Sacramento Municipal Utility District can get a $300 cash rebate for installing a residential solar panel system.
Again, local incentives depend entirely on where you live. However, just make sure to include them in your search when you start crunching the numbers for your new residential solar panel installation.
Frequently Asked Questions
Can I Really Get Solar Panels for Free?
Depending on where you live, if you combine all the federal, state, and local incentives, including any incentives your local utility may offer, you may get your solar panels for free (or close to it). However, even if it doesn't add up to 100%, taking advantage of these incentives could cover most of the upfront cost.
Final Thoughts
Remember, if you are considering installing solar at home, you have many programs and incentives to help you. By combining federal, state, and local incentives, you can save a ton of money while enjoying the benefits of generating enough electricity to meet the energy needs of you and your family. Also, if you are not looking to place rigid solar panels on your roof, EcoFlow has many solar products that can meet your energy needs and still qualify for the incentives you need to make solar a reality in your home.