With decentralized power on the rise, off-grid living is becoming more popular than ever. In this post, we'll explain what an off-grid solar system is, what components you need to build one, and why in 2022, there's a new option that replaces the need for a bunch of gear. EcoFlow Power Kits. Read on to discover how – thanks to Power Kits – you can go off-grid with ease.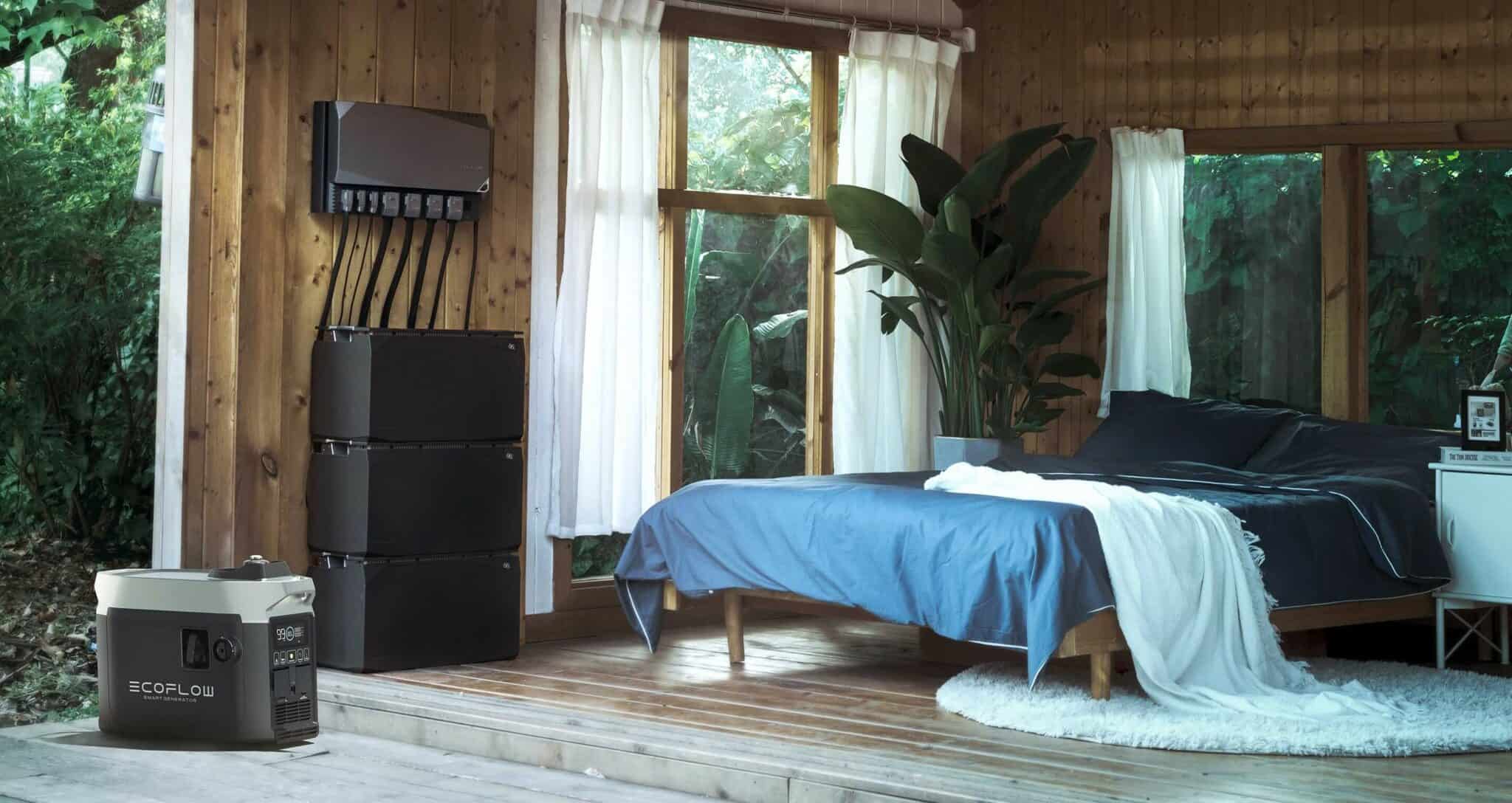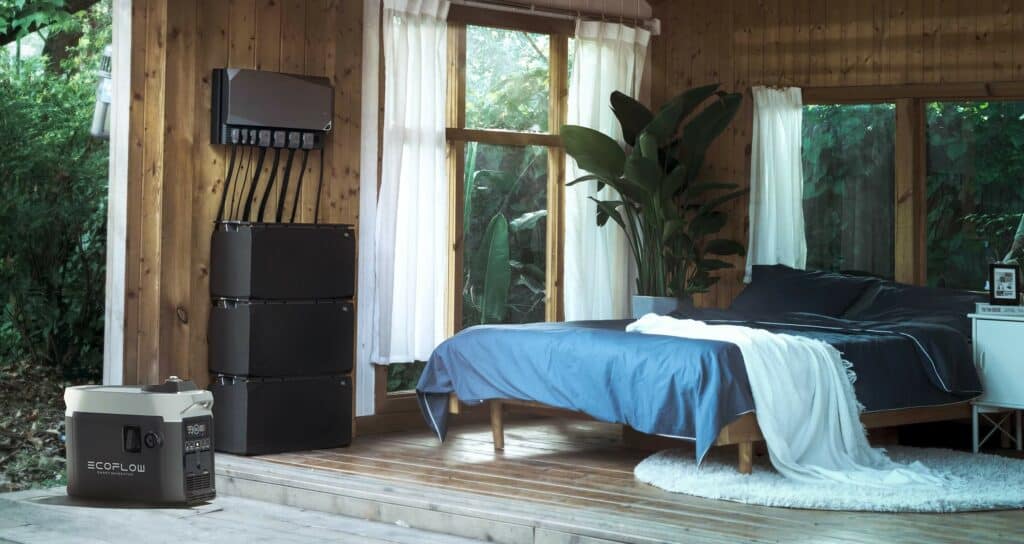 What Is an Off-Grid Solar System?
An off-grid solar system is fundamentally a combination of solar panels, solar batteries, and more to give you a method of generating, storing, and using energy without access to the grid. They typically contain many components and wiring and require professional or deep know-how to set up yourself.
What Is Typically Found in an Off-grid Solar System?
In a typical off-grid power system, you'd find solar batteries to store energy, solar panels to generate energy, solar charge controllers to control the flow of energy to and from your solar panels, battery chargers, DC-DC converters, and inverter-chargers. You'd also find wiring to connect all of those independent components. With that, you've got a basic off-grid solar system for RVs or off-grid builds.
Sound like a lot of work?
Well, you'd be right. Off-grid solar kits are often a daunting task to build yourself. They take up a ton of space and are tough to maintain and expand when your needs grow. However, there's a solution to this problem–EcoFlow Power Kits.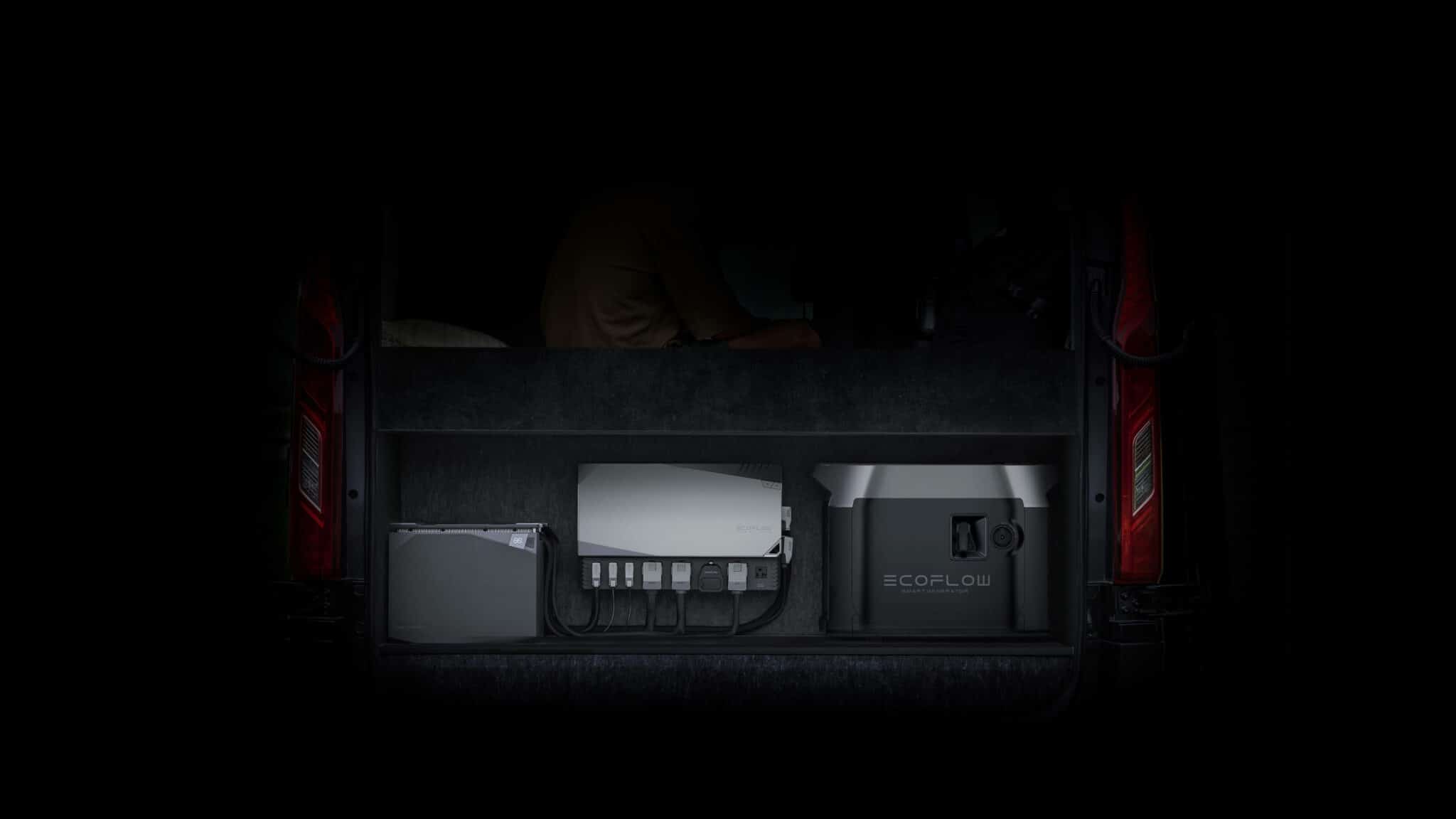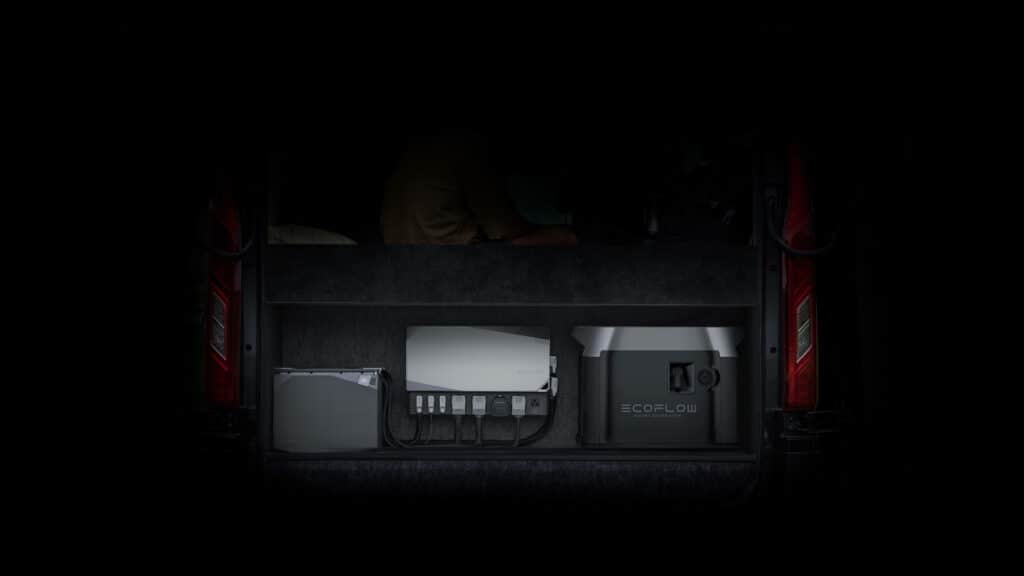 How Are EcoFlow Power Kits Different?
EcoFlow Power Kits exist to make off-grid power generation, storage, and use more accessible than ever. They combine a whole bunch of components and wiring and utilize EcoFlow's expertise in battery technology. On top of that, they upgrade solar kits to a 2022 standard of electrical systems: 48V. All while having smart monitoring and controls at your fingertips.
Sound like something you could use? For a limited time, you can save thousands by pre-ordering an EcoFlow Power Kit today. If you need more info, read on to learn how they work and how each component can help your RV or off-grid build have the best power solution available.
How Do Ecoflow Power Kits Work as an Off-Grid Power System?
Three attributes can explain how Power Kits work. To put it simply, you can think of: power generation, power storage, and power consumption. Here's a quick animation of that in action:
Power Generation
When off-grid, you don't have access to grid energy. Therefore you need a way to generate power. Power Kits can draw energy in one of four basic ways. Off-grid solar panels, your RV alternator, shore power, or even the EcoFlow Smart Generator. When you combine those methods, you can generate all the power you need when you're off the grid. All with an industry-leading 6000W to charge up your batteries. Speaking of batteries…
Power Storage
That energy has to be stored somewhere. EcoFlow Power Kits change the game by introducing a new line of stackable LFP batteries. They can store that energy in multiple configurations up to 15kWh. Enough for small to medium-sized RVs and off-grid builds such as sheds. Unlike a typical solar battery that relies on solar panels, these can be charged via the four methods mentioned above.
Power Consumption
That stored energy is then distributed to your appliances, devices, and essentials, giving them power. With a huge 3600W output, this can be done by two methods. Method 1 is the easiest. Just plug directly into the Power Hub and power your gear, or plug in an extension cord for multiple appliances. Method 2 is using EcoFlow's Smart Distribution Panel to link all your appliances to a box for power distribution (more on this later).
What Components Are Part of EcoFlow Power Kits?
Power Kits can be as simple as a Power Hub, a battery, and a solar panel. However, you can add on extras to suit your needs, including more batteries, a control console, a distribution panel, and even a Smart Generator for emergencies. Let's take a deep dive into each component.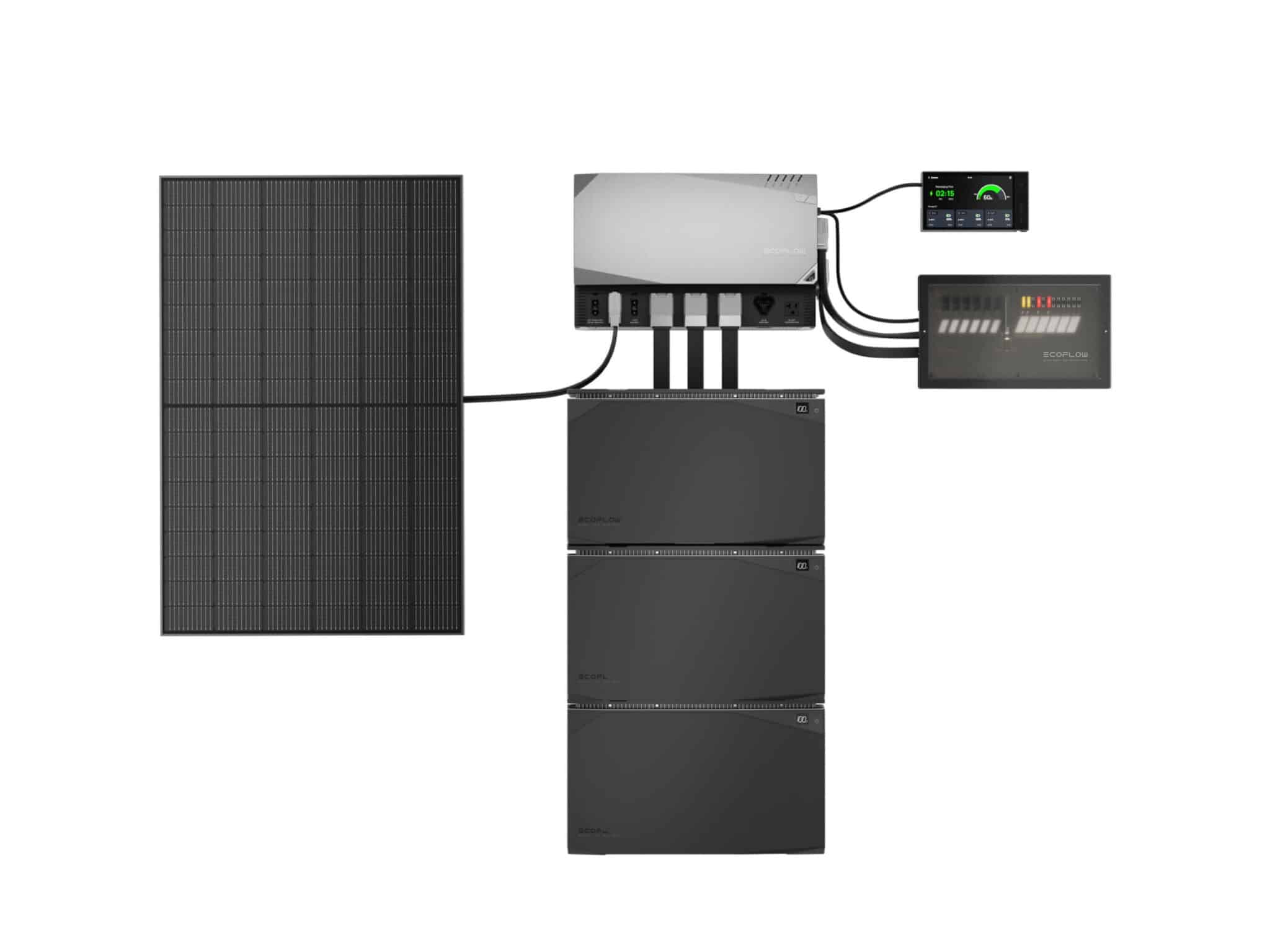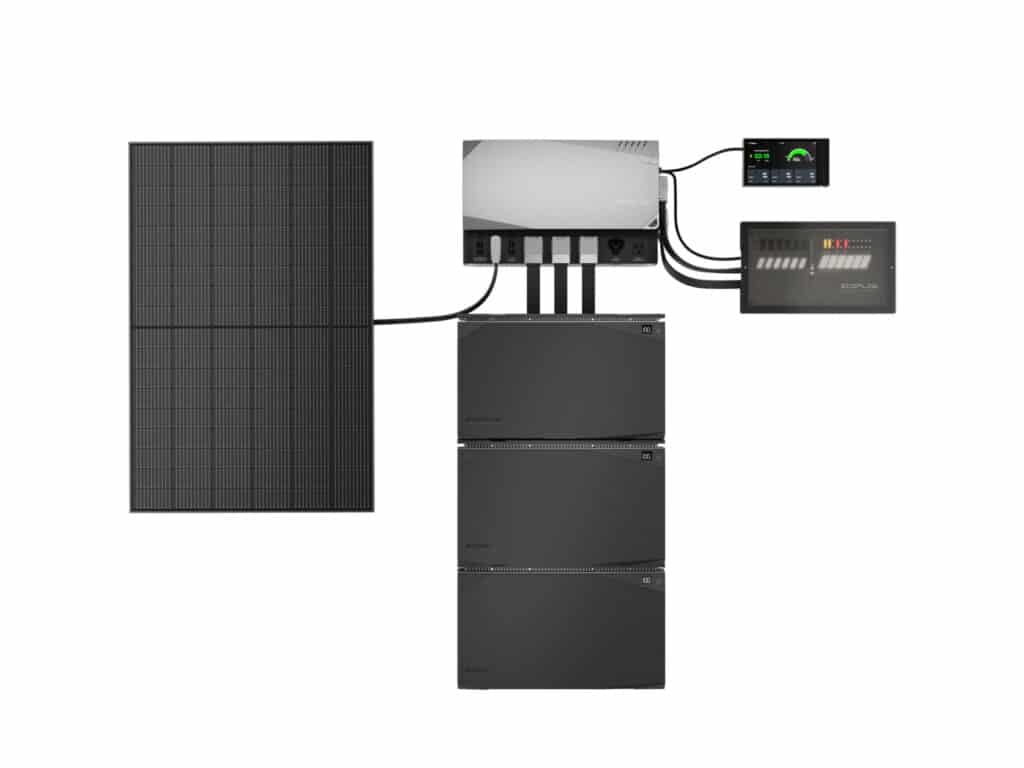 The Power Hub: The 5-in-1 Heart of Your Off-Grid Power System
The Power Hub is the heart of your Power Kit. It's a single compact unit for all your inputs and output.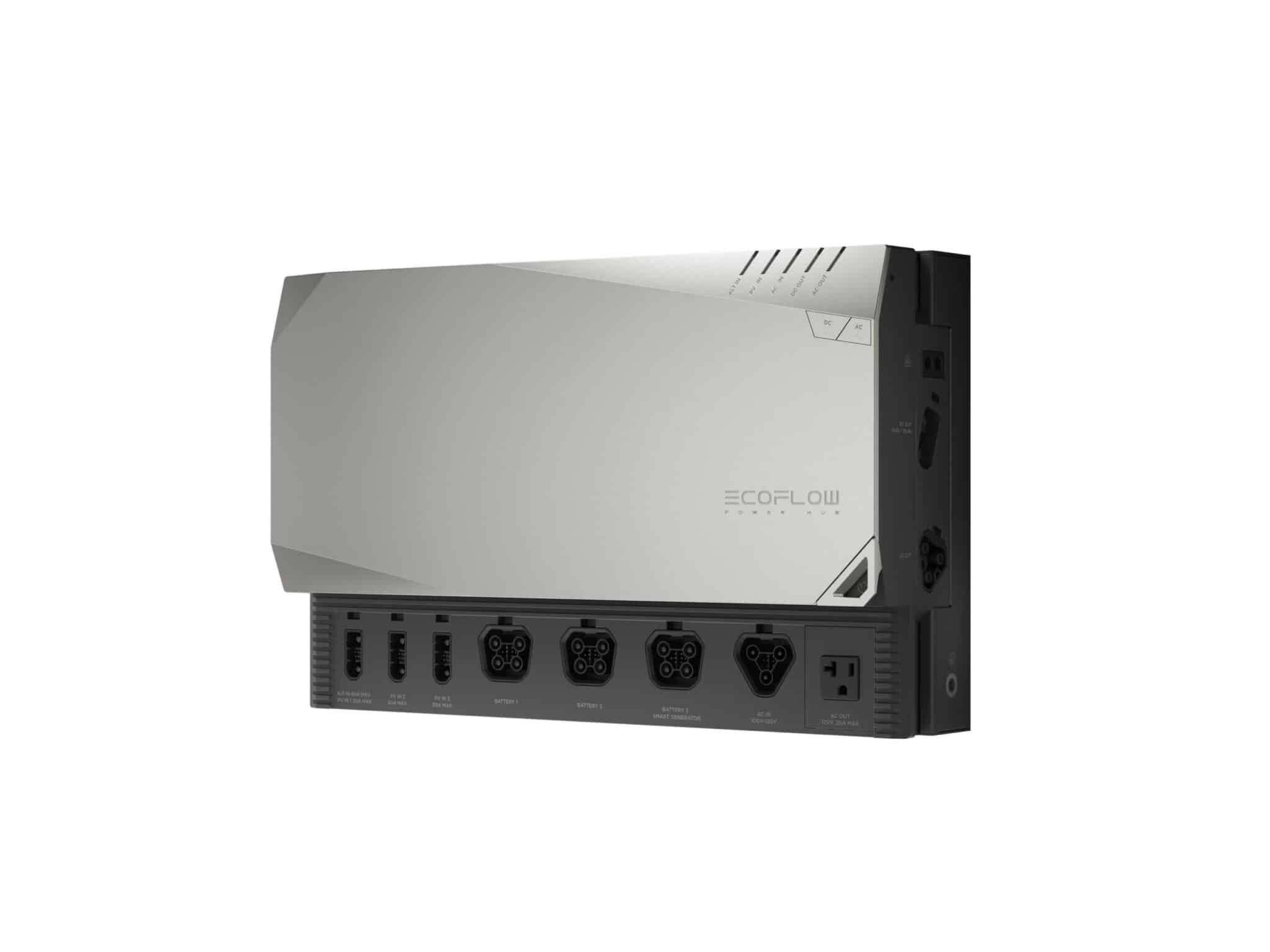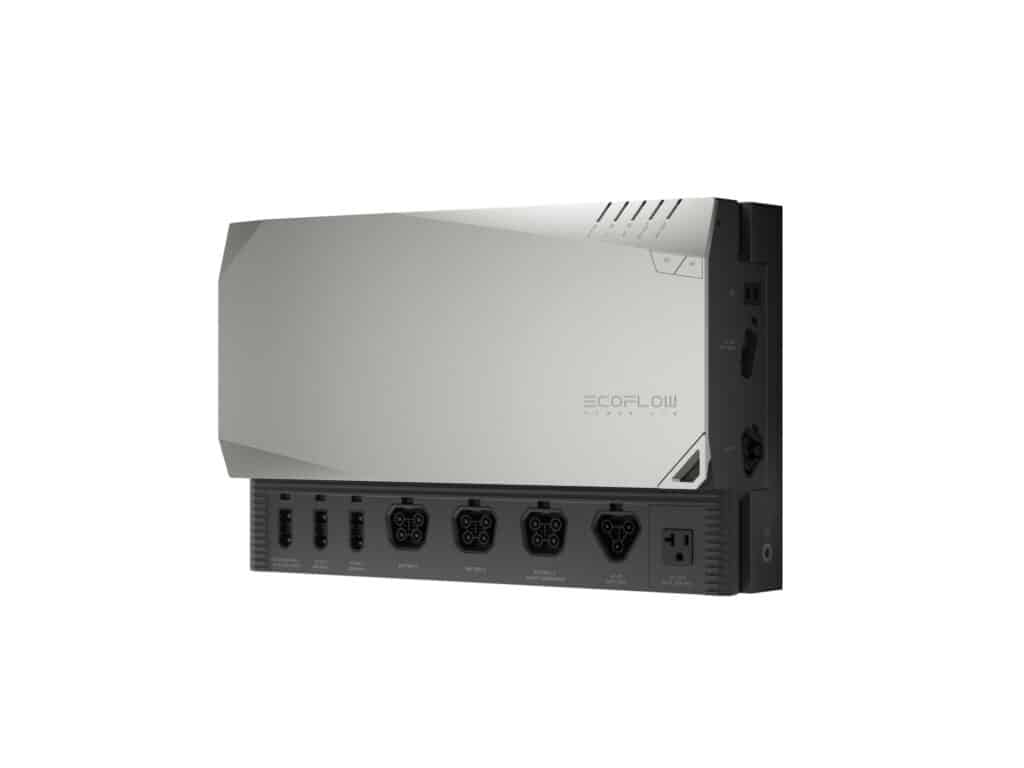 What makes it unique is that it combines two MPPT solar charge controllers, one battery charger with MPPT, one DC-DC step-down converter, and an inverter-charger. In traditional systems, all these are separate, taking up more space. With a Power Hub, you've got far fewer components and wiring required compared to other systems. The step-down converter also makes it a great add-on to existing systems that sport 12V rather than 48V. Here's a look inside the unit: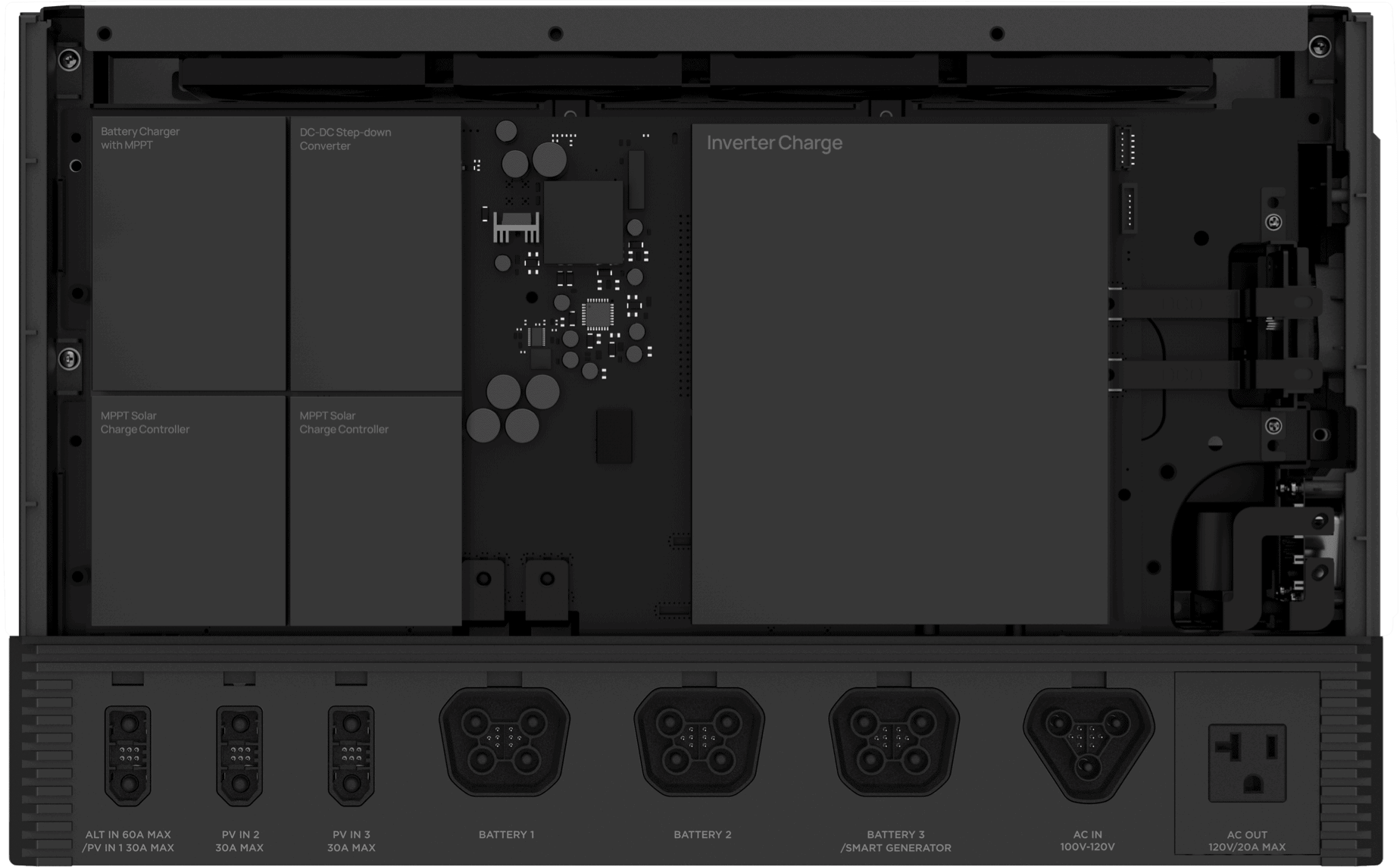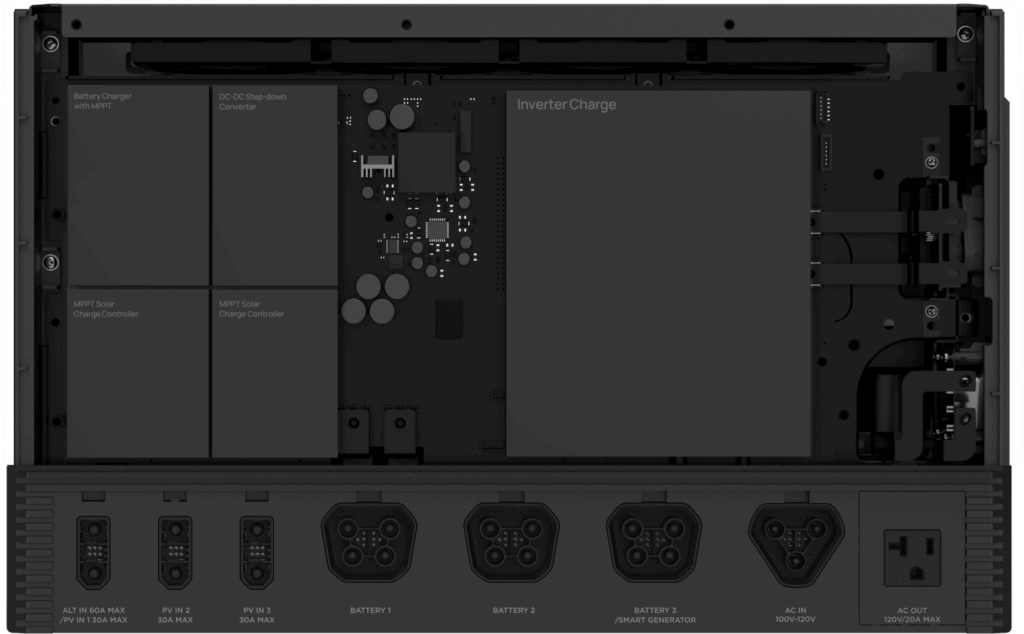 Stackable LFP batteries: More than typical solar batteries
Choose from either 2kWh LFP batteries or 5kWh LFP batteries to build your power system, with up to three of either. They're not just any solar batteries, though – they have EcoFlow DNA baked in. In other words, they have a built-in BMS (battery management system) that regulates voltage, current, and temperature to keep you safe. They can auto-regulate temperature to warm up in cold environments for optimal use. The culmination of a built-in BMS, LFP battery chemistry, and auto-heating tech makes for a longer-lasting, safer, and more functional battery than you might be used to.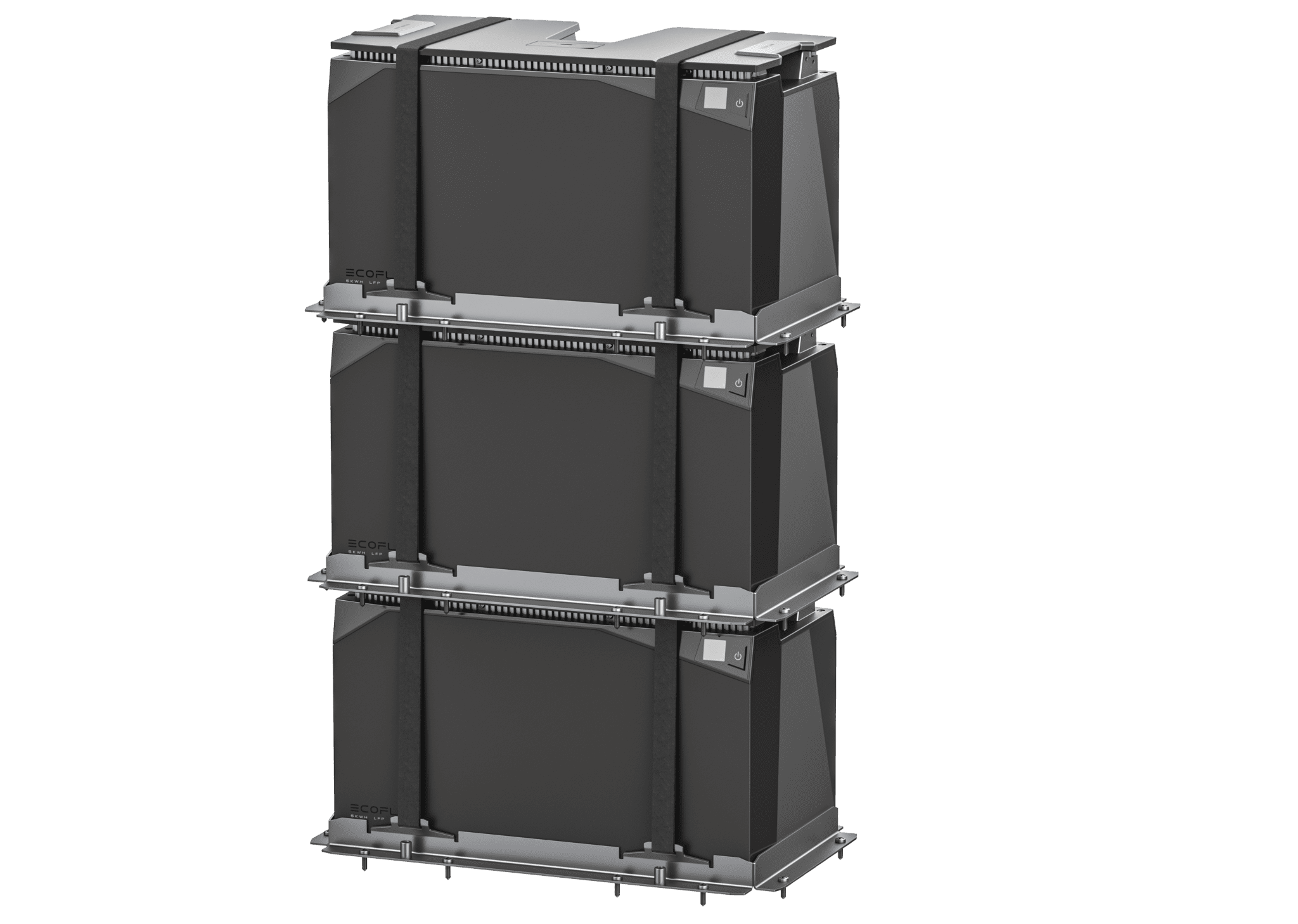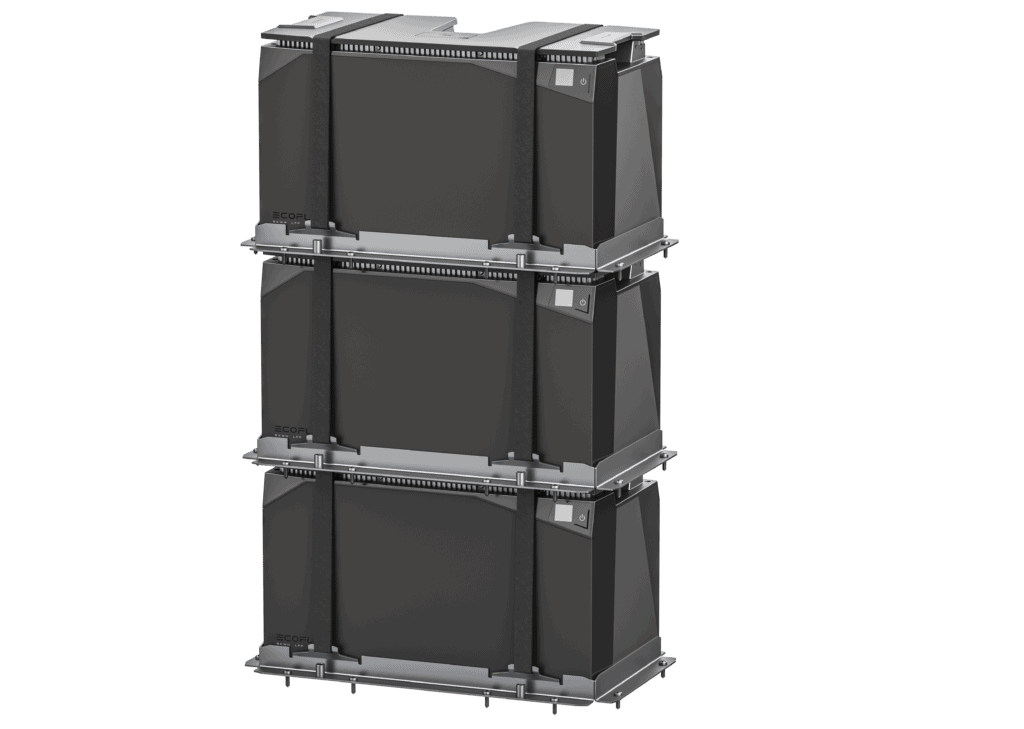 When stacking your solar batteries to save space, you can secure them firmly down using mounting brackets. Ideal for RVs.
The Smart Distribution Panel
The Smart Distribution is an optional add-on that makes controlling and powering your appliances easier than ever. Wire 6 AC and 12 DC appliances, then control and monitor 6 of those appliances (DC) with the EcoFlow App or Power Kit Console.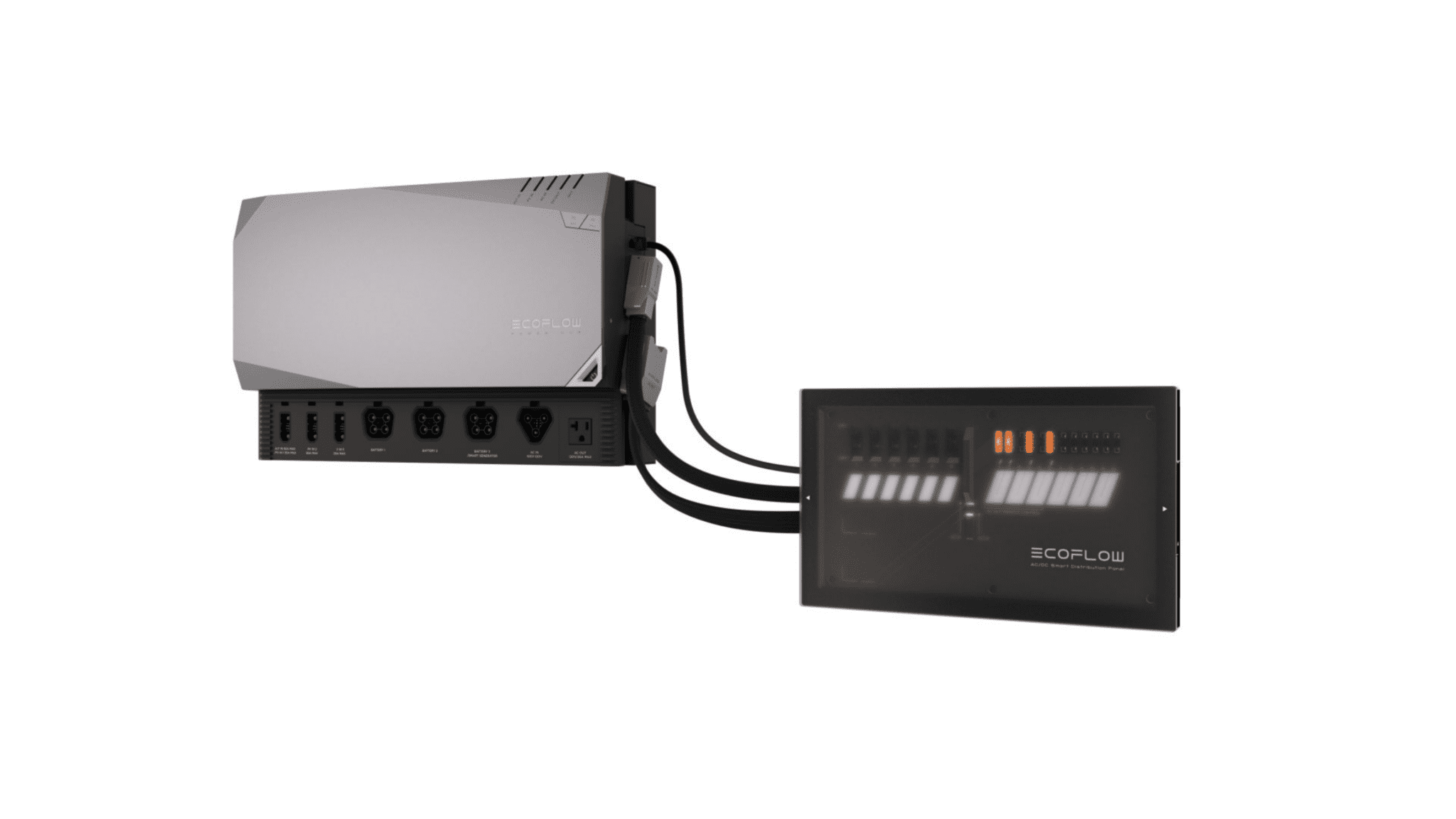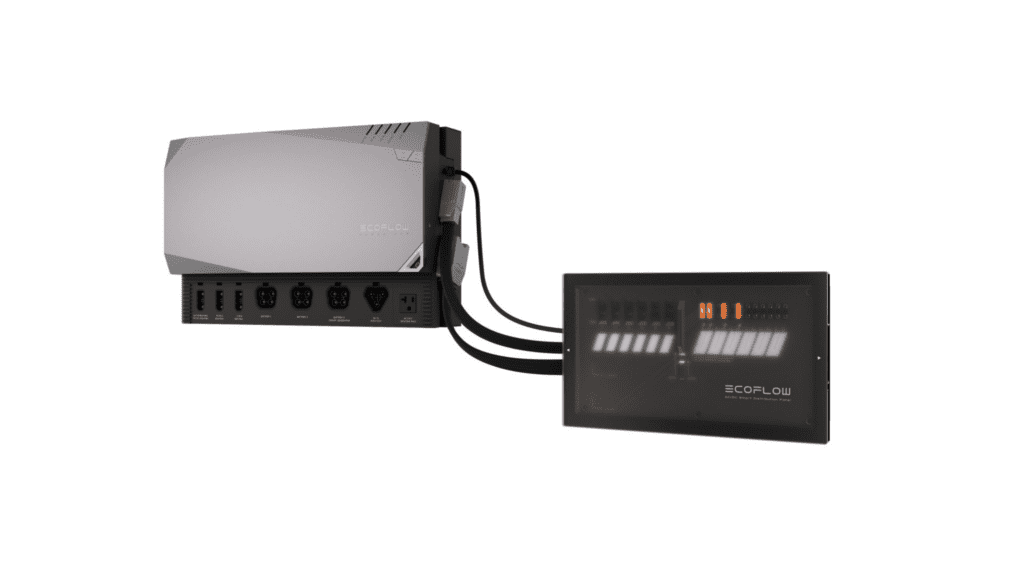 The Power Kit Console
The Power Kit Console acts as the control center for your setup. With an intuitive touchscreen, you can monitor, customize and control your inputs and outputs, all connected to the Power Hub via the RJ45 port through a simple ethernet cable.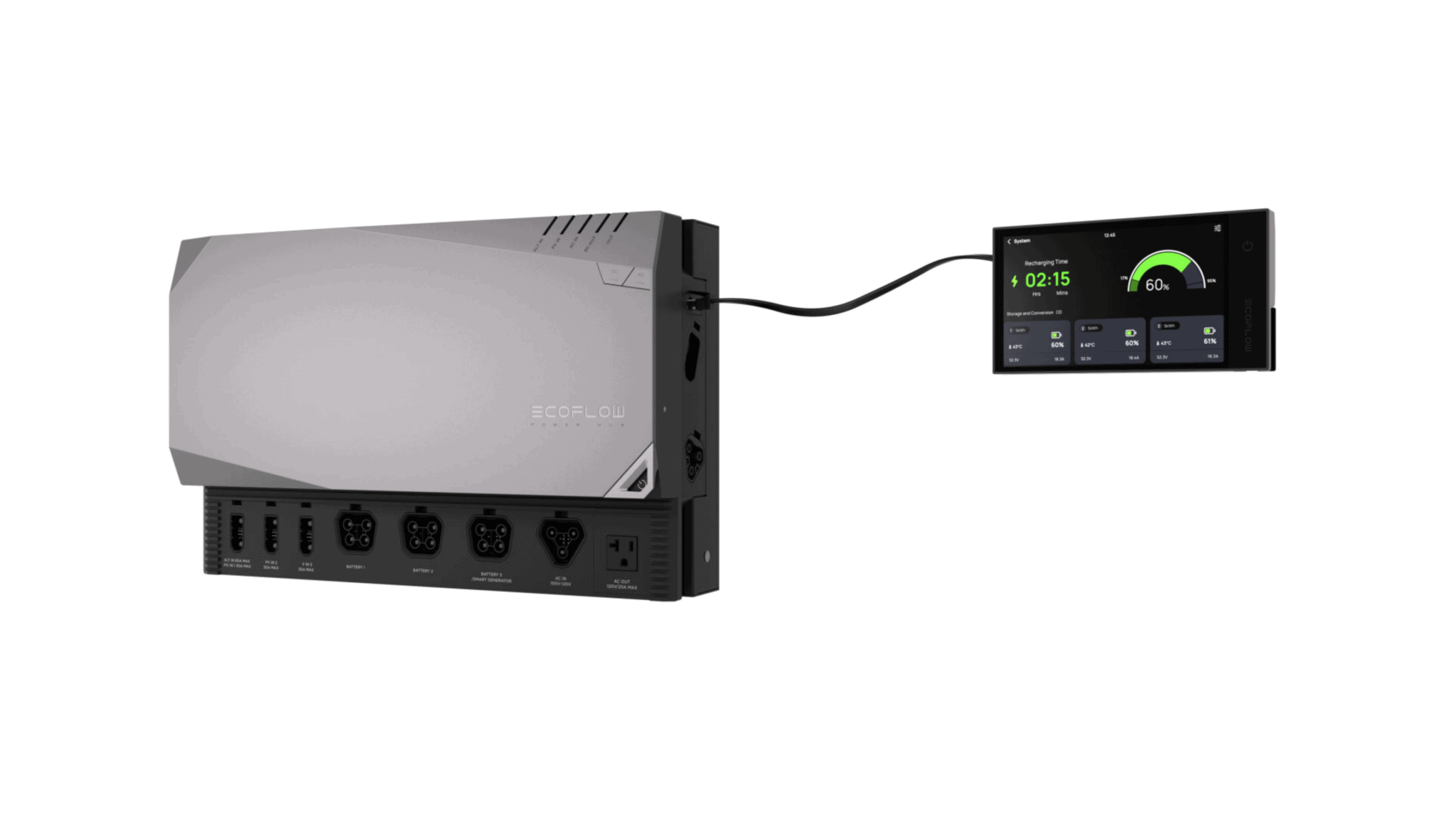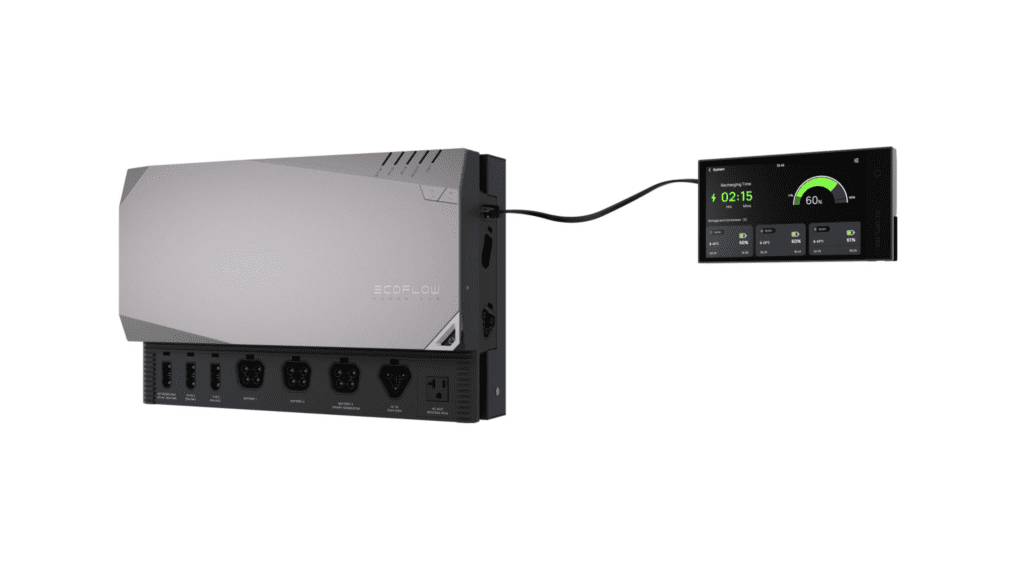 Solar Panels
Of course, an off-grid solar system package with batteries should have solar panels to charge those batteries. Once you've chosen a kit, just add off-grid solar panels (sold separately) to suit your input needs. Opt for rigid, flexible, or portable solar panels and get up to 3000W solar input for fast, clean charging.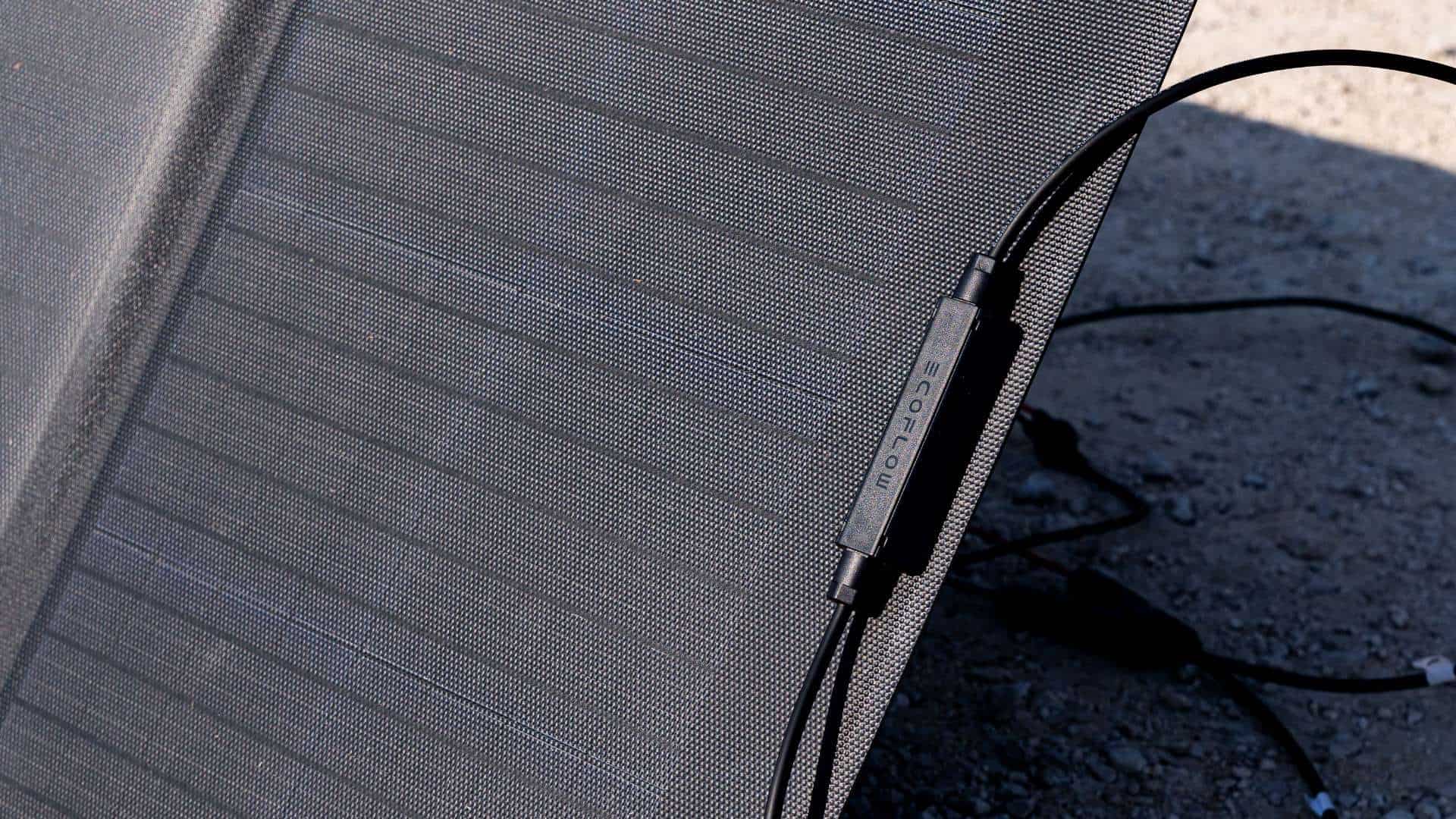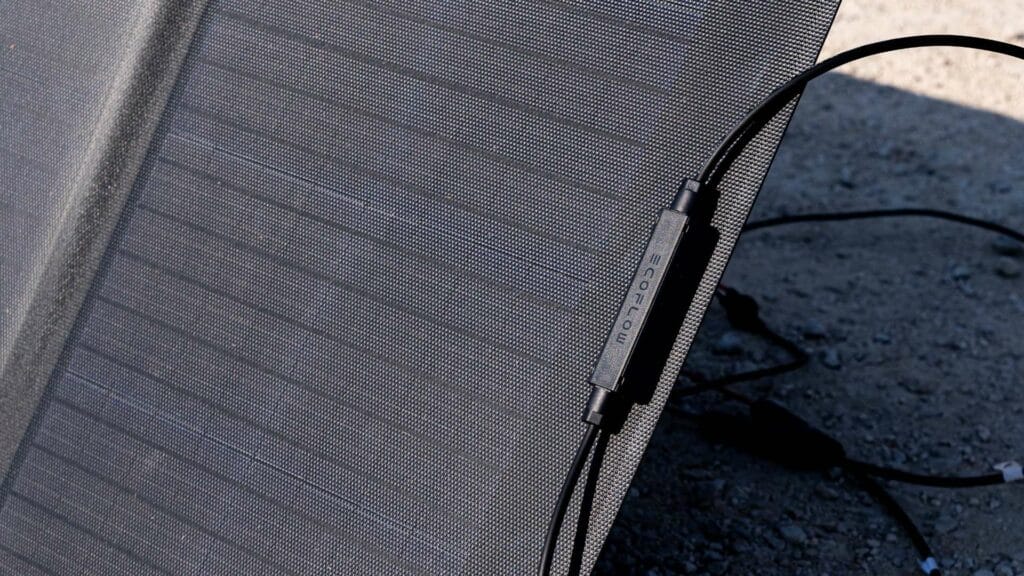 The EcoFlow Smart Generator
The EcoFlow Smart Generator is an excellent add-on to any Power Kit. It's a standalone gas generator that can charge your batteries more efficiently than other brand generators. Ideal as an emergency backup when you have no other charging methods available.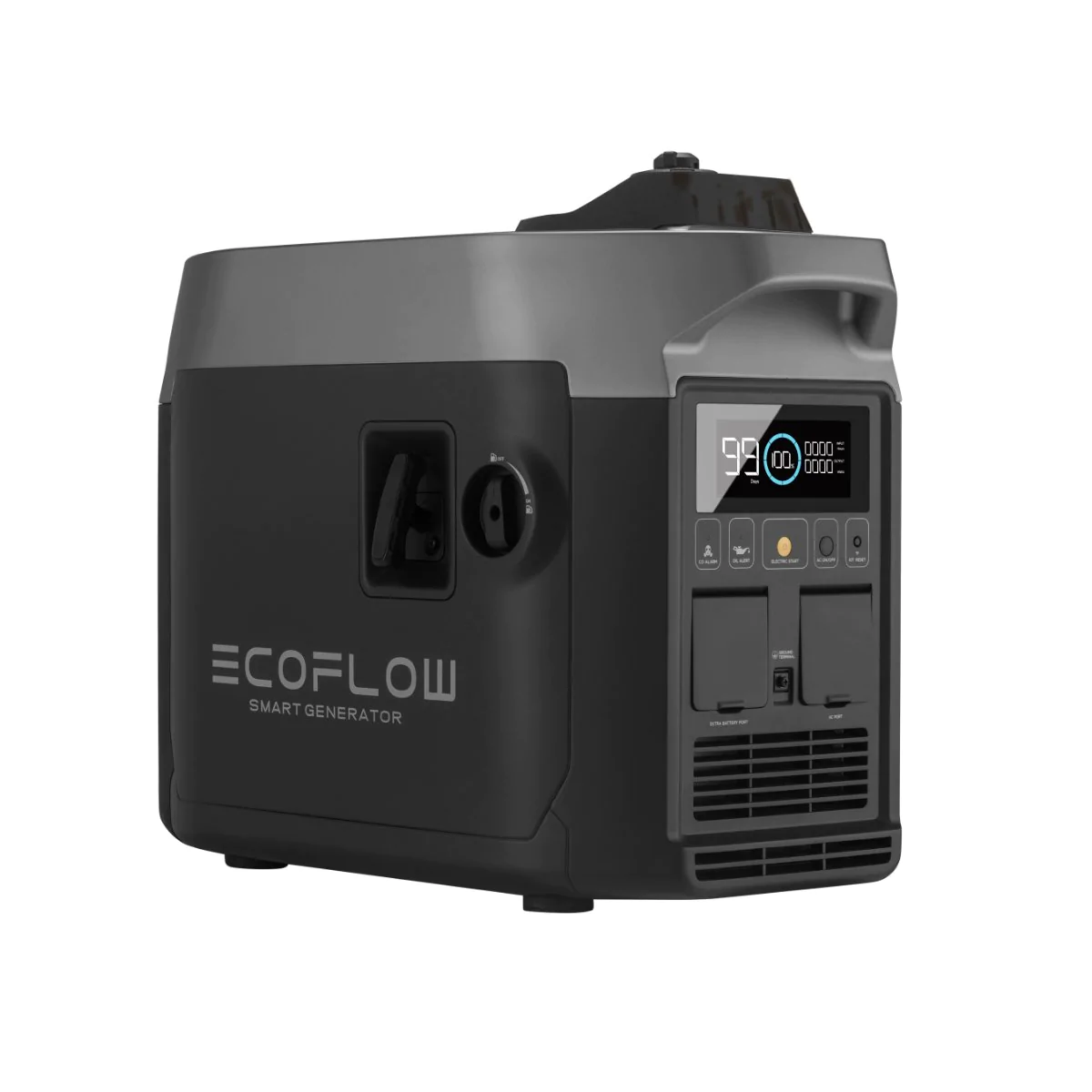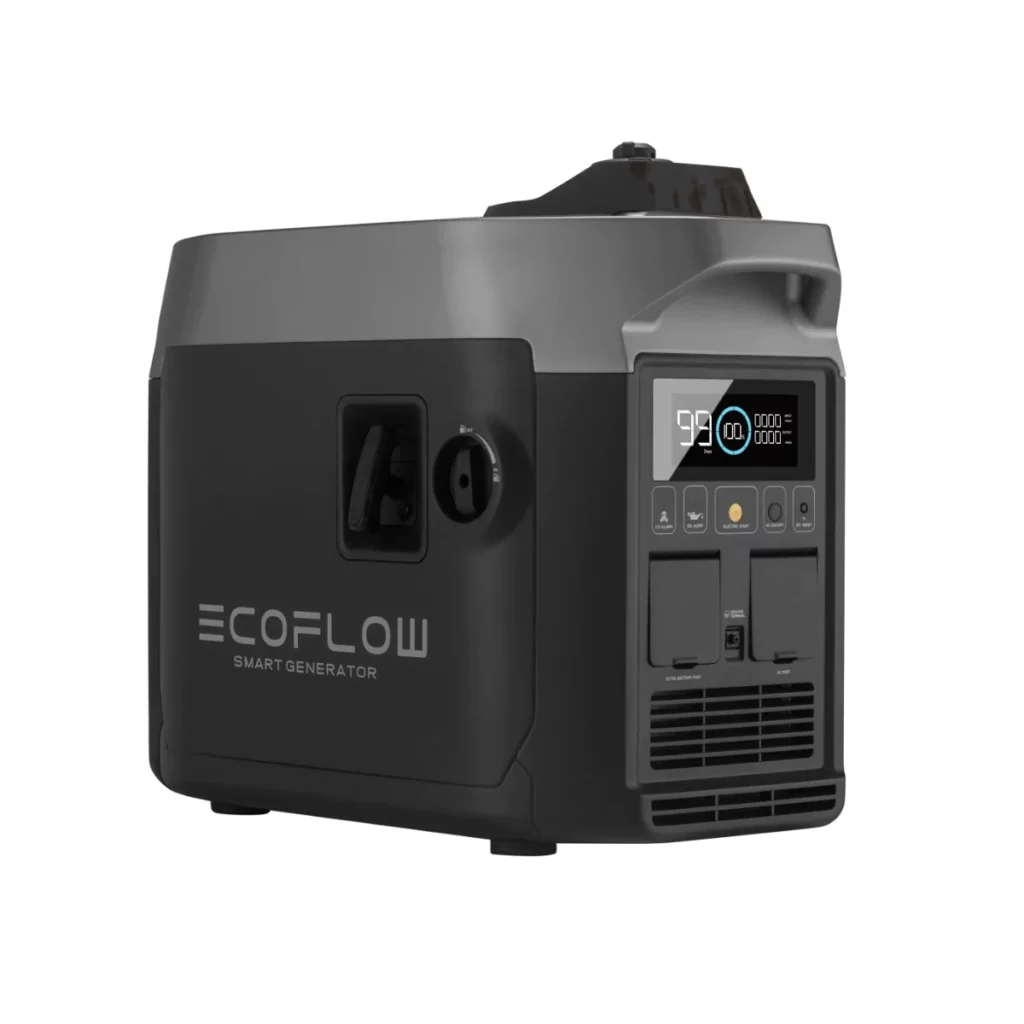 The EcoFlow App
Use your smartphone as a fully-fledged control center with the EcoFlow App. With it, you can monitor all your inputs and outputs, control the appliances you've wired to your Distribution Panel, and tweak your settings.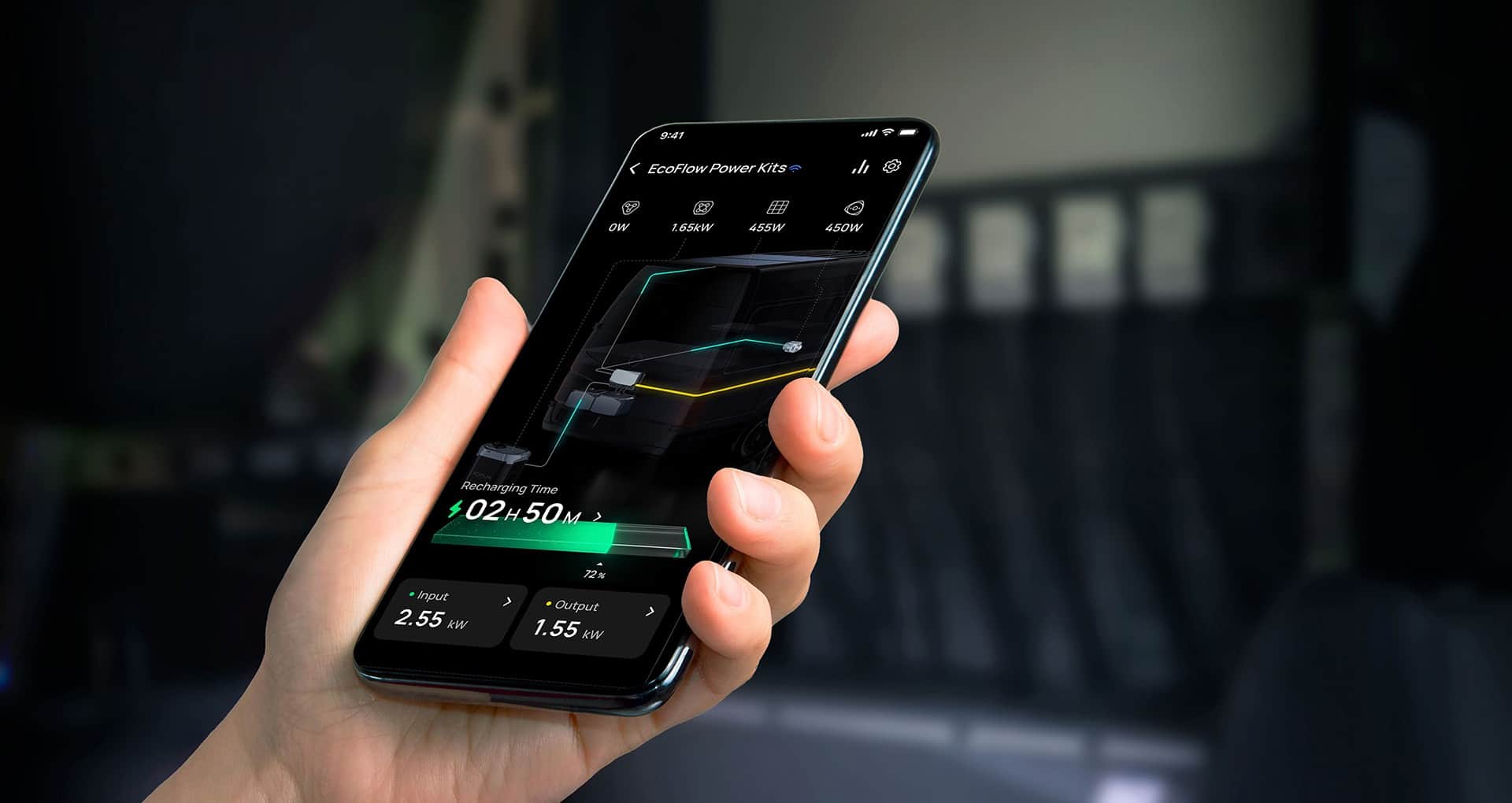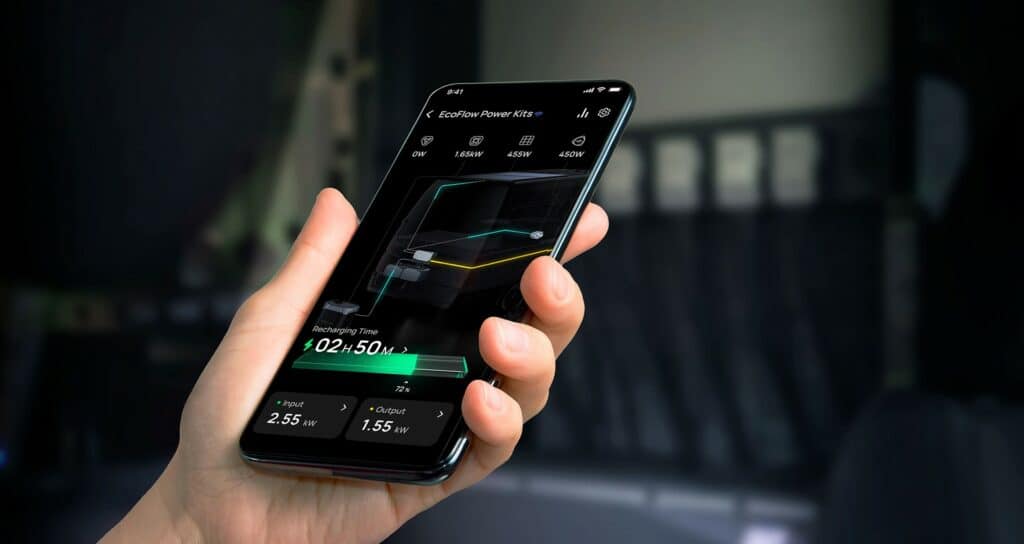 Which configurations do power kits come in?
Power Kits can be bought in one of three bundle types. Get Set Kits, Prepared Kits, and Independence Kits. Each building on the last in terms of functionality, and each allowing for up to 15kWh of storage. Alternatively, you can customize your own kit using our calculator.
Get Set Kits
At the most basic level, you can pick up a "Get Set Kit." They're off-grid solar system packages with batteries. They include the EcoFlow Power Hub and some of EcoFlow's stackable LFP batteries. With an add-on solar panel, you can generate, store and use energy with just three components, primed for expansion when you need it.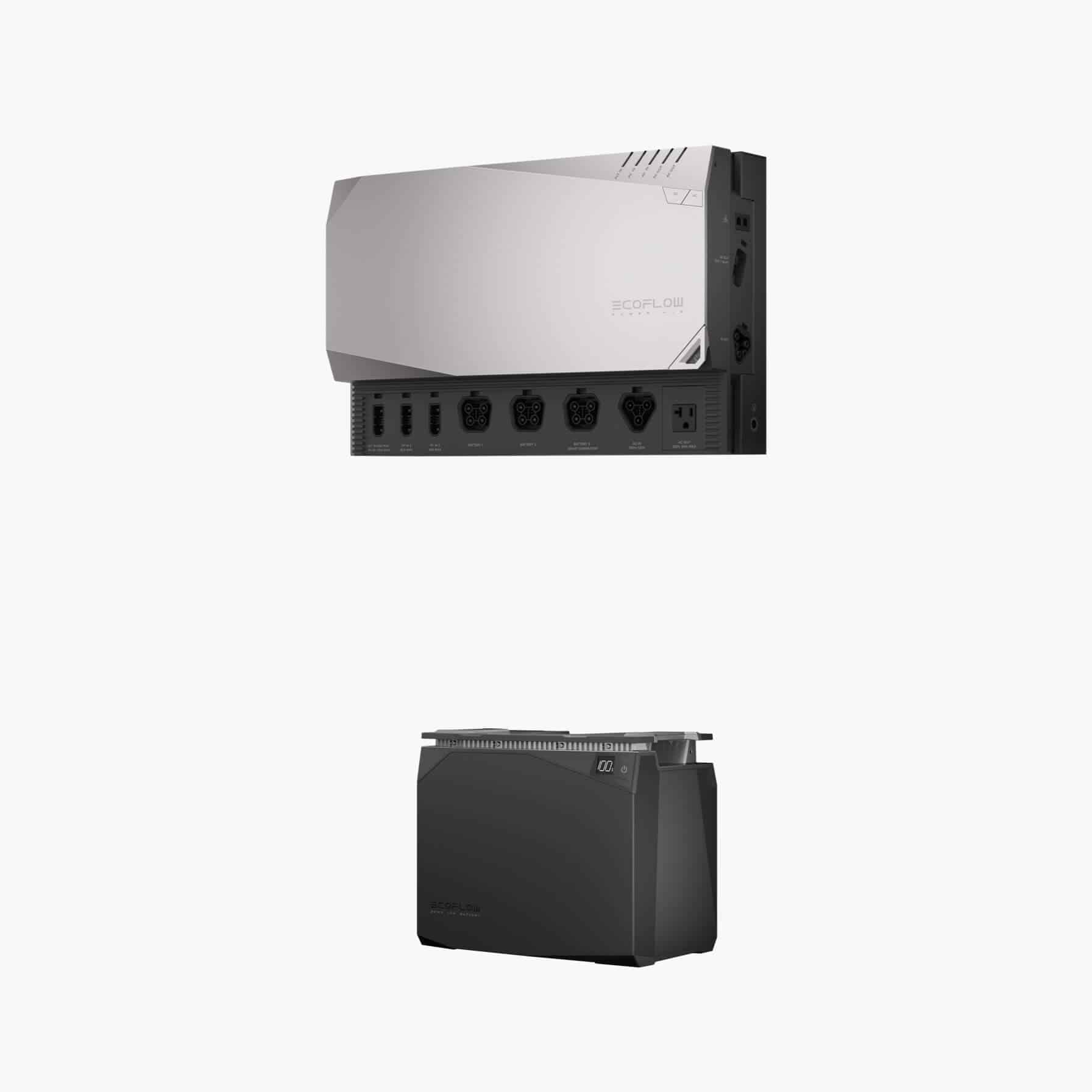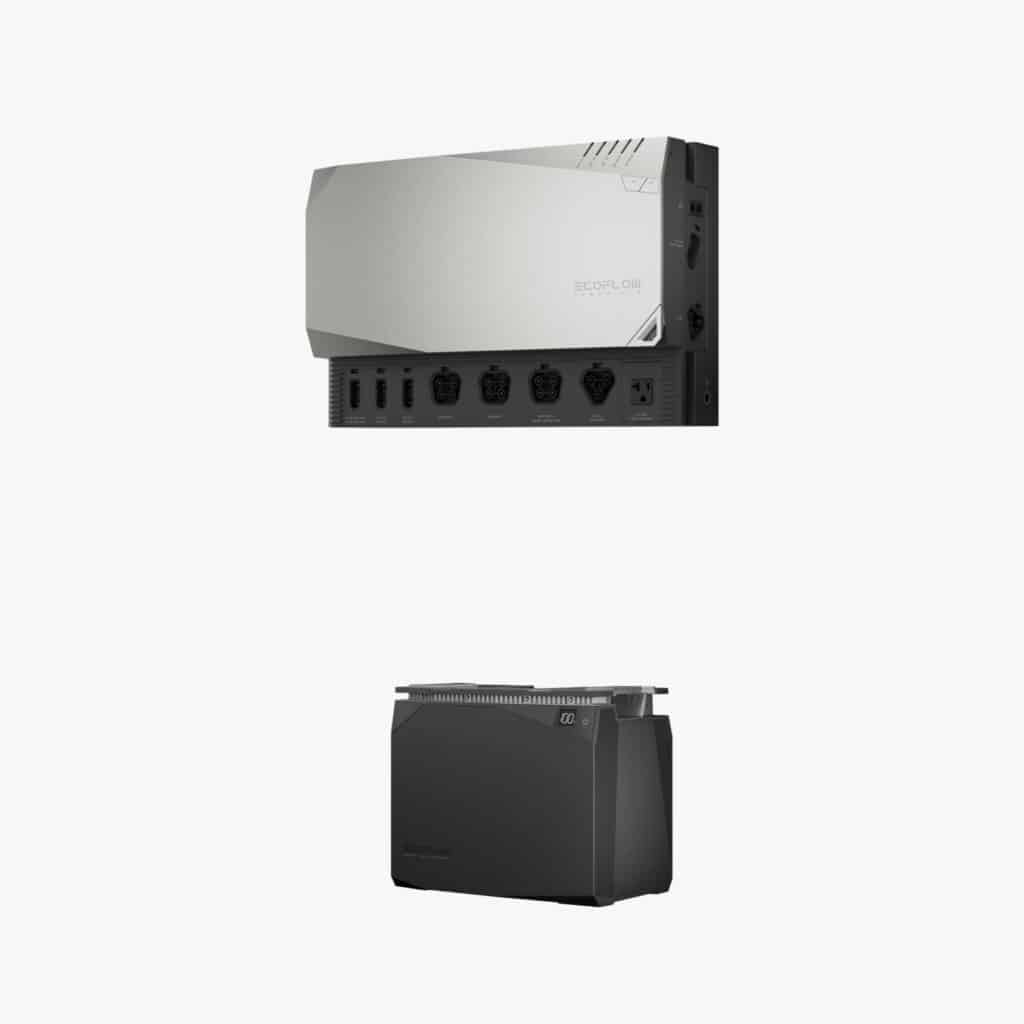 Prepared Kits
At the next level up, you can get a "Prepared Kit," a small solar power system that includes the Power Hub, your choice of batteries, and the Smart Distribution Panel to wire your appliances. Solar panels can then be added on separately to match your needs.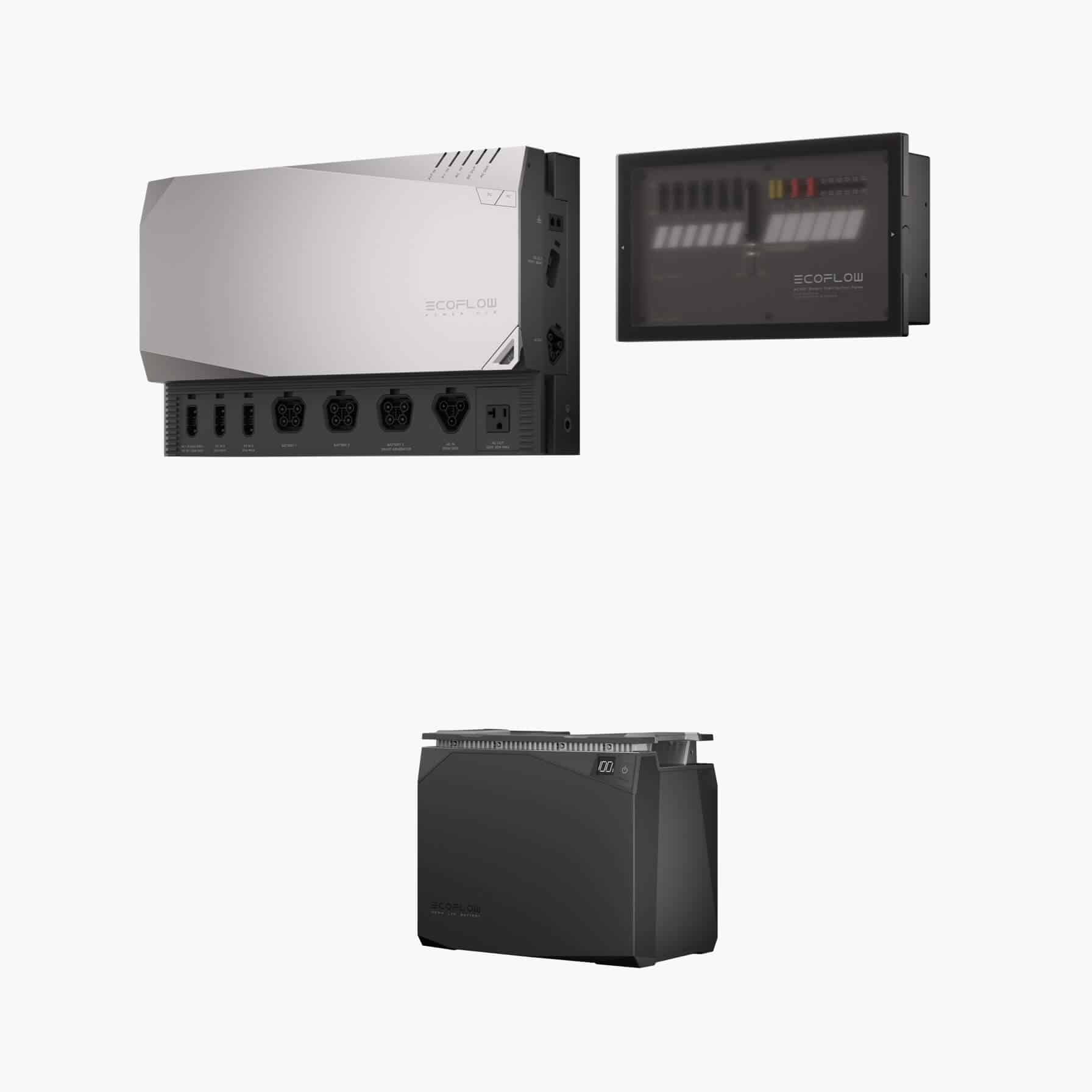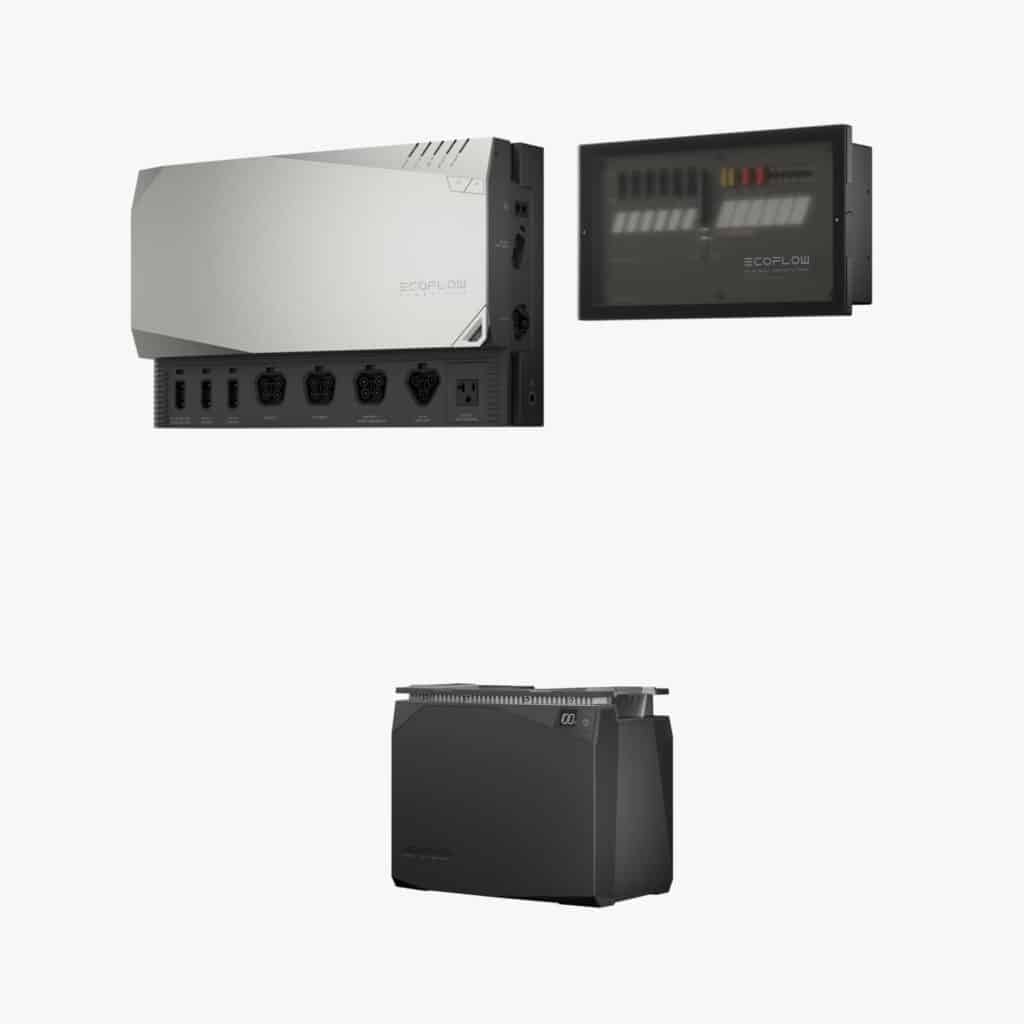 Independence Kits
The most advanced off-grid power system is an "Independence Kit." As the name implies, it allows you to achieve power independence from the grid with everything Power Kits have to offer. The Power Hub, Batteries, Smart Distribution Panel, Power Kit Console for easy controls, and our Smart Generator for emergency power.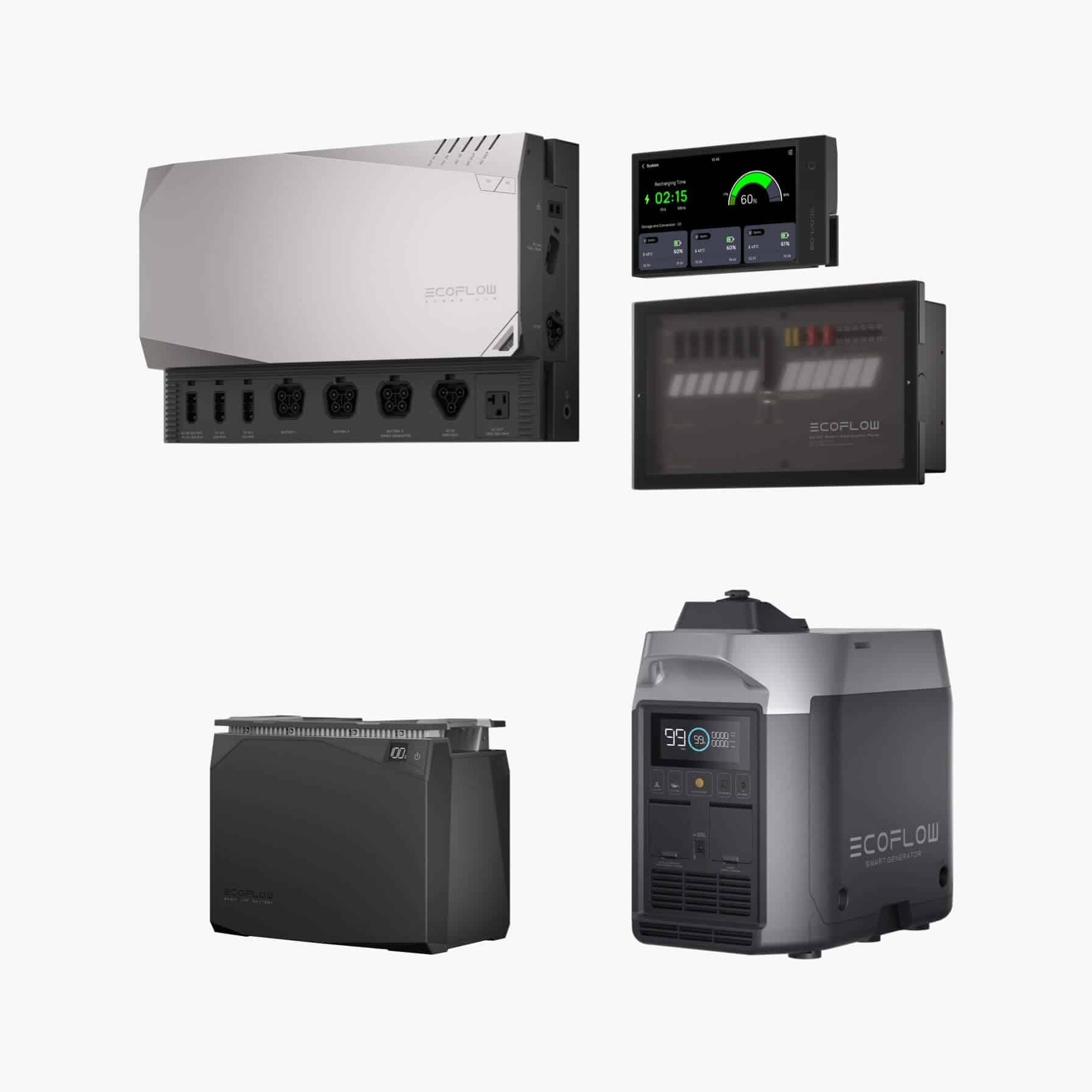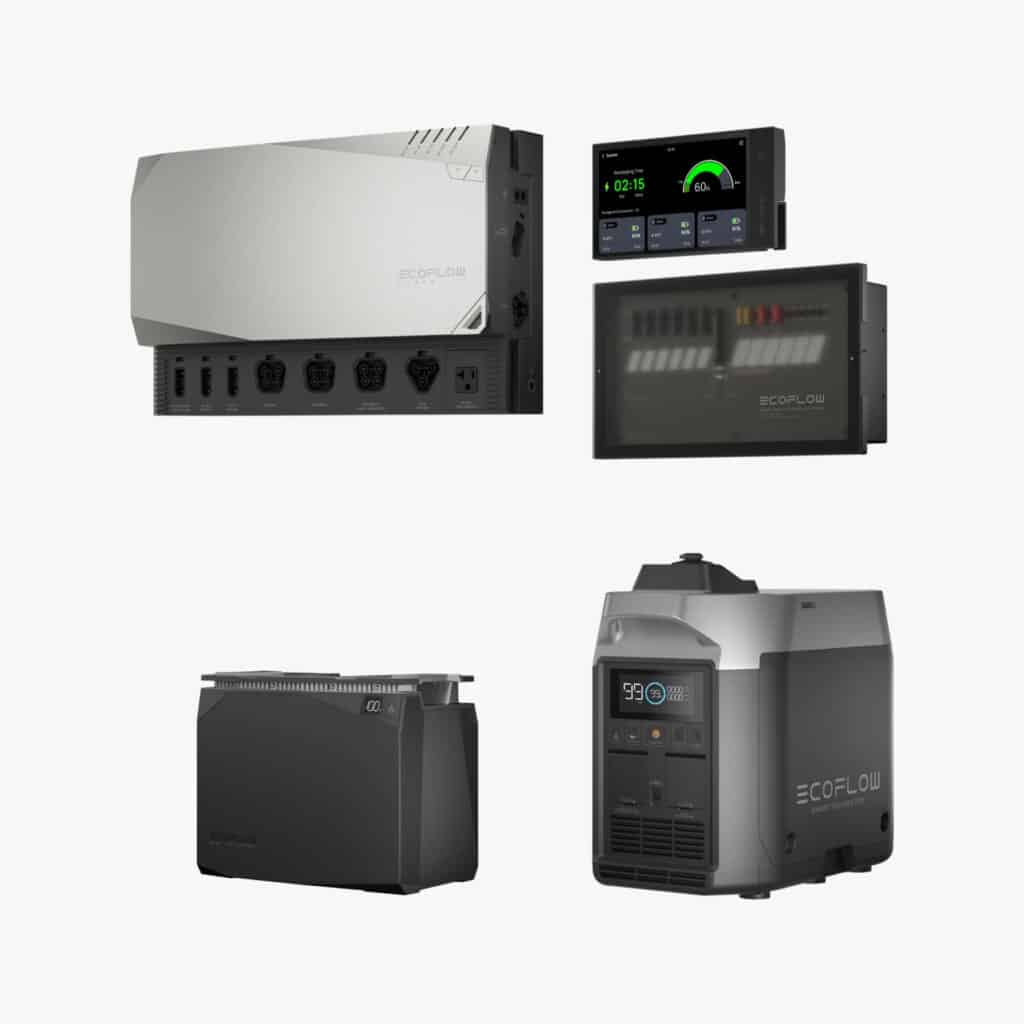 All three kit choices can be expanded from 2–15kWh by adding up to three 2kWh or three 5kWh solar batteries. Once you land on a Kit, you can add off-grid solar panels to match your input requirements.
Or Customize a Solution to Fit Your Needs…
If none of the three pre-prepared kit types fit your requirements, you can use our calculator to build a setup to match your exact use case.
Ecoflow Power Kits – Are They the Best Off-Grid Solar System?
If your main criteria is a simple, smart, and compact solution, then EcoFlow Power Kits are the best off-grid solar systems for you. They're a new approach to off-grid power, one designed to fit your needs without the complications of outdated, older systems all while saving you tons of time and space.
Where can I buy an EcoFlow Power Kit?
EcoFlow Power Kits can be pre-ordered today at ecoflow.com with deep discounts. Once the pre-order promotion ends on August 5th, 2022, so do the discounts. Be sure to pick up an off-grid power system kit that's right for you while the deals last!