Spring is upon us, and if you're itching to get out in the wild, there's no better time.
The weather is warming up, the animals are emerging from hibernation, and trees are blossoming.
But it's not all sunshine and flowers.
Preparation is crucial for a successful camping trip, from bringing the right gear to planning your destinations.
Ultimately you'll save time, ensure a better time for your fellow campers, and prevent unnecessary stress.
Follow these ten spring camping tips, and you're almost guaranteed a great outdoor adventure.
We'll also share the must-have list of spring camping gear essentials and our picks for the best spring camping destinations in the US.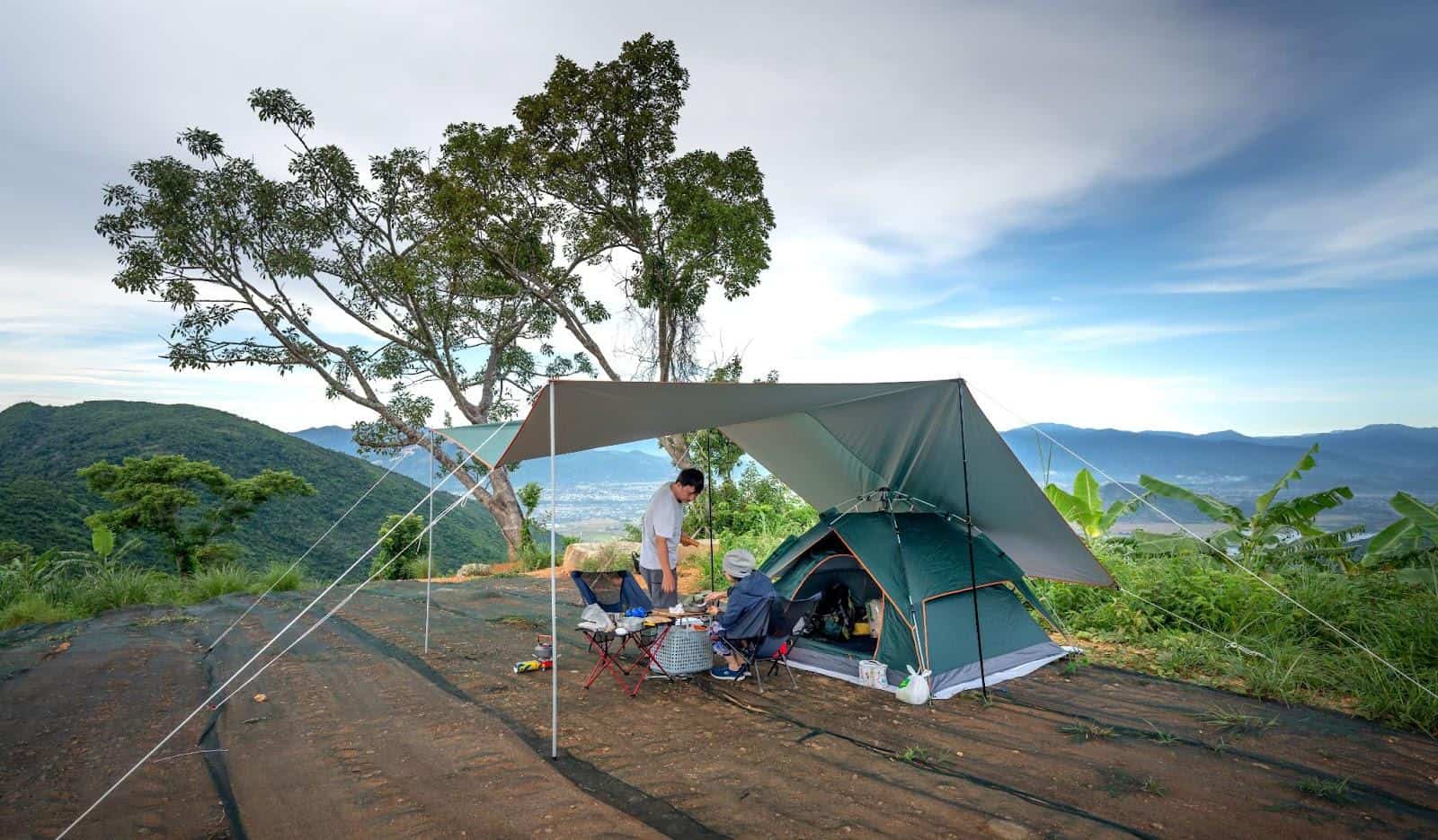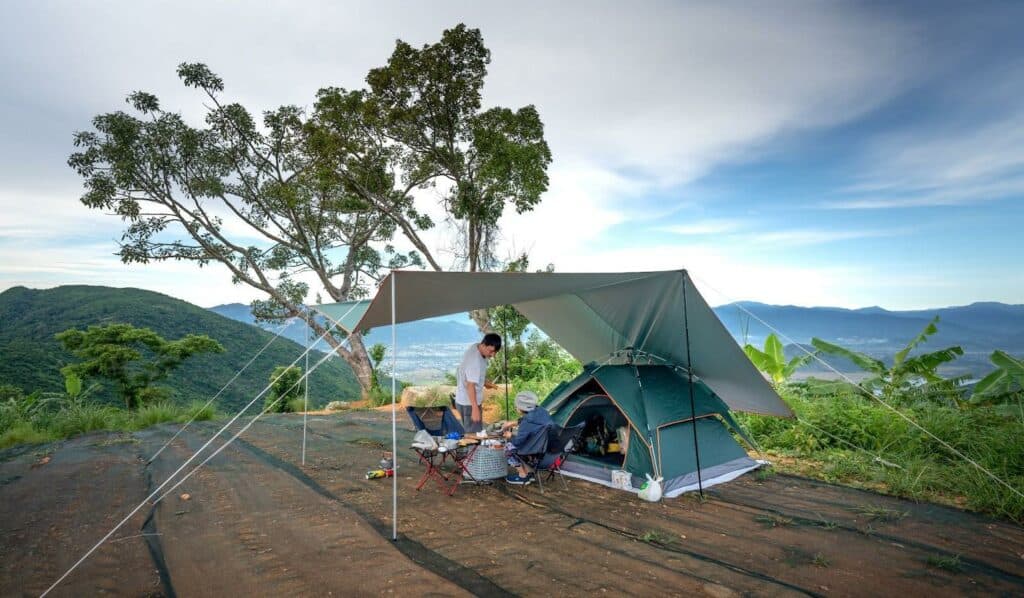 The 10 Most Important Tips for Spring Camping
Spring camping can be an exhilarating experience with warmer weather, chirping birds, and blooming flowers. However, camping in spring can prove challenging if you're not prepared.
Follow these tips for a safe and fun spring outdoor adventure.
1. Take a Practice Run
Practice setting up your camping gear before heading out, so you'll feel confident once you reach your destination. The last thing you want is to fumble around a faulty tent in a torrential spring downpour.
If you've got brand-new camping gear, familiarize yourself with how to set up and use everything before you hit the road.
Perform a test run in your backyard to ensure everything works and all the necessary components are there.
Even if it's not new, your equipment has probably been in storage for a while. The best time to find out you're missing a part or have a hole in your tent is before you arrive at your spring camping destination.
2. Check the Weather Forecast
Spring weather can be fickle. You must check the weather forecast for your journey and destination in advance.
You may experience clear skies one minute and rainstorms the next. Temperatures can also fluctuate drastically, with freezing temperatures at the top of the mountain but 70 degrees in the town nearby.
No matter where you travel, monitor the weather forecast. Knowing when or if a storm is in the forecast gives you more time to get out of harm's way.
Follow the National Weather Service to receive accurate and up-to-date weather information.
3. Bring Clothes for Inclement Weather
In some areas, winter can linger longer than expected. You'll want to prepare for the seasonal weather, such as chilly mornings, cold nights, and spring showers.
Fleece jackets and thick blankets can be essential to ward off cold temperatures and prevent hypothermia. Wear layers to adjust to fluctuating temperatures quickly and easily.
The higher your elevation, the more likely you'll find ice and snow. Bring plenty of winter gear, such as thermal socks, waterproof clothing, hiking boots, and gloves.
4. Always Have a First Aid Kit
Cuts and scrapes are common when hiking or setting up camp. Never leave your house for a spring camping trip without a fully-stocked first aid kit.
Basic supplies like gauze pads, tweezers, hydrogen peroxide, sterile wipes, adhesive bandages, and an instant cold pack can make all the difference if an accident happens.
Your first-aid kit should align with your camping trip plan. For example, if you're going fishing, you'll want to include tools to make fish hook removal more manageable. Or, if you're a mountain climber, carry extra bandages, gauze, and altitude sickness medication.
Always store the first aid kit in a cool place away from direct sunlight and check the expiration dates of medicines before leaving.
Pro Tip: Don't forget to double-check that you've packed any prescription medications before you leave town. Trying to fill a prescription far from home or across state lines is an adventure best avoided.
5. Beware of Wildlife
Every camper loves to see wildlife. During spring, animals will re-emerge as they awake from hibernation. Elks, deer, otters, and many other species are active, and many give birth to newborns.
While it may be tempting to get close, be cautious when encountering wildlife on a trail. Wild animals can be unpredictable. If you approach too closely, they may feel threatened and attack to protect themselves or their young. Admire animals from a distance.
Additionally, it's important not to feed wild animals. Feeding wildlife can encourage them to continue visiting the campsite for food, diminish their fear of humans, and put fellow campers in danger.
6. Check the Trails
Trails can be muddy and in rough shape after a winter season of infrequent maintenance and low traffic. Snowmelt and heavy spring rains may have washed out some tracks.
It's best to contact the state park office or check the National Park Service website to find out about trail conditions. Be sure to ask about high water warnings or snowpack in a stream crossing and road conditions getting to the trail.
If spring storm advisories are in effect, you may want to camp elsewhere or pick another date.
7. Pick the Perfect Campsite
Choosing the right campsite is crucial for avoiding hazards like flooding or falling debris. Look up the campsite locations along the trails using online resources or consulting a guidebook.
We recommend avoiding low elevations and seeking dry ground. If camping within narrow canyons or along a river, seek higher ground. Foul weather and flash floods move quickly.
Many national parks allow you to rent a shelter or cabin, providing basic comforts like camp furniture, electricity, and a heater.
8. Don't Bite Off More Than You Can Chew
Even if you're a seasoned camper, you've likely been cooped inside for the winter months. While it's tempting to channel your pent-up energy by going on an aggressive hike, you may want to dial back your expectations.
Consider your current fitness level and account for the gear you'll carry. Start with easy tracks until you've worked up the stamina you need for heavier trails.
While you may end the summer with 20-mile hikes, it's best to stick to more beginner or intermediate-level trails in spring.
9. Keep Your Electronics Dry
Navigating your way to the trail and staying connected to your loved ones (and the outside world) is practically impossible without modern technology.
Electric lanterns, portable power stations, and power banks can elevate your spring camping experience. However, it's crucial to keep these items dry to avoid damage.
Moisture that seeps past the protective barriers of your devices can lead to water damage and malfunction.
Take extra precautions by storing your electronics in a dry bag or waterproof containers.
10. Follow the Leave No Trace Principle
The Leave No Trace Principle (LNT) is a set of guidelines to preserve the outdoors for future generations. Following these principles helps you to be a responsible camper.
Part of LNT is camping only at designated campsites to limit the impact on unspoiled areas.
Also, clean up your garbage and dispose of it in the campground's dumpster or at the nearest designated disposal site.
As mentioned earlier, leave the wildlife alone and avoid luring animals to your campsite by storing food outside your tent.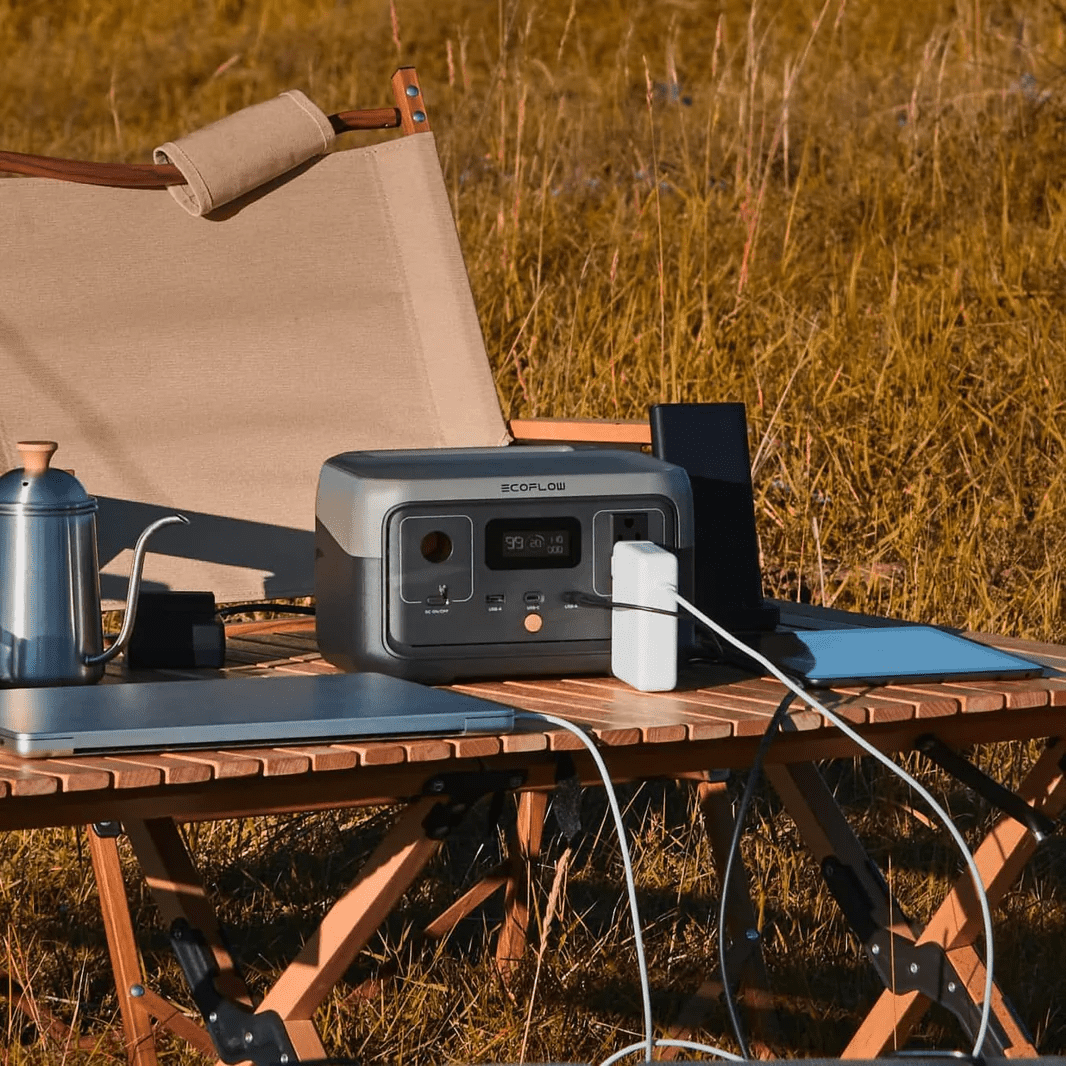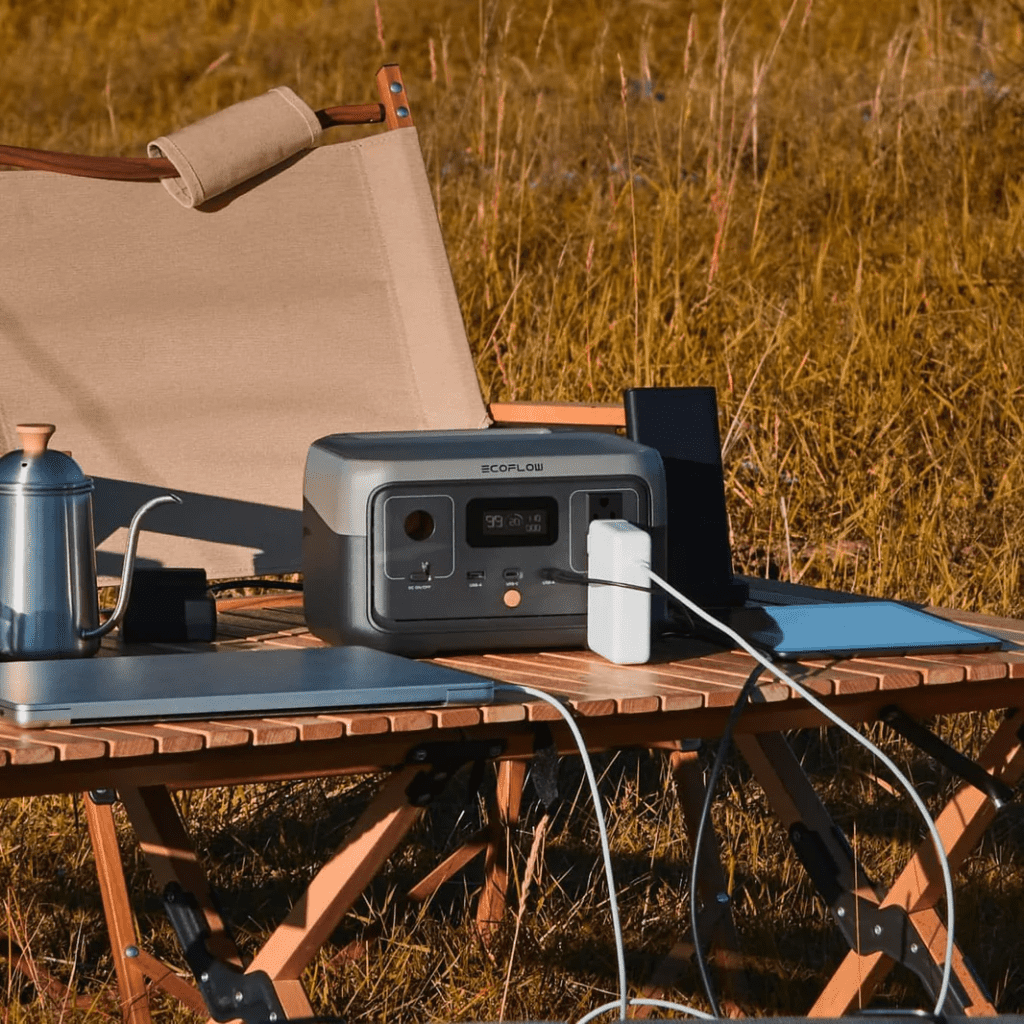 Spring Camping Gear Essentials
Bringing the right equipment with you can ensure you have a comfortable and homey campsite. Spring weather can fluctuate, meaning you must be ready for anything and everything, such as freezing temperatures, high winds, rain, and snow.
For example, wet conditions can transform the terrain into a muddy, slippery mess. Spring showers can make it harder to find dry wood to start a fire and place you at a greater risk of hypothermia.
Fortunately, we've compiled a list of camping gear essentials so you won't forget anything you need.
The list includes campsite essentials, tools and repair items, kitchen equipment, clothing and footwear, and health and hygiene products.
Waterproof tent: Spring is notorious for rain and wind. We recommend purchasing a three or four-season tent designed for extreme weather.
Winter sleeping bags: Even during spring, temperatures can fall to 40 degrees or below. A winter sleeping bag ensures you stay warm, cozy, and safe during chilly nights.
Extra clothing: Always pack layers when camping in the spring. Outer layers should be waterproof or water-resistant. Additionally, pack waterproof boots, wool or thermal socks, and raincoats.
Portable Power station: A reliable power source can elevate your camping experience and make your outdoor adventure safer. A portable power station like the EcoFlow River 2 offers 256Wh of storage and up to 600W of AC electricity output, perfect for charging 99% of consumer electronics. With its compact size and weight of only 7.7 lbs, you can easily carry it in your camping bag — even on a hike.
Solar panels: Portable power stations may not give you enough power to last you during longer camping trips. For extended camping trips, consider adding solar panels. Something like the EcoFlow River 2 Pro + 220W Portable Solar Panel lets you generate clean, renewable energy to power your devices during even extended off-grid excursions.
Starter log: Wood and fire starters let you build a roaring fire fast. Stay warm and enjoy a nice round of s'mores.
Cooking set: Pack a camping stove or electric grill, a cooking pot, frying pans, utensils, knives, and any other cookware you need to enjoy delicious campfire meals.
Toiletries: Bring basic toiletries, like a toothbrush, toothpaste, towels, washcloths, and soaps.
Lanterns and Flashlights: Bring lanterns and flashlights to safely navigate dark paths in the forest or make your way to the restroom at night.
Foam pads: Foam pads add a layer of cushioning under your sleeping bag for s comfortable rest, even on uneven ground. They also help maintain your body's warmth by adding a layer of insulation.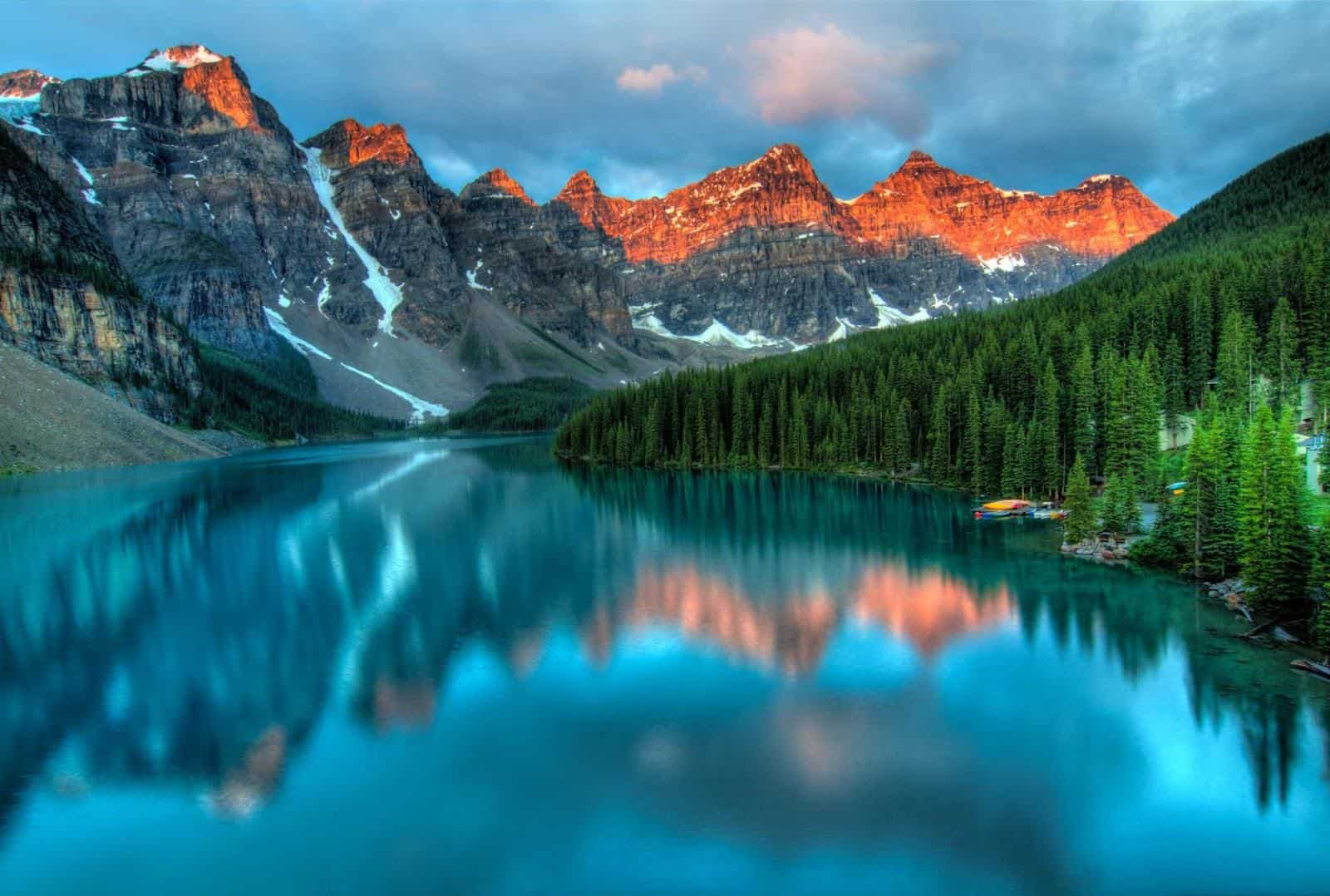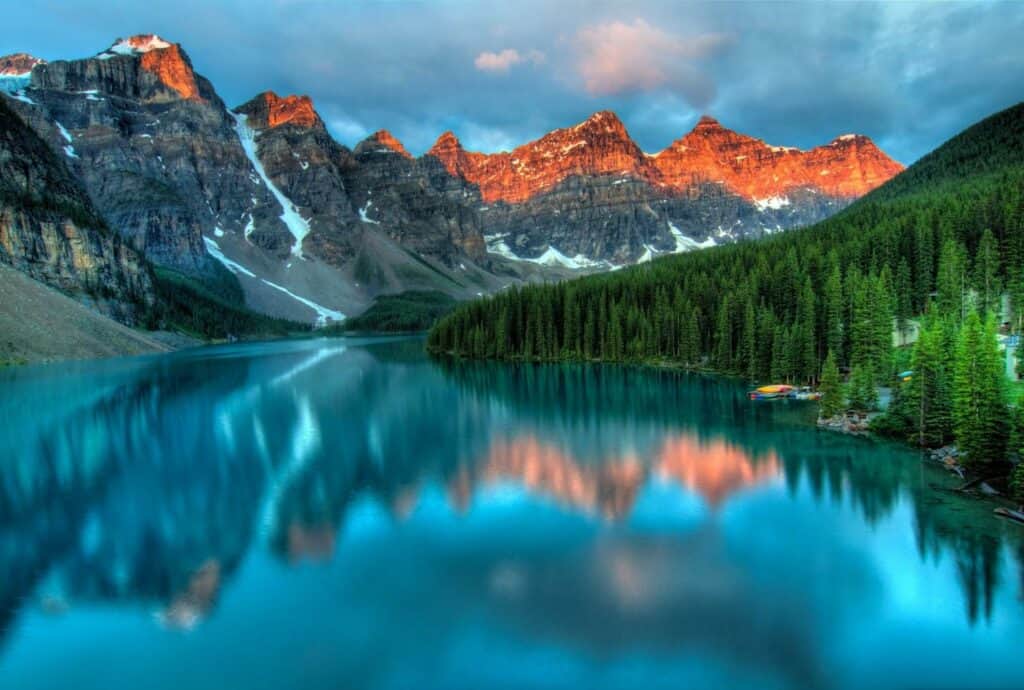 Best Spring Camping Destinations
Researching your camping destinations before heading out is essential. Some well-known sites might not even open until after Memorial Day.
Here are the best spring camping destinations to consider:
1. Canyonlands and Arches National Parks, Utah
Skip the busy crowds of Zion and head north to experience the natural wonders of Canyonlands and Arches National Parks.
The Arches National Park is world-renowned as one of the best places to stargaze. With the park in a remote location, you'll get an incredible view of the night sky and may even be able to photograph the milky way!
You can stay at roadside campgrounds or trek off the beaten path to find extensive backcountry camping sites.
2. Everglades, Biscayne, and Dry Tortugas National Parks, Florida
This campsite is for you if you're into wildlife and water activities. With fewer mosquitos and less rain than the scorching summers, it's a great trip for wildlife spotting and beaches.
You can choose a guided airboat tour to scan the rivers for endangered birds and large reptiles. There's also a backcountry campsite on a raised platform above the warm, where you can listen to the sounds of the park's creatures that come alive at night.
Everglades national park offers plenty of water activities like kayaking, scuba diving, and snorkeling around the dense mangrove clusters and rainbow coral reefs.
3. Yosemite National Park, California
Yosemite National Park is a classic year-round campsite but much less crowded in the spring.
As the ice melts, Yosemite's famous waterfalls will swell to grand proportions, making them even more spectacular than they are during the rest of the year.
In the spring, mule and horse riding season begin, allowing you to experience this national park like a pioneer. Go on rides through various mountain terrain across streams and rivers.
4. Great Smoky Mountains National Park, Tennessee, and North Carolina
Home to over 1500 flowering plants, the Great Smoky Mountains National Park is the perfect spring camp spot. This park awakens with fragrant smells and colors as the warmer temperatures usher in the change of season.
Plenty of trails, from easy to difficult, make it a family-friendly destination. For instance, the Porters Creek Trail is a 7-mile trail with historic buildings along the way to the creek.
5. Enchanted Rock State Park
While camping in the blistering heat of Texas isn't always the best idea, spring offers a cooler experience.
The Enchanted Rock is one of the largest granite rocks in the U.S. Wander into the backcountry, and you'll leave the crowds behind and discover some quiet and remote campsites.
There is also plenty of unique wildlife, such as fox squirrels, rabbits, armadillos, and white-tailed deer.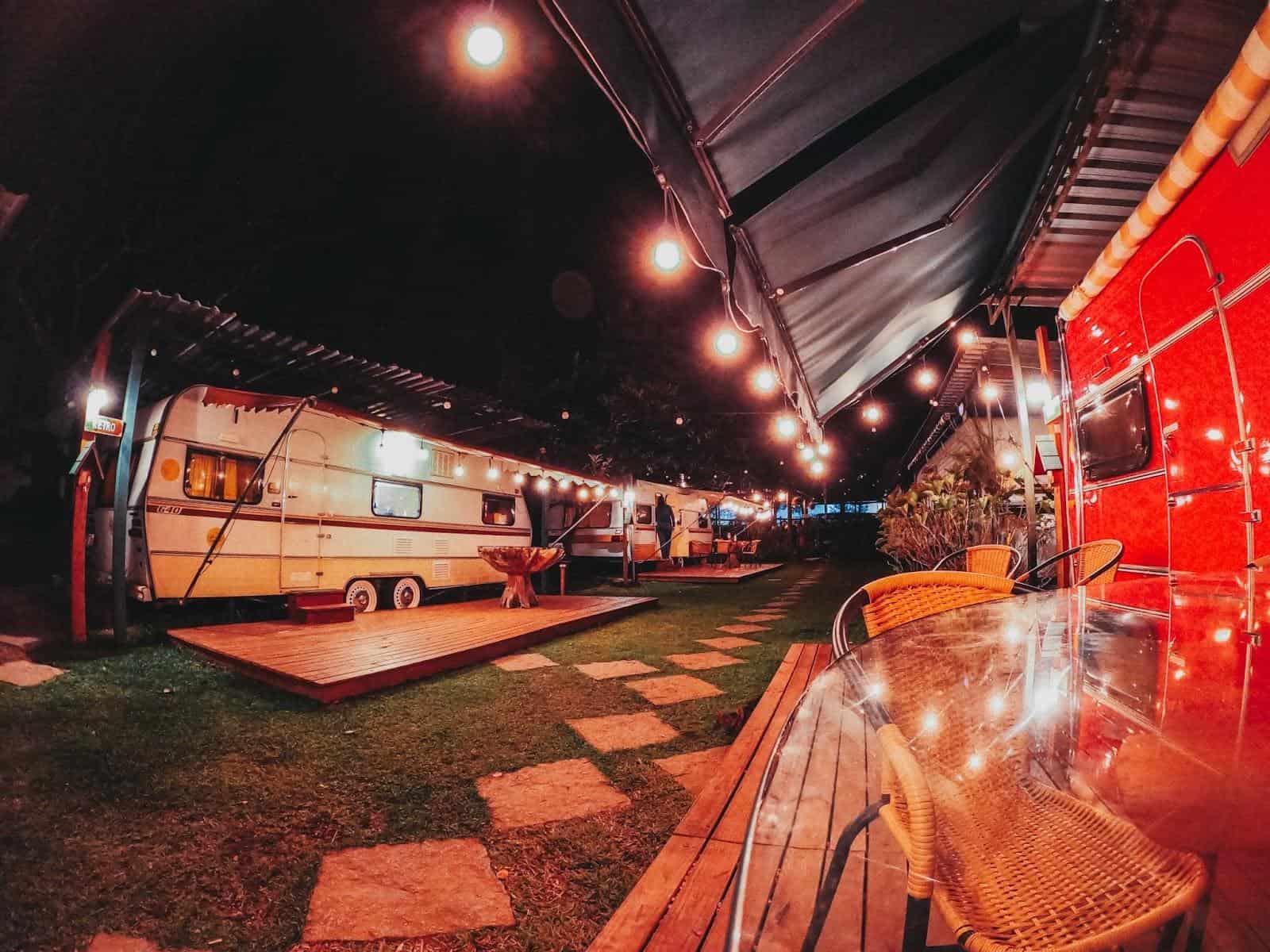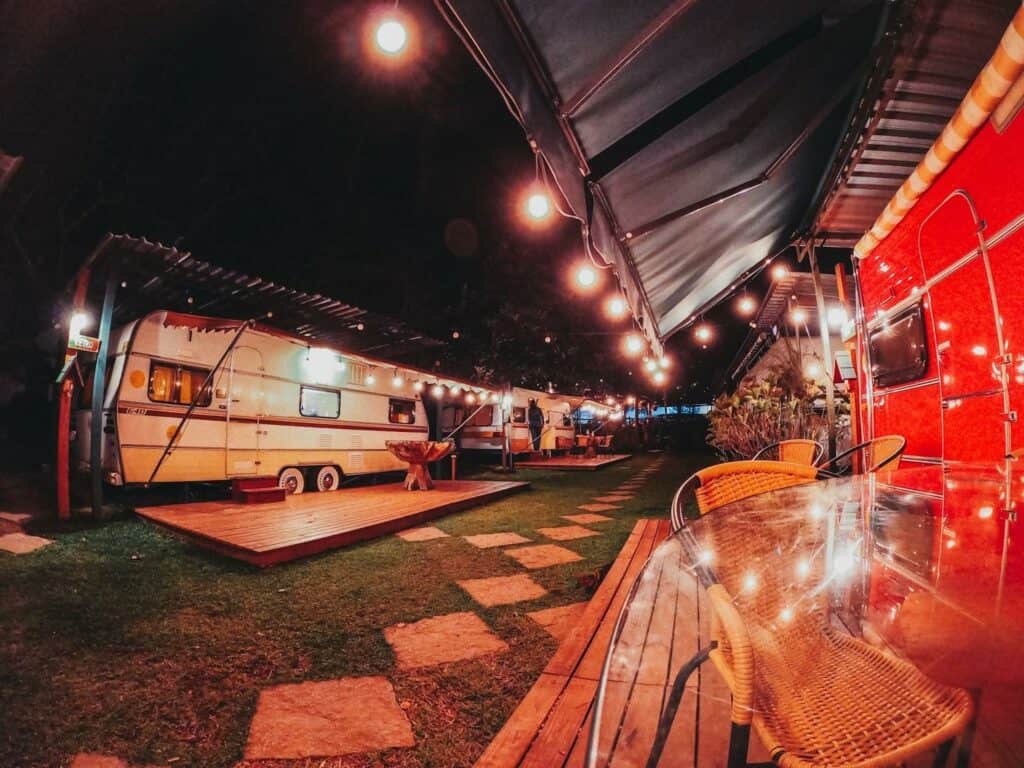 Frequently Asked Questions
Is Spring a Good Time for Camping?
Yes, spring is one of the most beautiful times to start camping. Animals are more active, the trails aren't overcrowded, and wildflowers bloom. You'll find more solitude than in the summer and have fewer mosquitos disturbing your peace. Knowing when to go camping can help you plan ahead. 
Final Thoughts
There's nothing quite like spring camping. The burst of new flowers and lively animals make it the perfect time for exploration and putting the long winter months behind you.
Follow this guide to ensure you have an awesome spring camping trip — and that you're prepared for the challenges that might come your way. With fickle weather, bringing waterproof gear and wearing extra layers for warmth is imperative. A power source like the EcoFlow River 2 Portable Power Station also keeps your essential devices charged off-grid, allowing you to enjoy modern conveniences outdoors.