If you're looking for more information about the EcoFlow DELTA portable power station, or you're experiencing problems with your unit, our support specialists have rounded up the answers to your most popular questions. Keep reading for DELTA specs and troubleshooting fixes.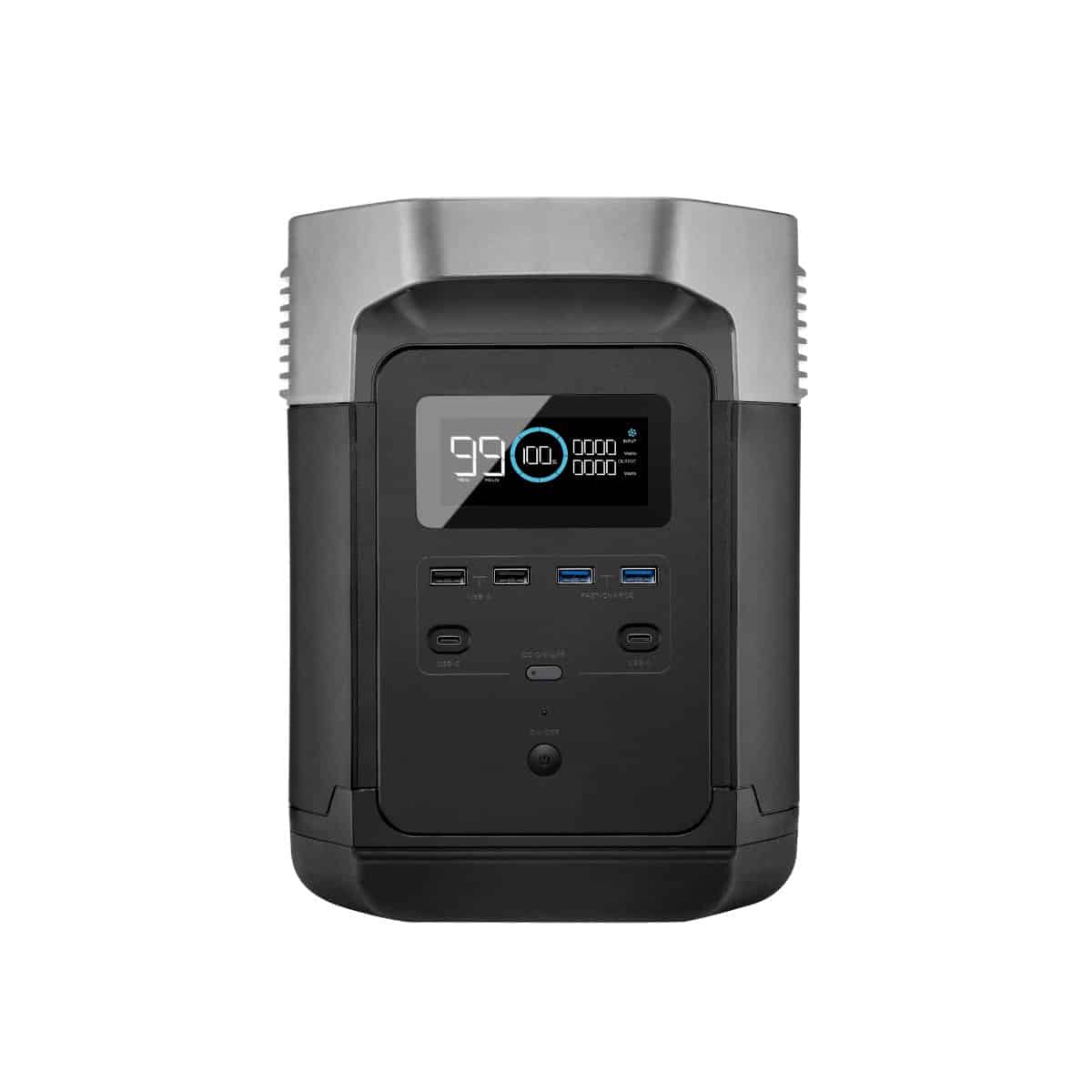 DELTA
| | |
| --- | --- |
| Capacity | 1260Wh |
| Output | 1800W |
| Solar Input | 400W |
General Overview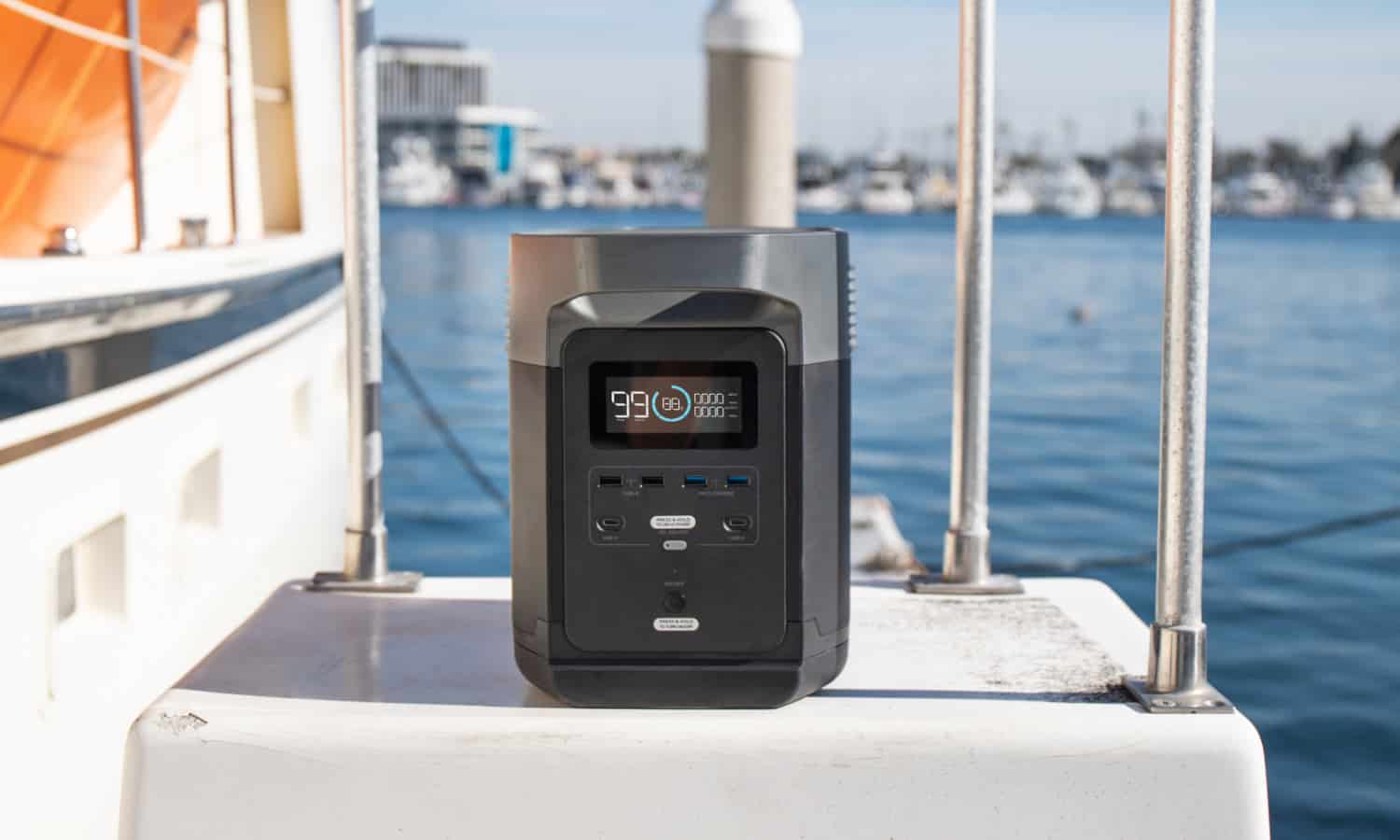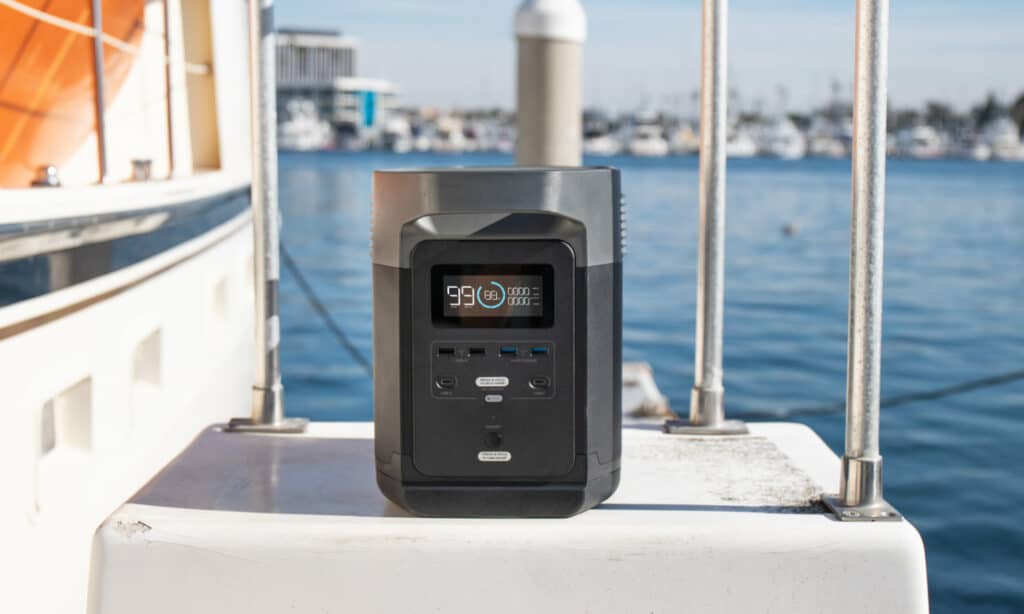 What is the battery capacity of DELTA?
DELTA has a battery capacity of 1260Wh (350,000mAh), but we also have the DELTA (1000), with a lower capacity of 1008Wh (280,000mAh) To expand DELTA's capacity to 2520Wh, you can connect two DELTA units in series.
What is the lifespan of its battery?
Using NCM battery chemistry, DELTA has a lifespan of around 800 cycles before it drops to an 80% capacity.
How can I get the longest lifespan from its battery?
1. Keep it within 20–30°C (68–86°F) and away from water and heat.
2. For safety reasons, do not store DELTA above 45°C (113°F) or below −10°C (−14°F) for extended periods.
3. For long-term storage, discharge the battery to 30% and charge it to 85% every three months (products that have not been charged and discharged for more than 6 months are not covered under the product warranty).
4. If the remaining battery is less than 1% after you finish using the product, please recharge it to 60% before storing it. If the product is left idle for a long time with a severely low battery, this may cause irreversible damage to the battery cell, and the product service life will be shortened.
5. If the product has been idle for too long and the battery is severely low, it will enter a deep sleep protection mode. In such cases, please charge the product before using it again.
How long does DELTA last?
It depends on what you're running. DELTA can power a PC for a little over 2 hours or a Wi-Fi router for up to 36!
Can DELTA power a refrigerator?
Yes! DELTA can run a standard 120W refrigerator for up to 15 hours. With a surge wattage of 3300, DELTA can also deal with a fridge's startup surge.
Does EcoFlow DELTA have Wi-Fi?
No, DELTA doesn't have Wi-Fi or Bluetooth.
How do you use DELTA?
You can check out this tutorial video to see how to use DELTA for the first time:
https://www.youtube.com/watch?v=WVnvqU2W8ZM&t=1s

You can also download the DELTA manual here.
How long is DELTA's warranty?
DELTA's warranty is for 24 months.
What's the difference between EcoFlow DELTA 1000 vs. 1300?
The only difference between DELTA 1000 and 1300 is capacity. While DELTA 1000 has a capacity of 1008Wh, DELTA 1300 is 1260Wh.
What's the difference between EcoFlow DELTA vs. DELTA Max?
There are several differences between DELTA and DELTA Max, including capacity, output, and potential for expansion. You can see a comparison between our DELTA products below: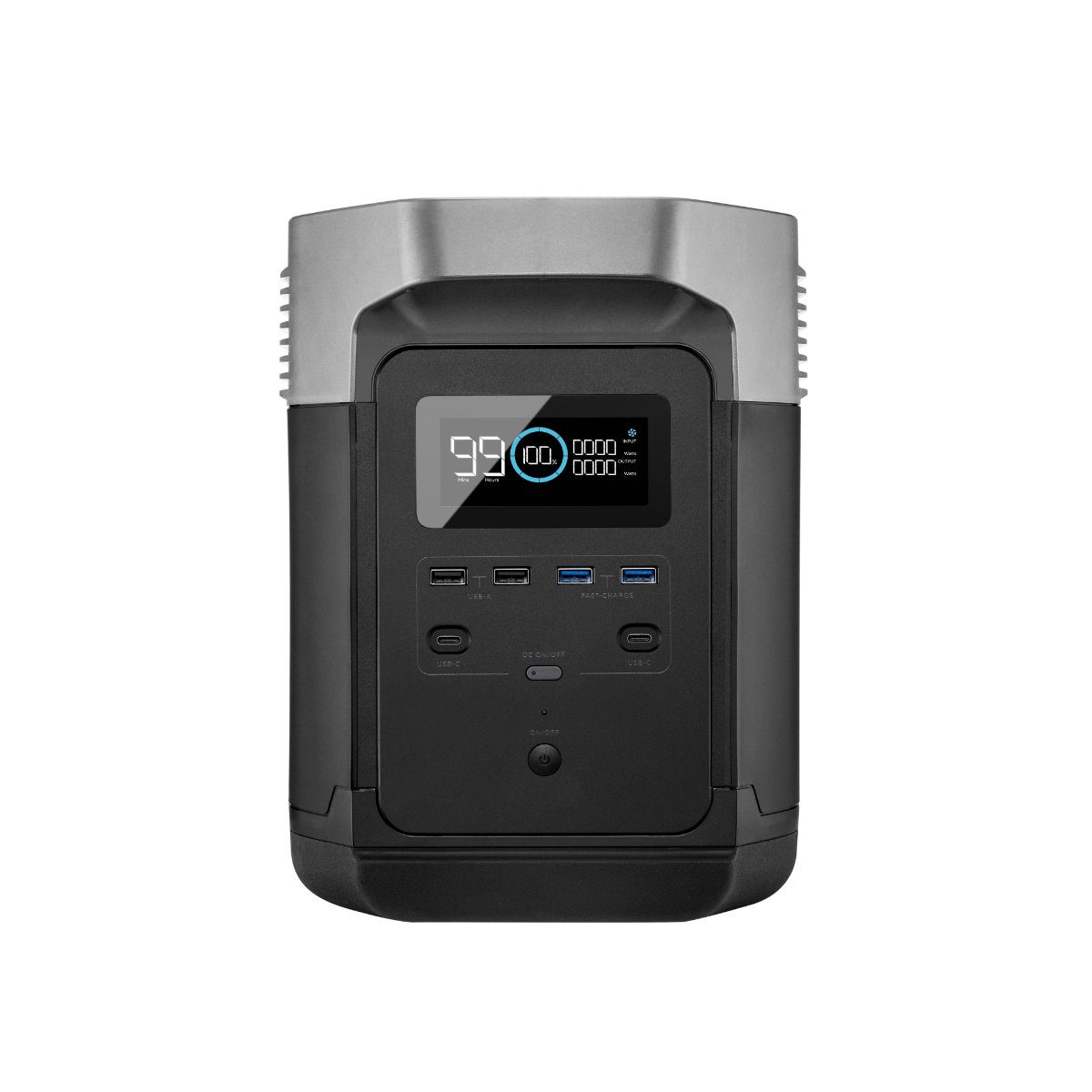 DELTA
Capacity
1260Wh
Expandability
Up to 2520Wh
Output
1800W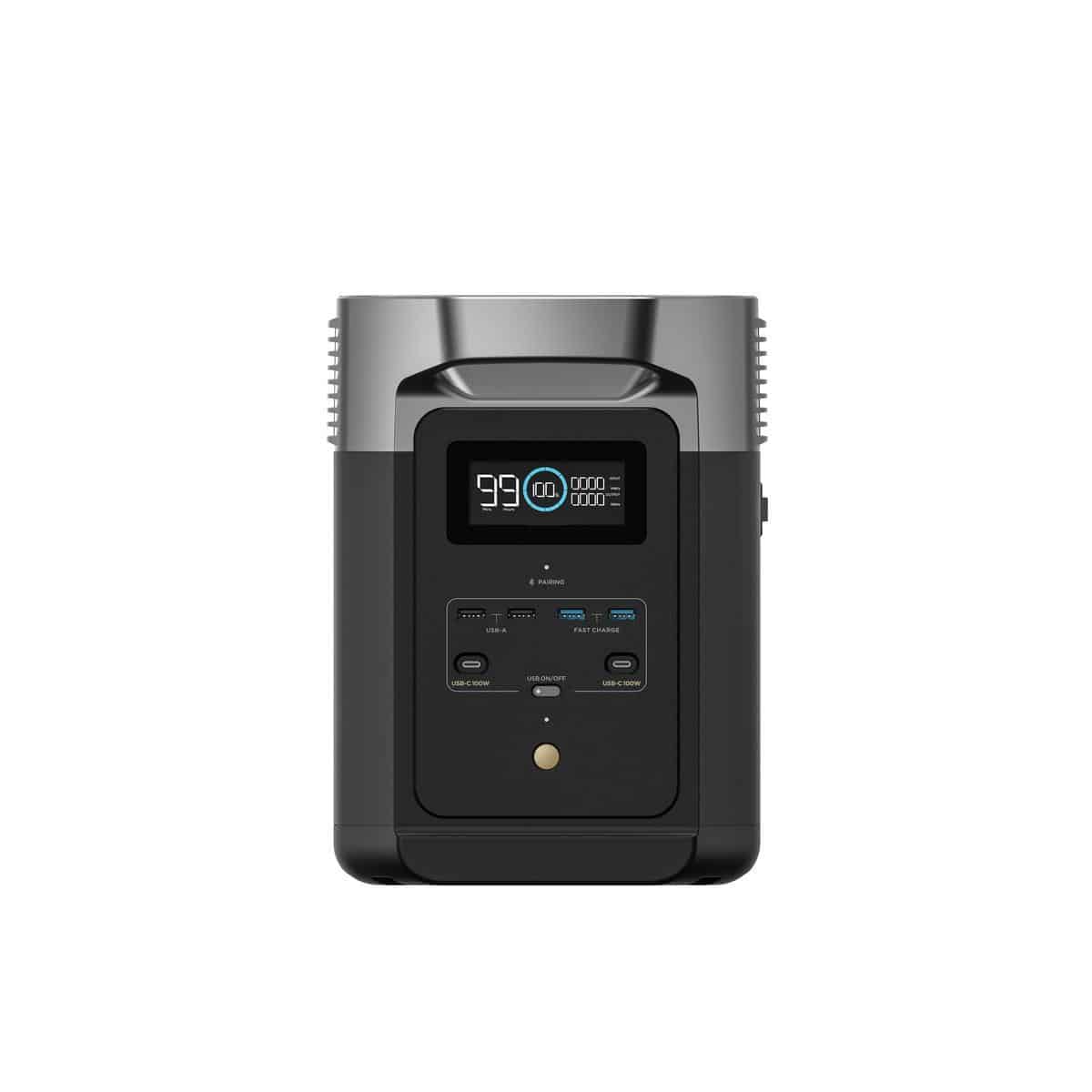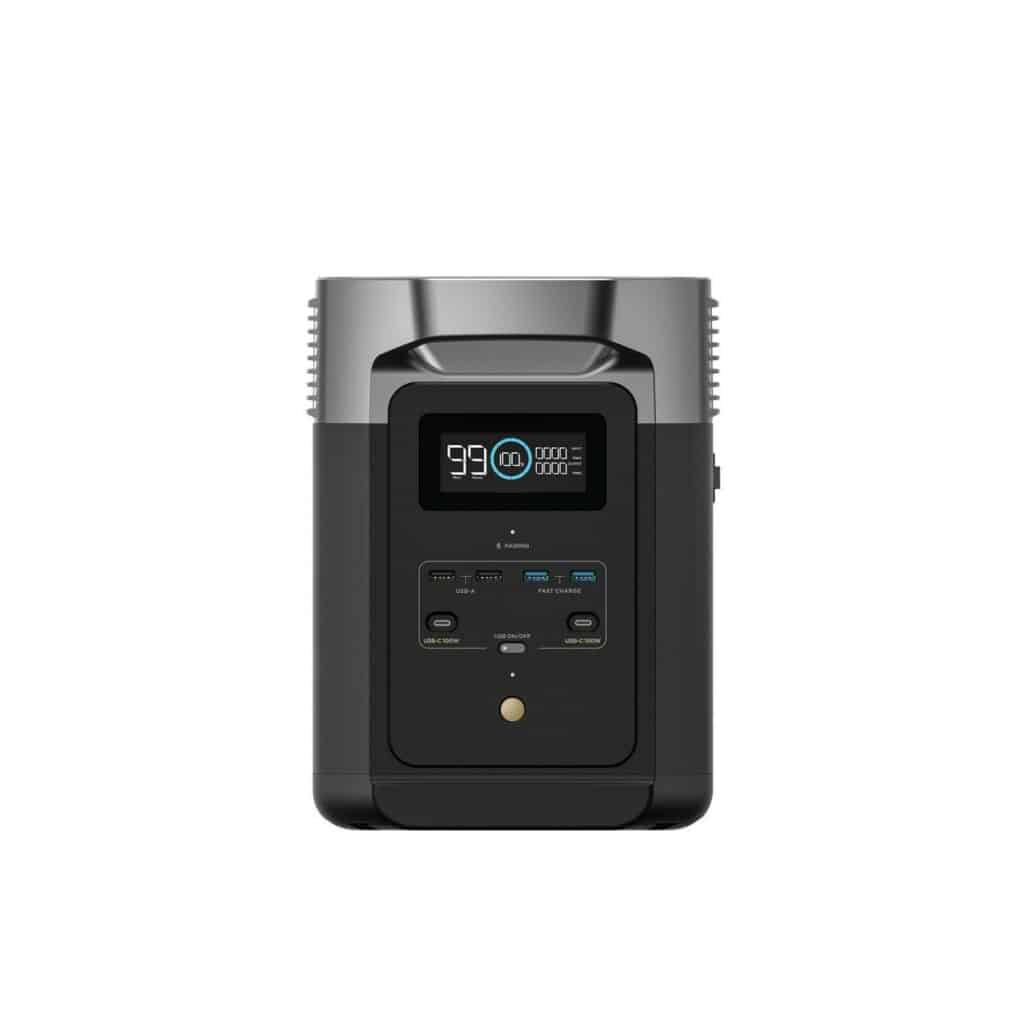 DELTA 2
Capacity 1260Wh
Expandability
Up to 3040Wh
Output
2200W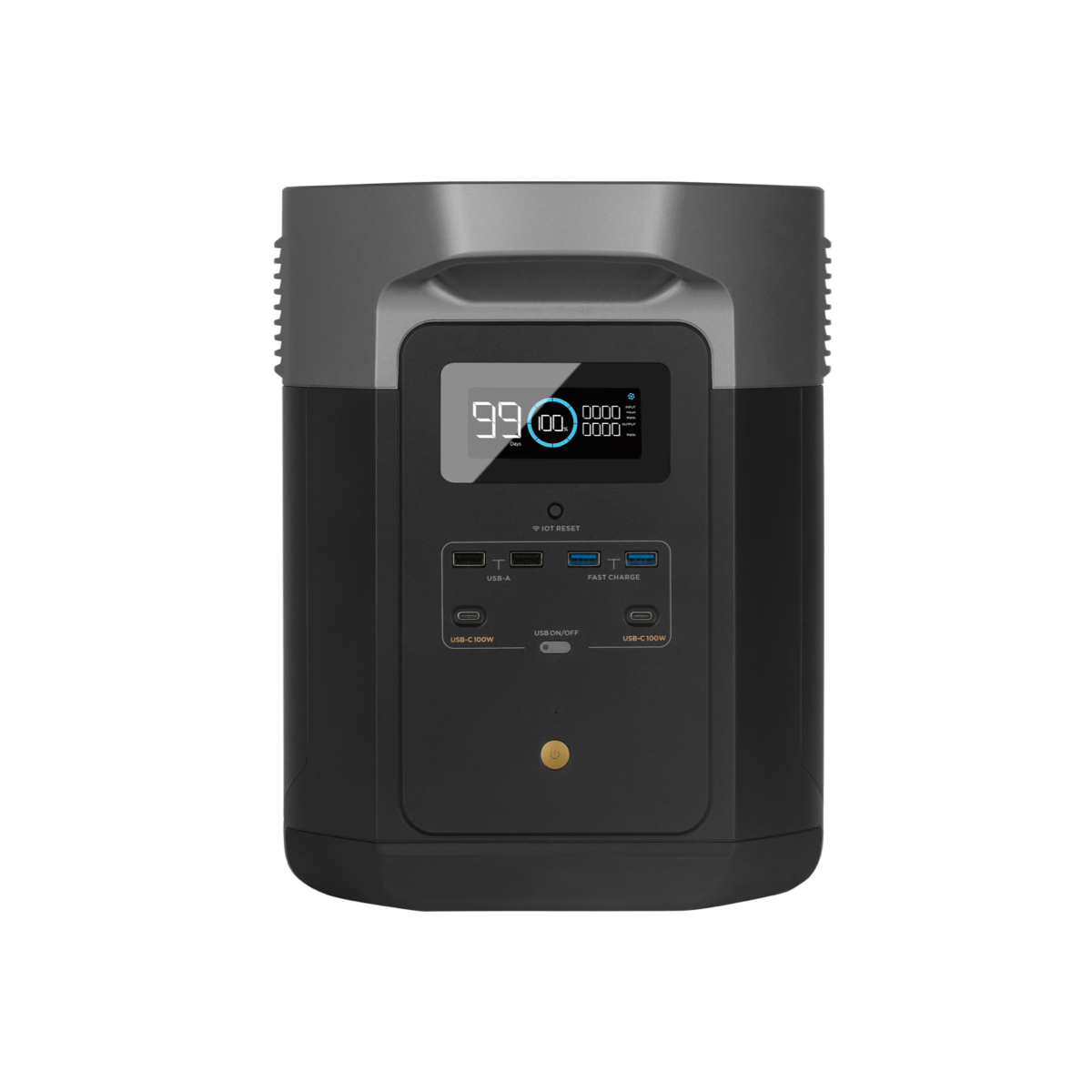 DELTA Max
Capacity 2016Wh
Expandability
Up to 6048Wh
Output
3400W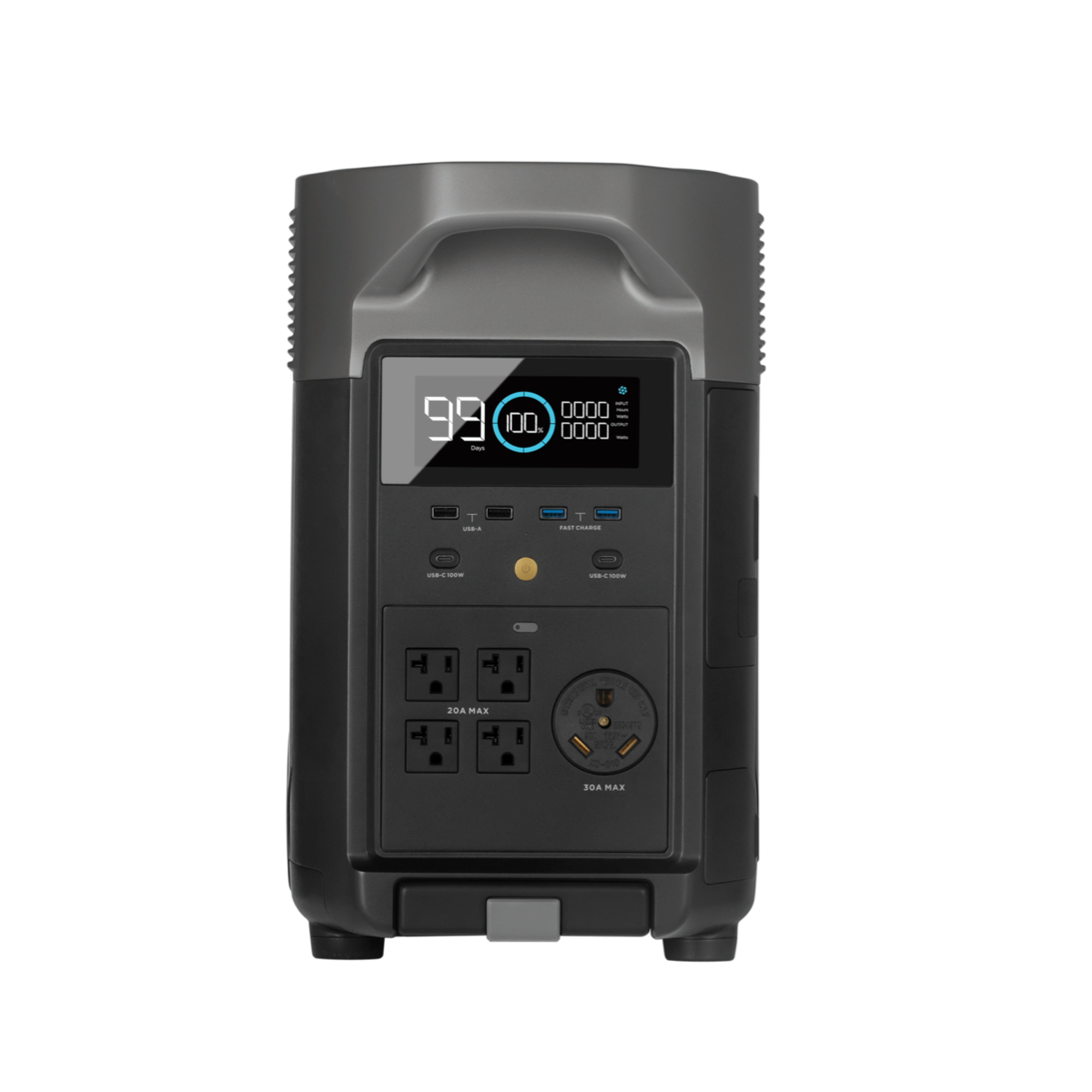 DELTA Pro
Capacity 3600Wh
Expandability
Up to 25kWh
Output
3600W
If you're uncertain about how to select the best Delta portable power station for your needs, I recommend watching this video for assistance.
Charging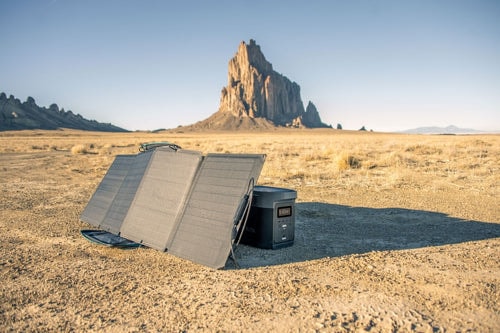 What are all the ways to charge DELTA?
You can charge it from a wall outlet, car outlet, and solar panel. From an AC outlet, you can use 1200W to fully charge in only 1.6 hours. Using a car charging outlet will take approximately 13.5 hours to charge, while 400W solar input can top up DELTA in as fast as 3.5 hours (2×220W Solar Panels / 4×110W Solar Panels, two series, two parallel).
Can I charge DELTA with a gas generator?
Yes, you can also charge an EcoFlow DELTA with a gas generator that provides AC power that is 100V-120V (50Hz/60Hz) and at least 1500W.
Can I use DELTA while it's charging?
Yes, DELTA can run your devices when connected to an AC input, car outlet, or solar panel. However, bear in mind that powering appliances will slow down the recharging. If you have two DELTAs connected, you can not charge the main unit.
Can I charge DELTA with a third-party solar panel?
Yes, DELTA has a universal solar charging port, which makes it compatible with most solar panels that are 10–65V and DC 10A (max). We recommend using solar panels that have a combined wattage of around 400.
How do I complete an input overload reset?
When the AC input current remains higher than 20A, the X-Stream charging input port will initiate a self-protection function, and the Overload Protection Switch will automatically pop up. After confirming that there is no product failure, you can press the Overload Protection Switch to resume charging.
Output
What devices can DELTA power?
Basically, DELTA can power anything that's up to 1800W, and that doesn't peak above 3300W*. That covers around 90% of essential household devices. DELTA also includes a surge wattage of 3300W, that caters for the startup surge of appliances such as fridges, hairdryers, and air conditioners. Run up to 13 devices at once, as long as they don't cumulatively exceed 1800W.


Here are some of the appliances you can run using DELTA:
Home Backup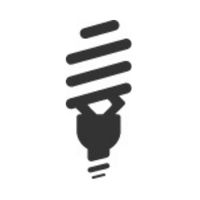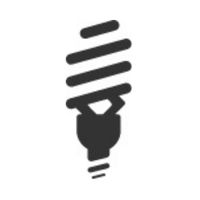 Light
10W
36+ hrs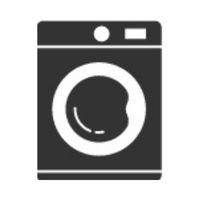 Washer
500-1000W
2+ hrs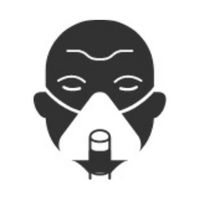 CPAP
40W
18-22 hrs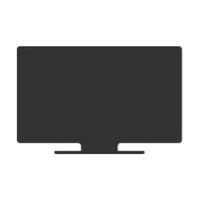 TV
110W
9-18 hrs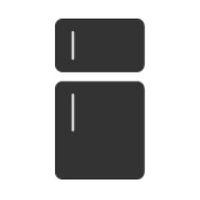 Fridge
150W
7-10 hrs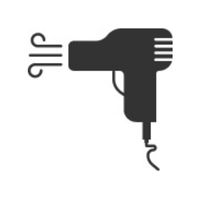 Hair Dryer
1600W
0.6-3.3 hrs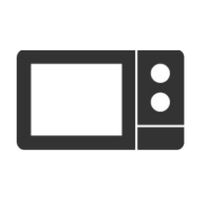 Microwave
1000W
1-1.8 hrs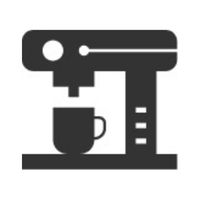 Coffee Maker
600W
60 Cups
Off-grid Life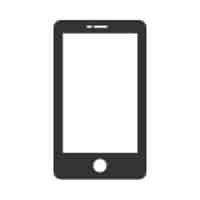 Phone
3Ah
100+ X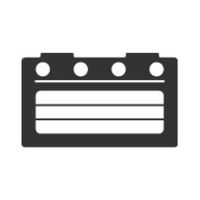 Grill
1650W
0.6-1.2 hrs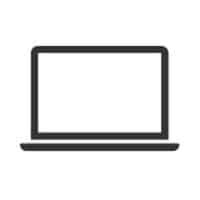 Laptop
60W
16+ hrs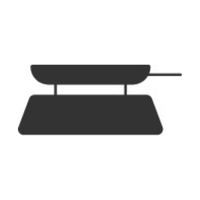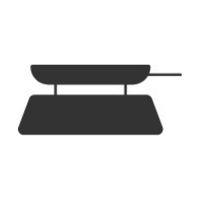 Frying Pan
1500W
0.7-1.2 hrs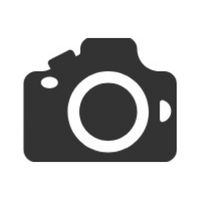 Camera
18Wh
63+ X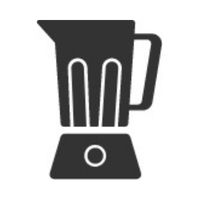 Blender
400W
2.5+ hrs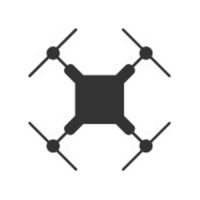 Drone
60Wh
16+ X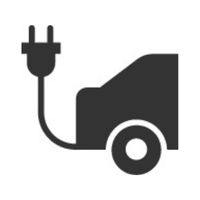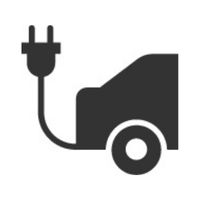 Car
1800W
5-7 Km
Can I use all of the outlets at once?
Yes, as long as the combined output of what you're charging doesn't exceed 1800W*. We recommend testing your devices one at a time to see if they're compatible with DELTA.
What should I do when DELTA won't charge anything?
1. If you're trying to power something through DC or AC charging, check that the ON/OFF buttons for AC and DC are on.
2. If a device is drawing less than 1 watt from DELTA, it won't show up on the LCD screen even though power is going to it.
3. If there is an overload protection indicator on the LCD screen, it means one or more things are trying to pull more than 1800W (or 3300W during a surge)*.
*The 4-outlet version of DELTA has 11 outlets and output of 1600W (3100W surge).
What should I do if I see an 'Overload' icon flashing on DELTA's screen?
DELTA may be experiencing AC output overload.
1. First, check to see if the connected device meets the unit's power range.
2. In EPS mode, DELTA supports a maximum of 1400W. Confirm whether the electrical equipment is within this range.
3. The power of the electrical equipment is too large, causing it to fail to operate.
What should I do if I see the 'USB' and 'Overload' icons flashing on DELTA's screen?
DELTA may be experiencing DC output overload.
1. The output of the DC/car charger is overloaded. Check that the rated current of the device is under 8A. If the current is too high, it will cause overload, and the car charger may overheat.
2. The output of the DC-USB-Type C is overloaded. Confirm whether the electrical equipment is within the current limit of the outlet.
Troubleshooting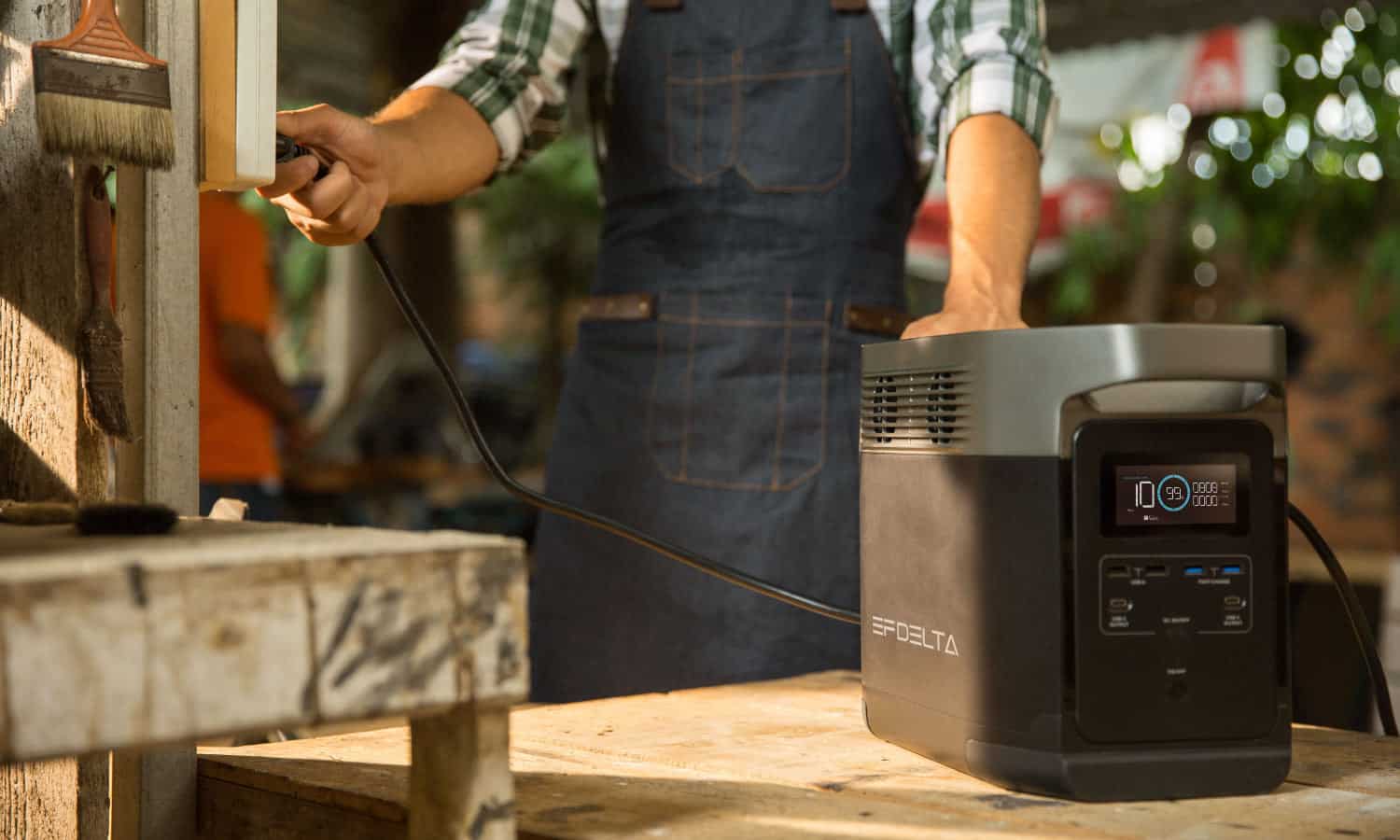 Why doesn't my DELTA charge to 100%?
You can do an SoC (state of charge) calibration by fully discharging and recharging the battery three times.
If your unit is several years old, you may have reached 800 cycles, whereby the capacity is reduced to 80% and will not recharge to 100%.
What should I do when DELTA can't charge from my car outlet?
1. Make sure your vehicle's engine is on when trying to charge DELTA.
2. If other devices with a car outlet plug don't work, it could be a problem with your car outlet.
3. If a solar panel or a third-party XT60 cable can charge DELTA, it could be your XT60 charging cable.
Can I use DELTA as an uninterrupted power source (UPS)?
No, but it can be used as an emergency power source (EPS). Here's the difference.
When your DELTA is plugged into the wall, anything plugged into it gets power from the grid, not its battery. If power from the grid stops, DELTA automatically switches to its battery supply mode within 30 milliseconds. That means anything connected will not have power for 30 milliseconds, which may mean desktop computers and data servers turn off. UPS is not necessary for most devices, but you'll have to determine this for yourself.
Can I leave DELTA plugged in all the time?
Since DELTA can be used as an EPS, it is possible to leave DELTA plugged in at all times.
When you connect DELTA's AC Input Port to grid power using an AC charging cable, you can power electrical devices via the AC Output Sockets (AC power will come from the grid and not the power station in this situation). In case of a sudden blackout, the product can automatically switch to battery-powered supply mode within 30ms.
Why are the icons on the LCD screen dim?
Place DELTA on a hard surface.
Why does DELTA power off automatically?
1. The battery may have died.
2. DELTA will automatically turn off if the AC and DC power buttons are turned off, and there is no input or output power for 30 minutes.
What should I do if DELTA won't turn on?
1. DELTA might not have enough battery. Try charging it and restarting it.
2. If DELTA's battery dropped to 0%, you might see an overheating protection icon on the LCD screen. Wait for the unit to cool before recharging it.
3. If there is no response after you short press or long press (3 seconds), the Main Power Button, then contact our customer service team.
Can I link the EcoFlow Smart Extra Battery with DELTA?
No, but you can connect up to 2 DELTA units for twice the battery life.
How do I connect two DELTA units together?
1. Fully charge both DELTAs.
2. Make sure they're disconnected from the wall when being used.
3. Plug one DELTA into the other's AC wall outlet.
DELTA Tutorial
You can watch the DELTA tutorial below:
We hope these FAQs answered your question. If you have anything else you'd like to know, give us a shout at EcoFlow Support or leave us a question in the comments below!