Summer is just around the corner, and with the warm weather comes the opportunity to enjoy the great outdoors. Whether you prefer relaxing at the beach, hosting a BBQ in your backyard, or trying a new outdoor activity, there are countless ways to make the most of the season. Here are five fun summer ideas to get you started:
Go on a camping trip:
Camping is one of the most soul-refreshing outdoor adventures. Moreover, it's also my favorite, and that's why it is the first of the five fun summer ideas I am going to share in this article. There's nothing quite like spending a night under the stars, and camping is a great way to disconnect from the hustle and bustle of everyday life. You can set up camp in a state park, national forest, or even your backyard. Just don't forget to bring along some essentials, like a tent, a sleeping bag, a portable power station and a portable air conditioner. Speaking of which, the WAVE 2 portable air conditioner is a great option for keeping cool on hot summer nights, with its fast cooling and heating times, compact size, and long battery life.
Hit the open road and explore new destinations with a classic summer road trip. You can plan a route that takes you through scenic routes and interesting landmarks, or simply follow your instincts and see where the journey takes you. Additionally, the GLACIER portable fridge freezer is the perfect companion for road trips, allowing you to keep your food and drinks cold and fresh no matter where you go. With its integrated ice maker and dual-zone temperature control, you can also enjoy refreshing, ice-cold drinks on the go.
Try a new outdoor activity:
Summer is the perfect time to try new outdoor activities and enjoy the beautiful weather. Whether you're a RAD dad looking to bond with your kids or just someone who loves the great outdoors, there's something for everyone. From hiking and camping to water sports and extreme adventures, the possibilities are endless. So why not challenge yourself and make this summer one to remember? You might just discover a new hobby or passion that brings you closer to your family and nature. And who knows, you might even become the ultimate rad dad, inspiring your kids to live life fully and embrace the great outdoors.
Here are some ideas to get you started:
Hiking:
Hiking is a great way to explore nature and get some exercise at the same time. Find a nearby trail and plan a day hike with friends or family. Don't forget to bring plenty of water, snacks, and sunscreen!
Kayaking:
Kayaking is a fun and peaceful way to explore the water and get some fresh air. Rent a kayak or bring your own and spend the day paddling around a lake or river.
Biking:
Biking is a fun and eco-friendly way to explore your surroundings. Whether you prefer mountain biking or road cycling, there are plenty of beautiful trails and routes to discover.
Trying a new outdoor activity can be a great way to get out of your comfort zone, learn something new, and make some unforgettable memories. And with the right gear and preparation, you can stay safe and comfortable while enjoying all that nature has to offer.
Host a BBQ (a step-by-step guide to hosting an epic BBQ party):
Hosting a BBQ is a classic summer activity that is perfect for spending quality time with friends and family. There's nothing like the smell of grilled food and the sound of laughter to make a summer day perfect. It's another personal favorite of mine out of the five fun summer ideas.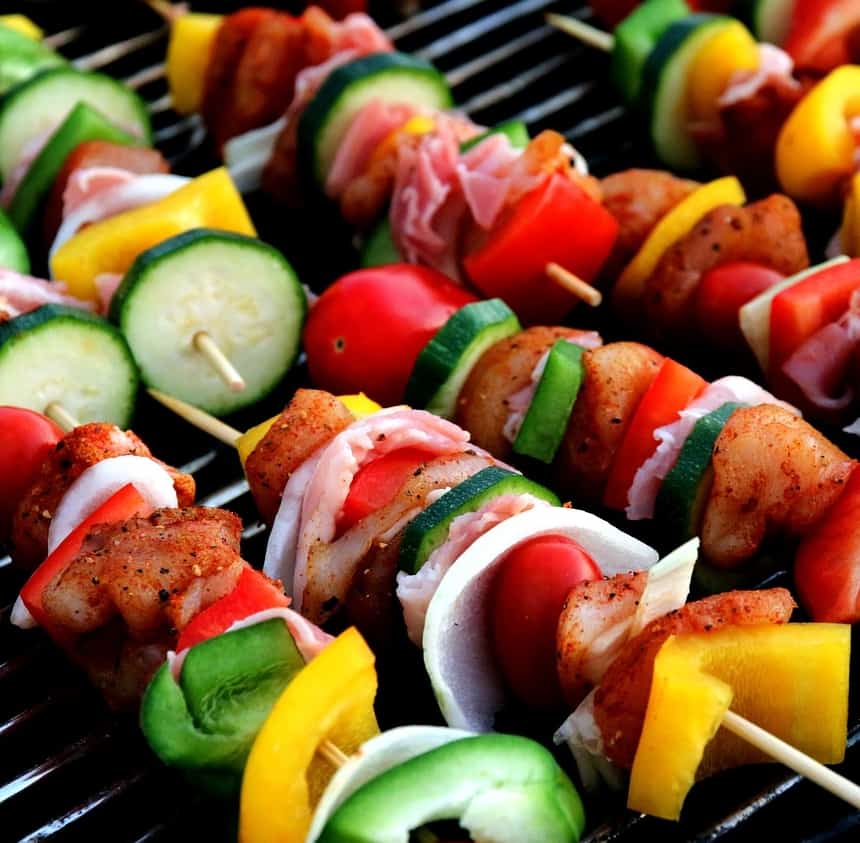 First,
Decide on a date and time that work for everyone you want to invite. Choose a location that is convenient for your guests and has enough space for everyone to relax and enjoy themselves. You can host a BBQ in your backyard, at a local park, or even at the beach.
Next,
Make a list of the foods and drinks you want to serve. Classic BBQ fare includes hamburgers, hot dogs, chicken, and ribs, but don't be afraid to mix it up with some vegetarian options or international cuisine. You can even ask your guests to bring a dish or a drink to share.
Last but not least,
To make your BBQ stand out, consider adding some fun activities. You can set up lawn games like cornhole, horseshoes, or frisbee, or even rent a bounce house or a water slide for the kids (and adults!) to enjoy.
Now, let's talk about how to make your BBQ party even better. With the WAVE 2 portable air conditioner, you can keep your guests cool and comfortable even on the hottest days. It's powerful and compact, so you can easily move it from one location to another, and it doesn't require any complicated setup. Your guests will appreciate being able to escape the heat and enjoy their food and drinks in a comfortable environment.
And don't forget about the BLADE robotic lawn mower. With BLADE, you can have a perfectly manicured lawn without spending hours pushing a mower around. You'll have more time to prepare for your BBQ, plus your guests will be impressed by how well-kept your lawn looks!
Just because you've been a great reader, I want to reward you with something special! How about trying out one of my all-time favorite BBQ chicken recipes? This finger-licking good recipe is guaranteed to impress your guests. Enjoy!
Nothing says summer like a day spent lounging on the beach, soaking up the sun, feeling the cool breeze of the ocean, and spending the night under the stars. If you're lucky enough to live near a beach, or you're planning a trip to the coast this summer, then you simply must plan a beach day. And for those who want to level up their beach adventure, beach camping is a perfect choice. Set up your tent, listen to the sound of crashing waves, and wake up to a beautiful sunrise. Beach camping is an amazing way to enjoy the beach, disconnect from technology, and experience nature at its finest.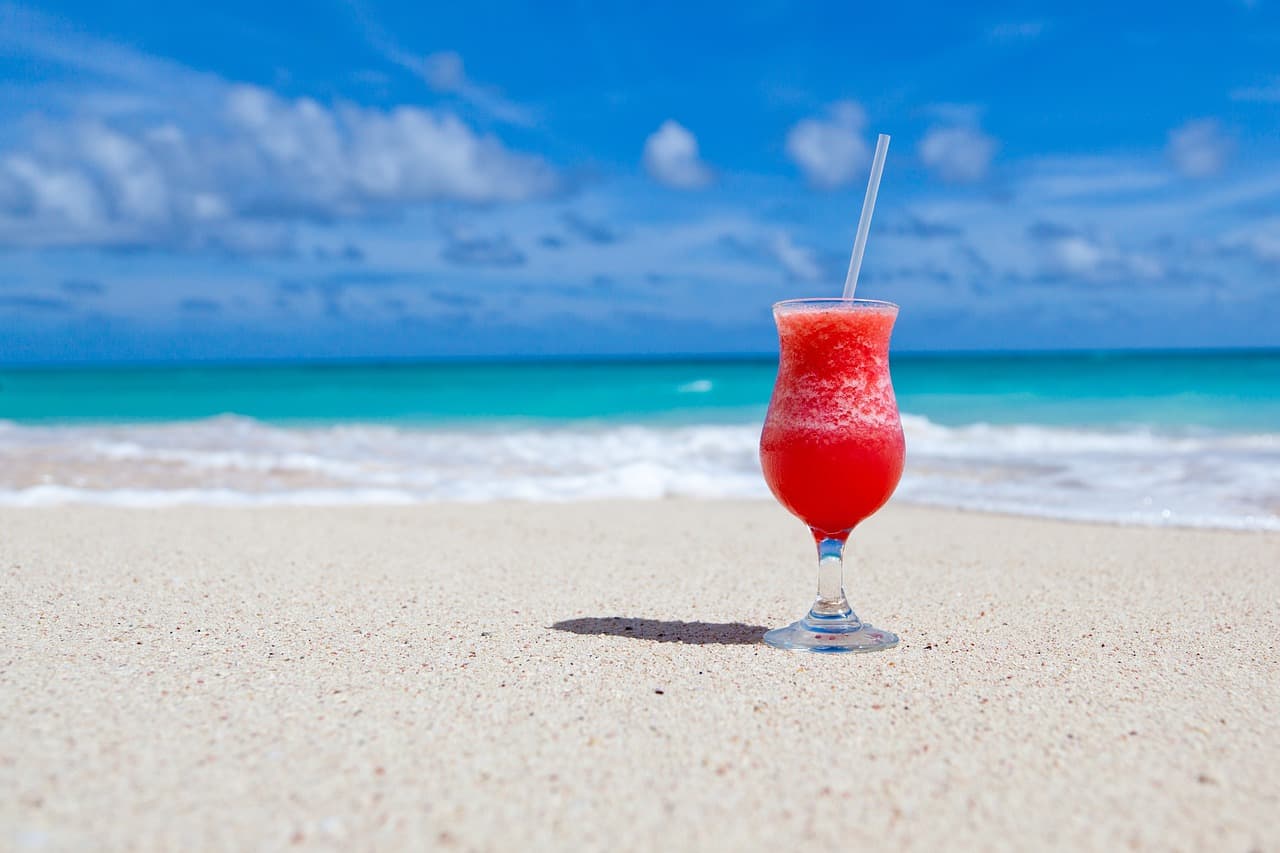 Here are some tips to help you plan the perfect beach day:
Pack smart:
Before you head out, make sure you pack all the essentials. Sunscreen, sunglasses, towels, hats, and beach chairs are just a few of the things you'll need. But remember to bring a cooler or a portable fridge packed with drinks and snacks to keep you refreshed and energized throughout the day.
Choose the right beach:
Not all beaches are created equal, so choose the right one for your needs. Some beaches are great for surfing, while others are more family-friendly. And if you're looking for a secluded spot to relax, you may want to opt for a lesser-known beach.
Here's a list of the top 15 beaches in the US for camping: The 15 Best Beach Camping Spots in the US.
Have fun with water activities:
Whether it's swimming, kayaking, or just splashing around in the waves, water activities are a must for any beach day. And if you want to take it up a notch, you can even rent a jet ski or go parasailing!
End the day with a beach bonfire:
There's no better way to end a perfect beach day than with a beach bonfire. Roast some marshmallows, tell stories, and enjoy the company of friends and family as the sun sets and the stars come out.
And for those who are worried about the heat and humidity, WAVE 2, our portable air conditioner, can be a lifesaver on a hot day at the beach. It can quickly cool you down and create a comfortable atmosphere, making your beach day even more enjoyable.
With these tips and WAVE 2 by your side, you're sure to have a beach day that you'll never forget. So grab your sunscreen, pack your bags, and head to the beach for some fun in the sun!
Conclusion:
In conclusion, there are countless ways to make the most of the summer season, from camping and road trips to outdoor activities and backyard BBQs. And with the help of some smart and portable products like the WAVE 2, GLACIER, and BLADE, you can take your summer adventures to the next level. I hope you enjoyed reading what I think are five fun summer ideas. Now get out there and enjoy all that summer has to offer!