We can harness free, renewable solar energy to power everything from our homes to businesses. As we move away from fossil fuels completely, we're looking to clean or low-carbon energy sources as an alternative. Some of the electricity that arrives at your home may already come from a solar or wind farm, and since there are plenty of benefits to solar panels, you might consider having your own at home.
Below are the main reasons why you should invest in solar panels for your home, and so we're not completely biased, we've added a few negatives too.
Advantages and Disadvantages of Solar Panels
Better for the environment.
Solar panels can directly impact reducing greenhouse gasses and our reliance on fossil fuels to power our homes and businesses. One of the significant benefits of solar panels to the environment is that they cause much less damage. As well as producing clean energy, solar power doesn't pollute or use copious amounts of water like nuclear or hydropower. Collecting solar energy is virtually silent, making it ideal for urban areas or the wilderness.
Reduce your energy bills.
As electricity prices continue to rise this year, many homeowners are looking for ways to reduce their power bills. While you can swap out lightbulbs for energy-efficient LEDs and turn down the temperature of your fridge, collecting your own power using solar panels can help cut your energy bill over time.
You may not be able to eliminate conventional electricity altogether with your solar panels, but you can still use solar modules during the day to collect and store electricity in batteries. When you hit peak energy hours, usually around 3-9 pm, you can switch to your stored energy instead of drawing from the grid.
Access solar energy anytime, anywhere.
As long as there's sun, you can collect solar energy. Since it doesn't need another resource to work, it can be used in remote locations that lack access to a power grid. Unlike wind energy which requires open space and plenty of wind, solar panels even collect power on a cloudy day. With portable solar panels, it's even easier to take renewable energy wherever you go, so you're not forced just to keep them at home.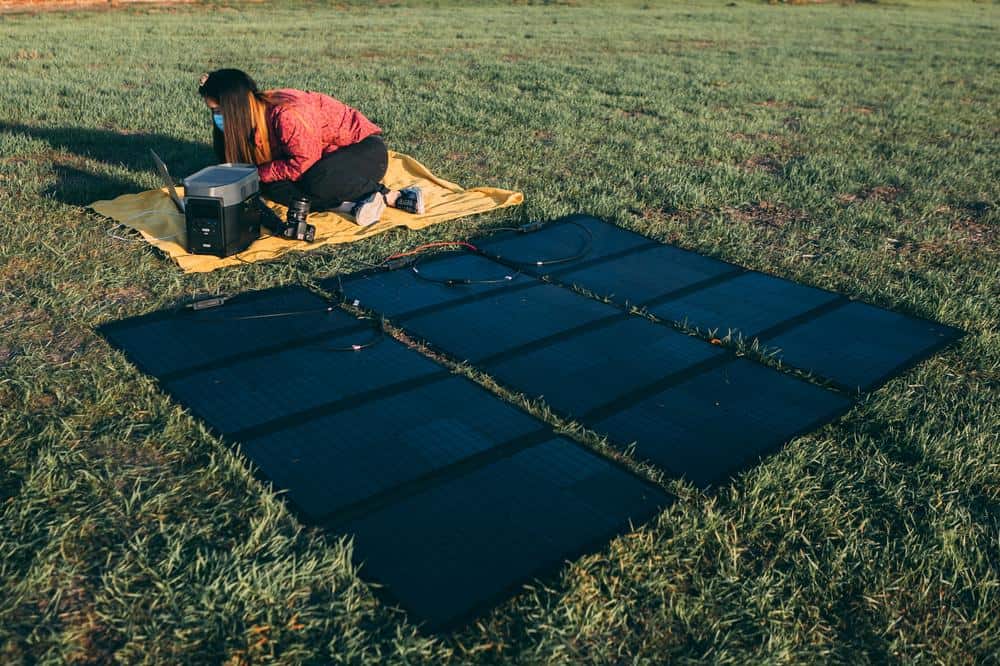 A shorter journey loses less electricity.
When power travels hundreds or thousands of kilometres across a country or province, it can lose some of its energy. In the US, for example, this number is around 5%, while it is closer to 30% in India. 5% sounds like a small amount, but that's the same amount of energy Americans use to dry their clothes every year.
Reducing the transmission and distribution length as well as introducing superconducting materials would help with this loss, but you can also help by having your own solar panels.
Increases your home power security.
Having a solar-powered backup at home means that you're already prepared if a power outage occurs. With blackouts on the rise due to natural disasters and an aging power grid, one of the benefits of solar panels is that you can collect energy even during a blackout.
Creates jobs.
The increasing use of solar power and solar farms worldwide has led to more jobs in renewable energy. In 2020, there were over 4 million jobs in the solar PV sector, with 4 out of every ten jobs in China being renewable energy jobs, with Brazil, India, the USA, and the EU coming in a close second.
The number of renewable energy jobs in Canada is expected to grow by almost 50% by 2030.
Qualify for Federal and Provincial Clean Energy Grants
Homeowners can qualify for up to $5000 in federal funding under the Canada Greener Homes Grant Program for outfitting their primary residence with renewable power sources like solar.
Depending on where you live, you may also qualify for provincial and municipal clean energy incentives.
Start saving straight away.
Once installed or set up, solar panels begin collecting free solar energy so you can start making savings immediately. The average monthly utility bill in Canada is about $450, with over half of that going on electricity and gas. With the right combination of solar panels and batteries, you can almost immediately offset this chunk of change.
Low maintenance.
One of the genius things about solar panels is that they need very little upkeep. Most of the time, panels are on an angle and get a regular clean anytime it rains. Even if you live in a dry area, getting panels professionally cleaned will only set you back around $150. Of course, with portable solar panels, you can avoid this charge entirely by doing it yourself.
Freedom from the grid.
One of the benefits of solar panels at home is that you can capture your own power and store energy using portable power stations to power your entire home. Since portable power stations don't restrict you to one kind of charging method, you don't have to solely rely on solar energy if you're in a jam. While all our DELTA batteries can be recharged using solar, the grid, and a 12v car charger, EcoFlow DELTA Max and Pro can also be recharged using the Smart Generator. What's more, DELTA Pro is one of the only portable power stations that can charge at an electric vehicle charging station.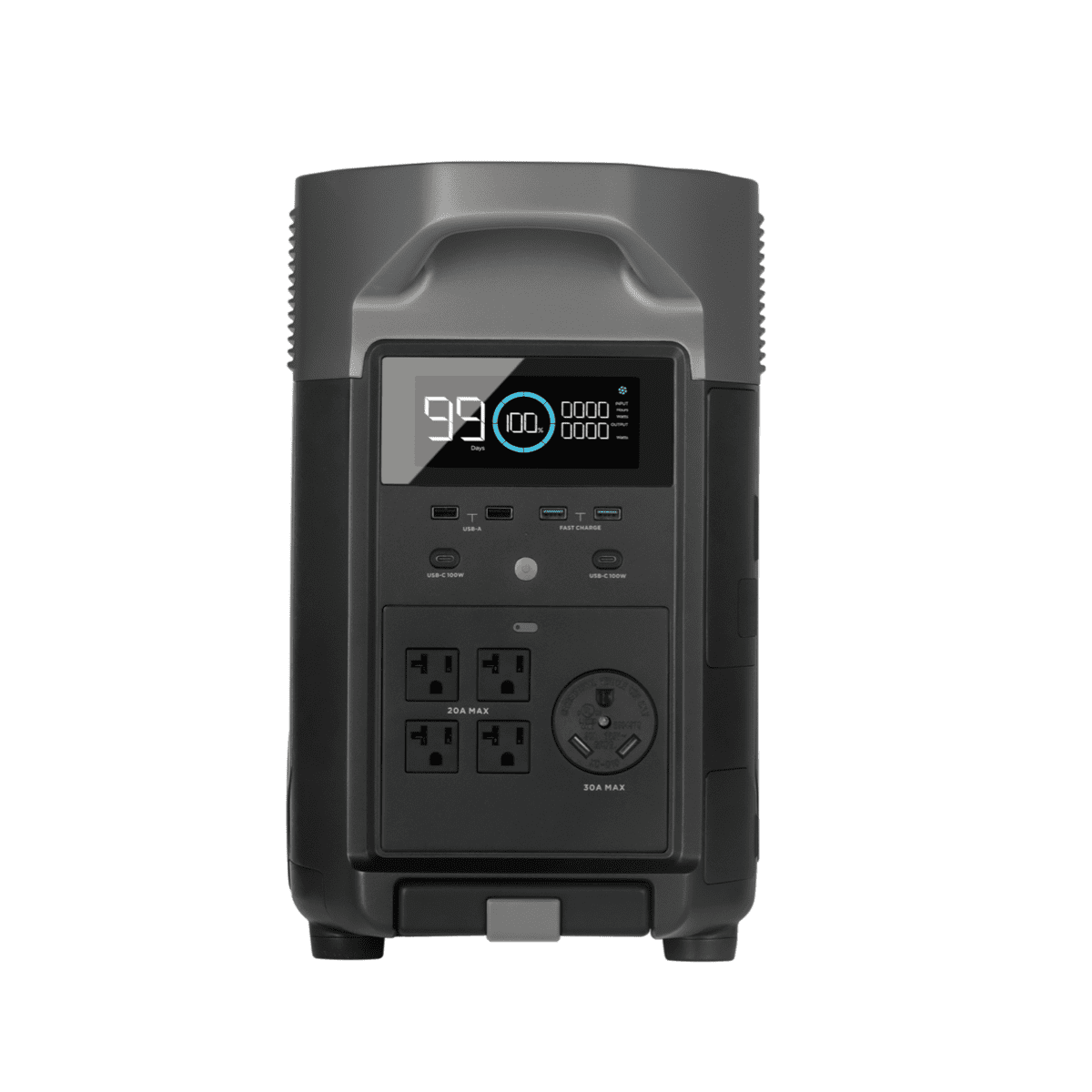 DELTA Pro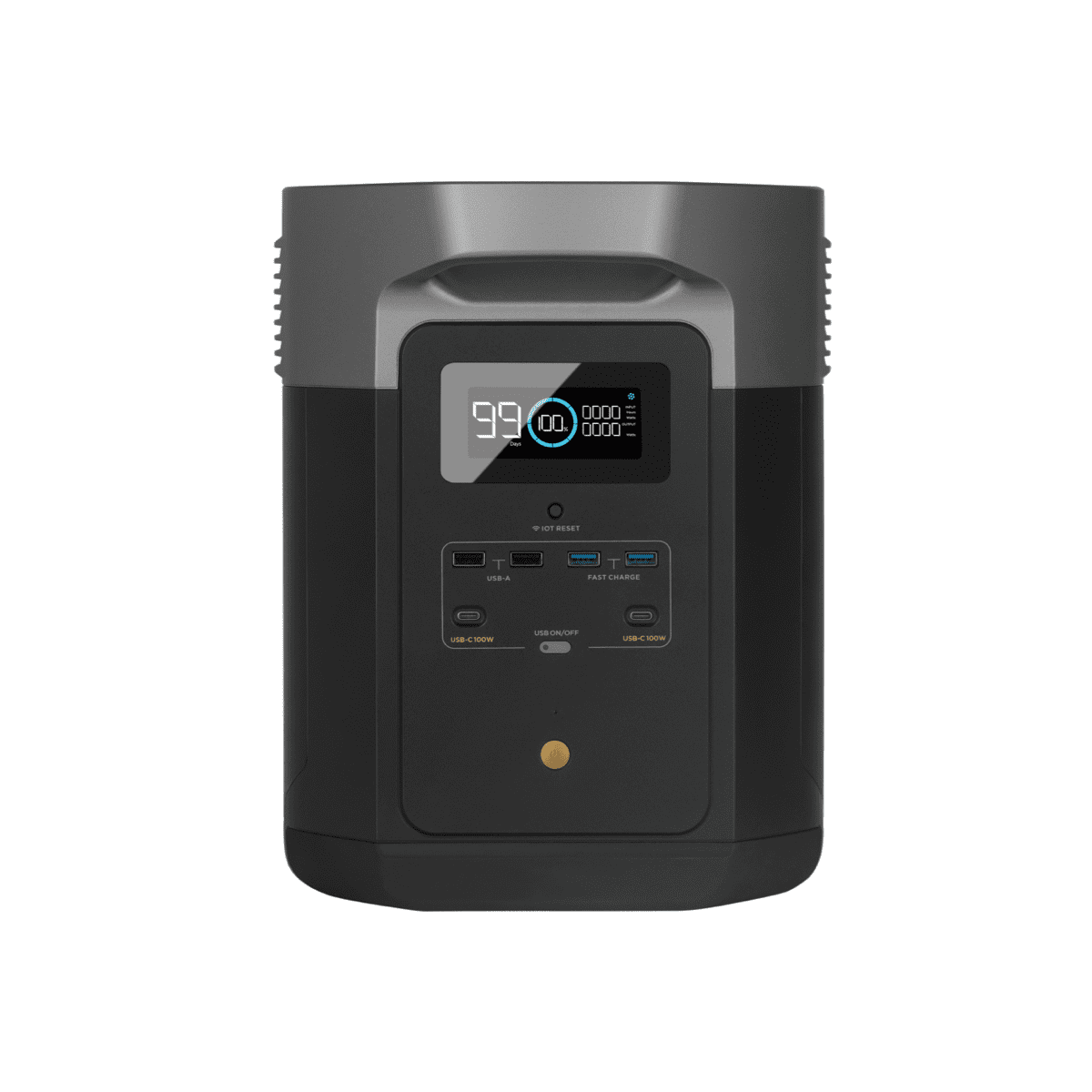 DELTA Max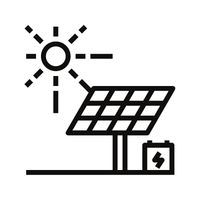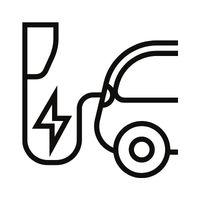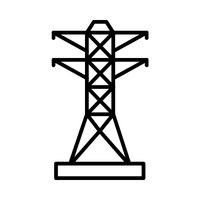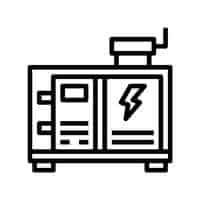 Up to 1600W
Solar Output
Fully Charges in
2.8-5.6 hrs (4x400W)
3400W
EV Charging Output
Fully Charges in
1.7 hrs
1800W
AC Output
Fully Charges in
2.7 hrs
Smart Generator 1700W Output
Fully Charges in
1.7 hrs
Up to 800W
Solar Output
Fully Charges in
3.2-6.3 hrs (2x400W)

N/A



1800W
AC Output
Charges 0-80% in
65 min
Smart Generator
1800W Output
Fully Charges in
1.8 hrs
Disadvantages
As with all advantages, come disadvantages. These are mostly to do with upfront costs, and for the most part, the benefits of solar energy outweigh the costs. Especially considering the price can be offset with financial plans and leases.
Upfront expenses.
While you'll eventually break even with your power bill savings, paying for a solar system upfront can be a little on the expensive side. Luckily, some companies will allow you to lease solar panels or pay in installments. You can participate in such an installment plan if you buy EcoFlow portable solar panels or power stations and pay affordable chunks each month.
Weather-dependent.
An advantage of using portable solar panels is that you can easily move them into a sunny area on a cloudy day. Cloudy weather can affect how much solar energy you're able to collect, but you'll still be able to generate around 10-25% of the panel's typical output. Depending on the time of day, you can adjust the angle of the panels to absorb more sun.
Cost of battery storage.
If you're using batteries to store solar energy, these too can be an upfront expense. Portable power stations aren't fixed to your home and should be considered an investment. After all, by using them, you're saving money on your bills, reducing carbon emissions, and can take them off-grid for a camping trip or outside event.
If you're ready to get your own solar panels, check out our solar panel guide to see which ones fit your power needs.
River 2 Pro
+ 220W Solar Panel
768Wh Capacity
800W Output
4 hours
Full Recharge
220W
Solar Input
270 x 260 x 226 mm Solar Generator
82*183*2.5cm (32.3*72.0*1.0 in) Solar Panel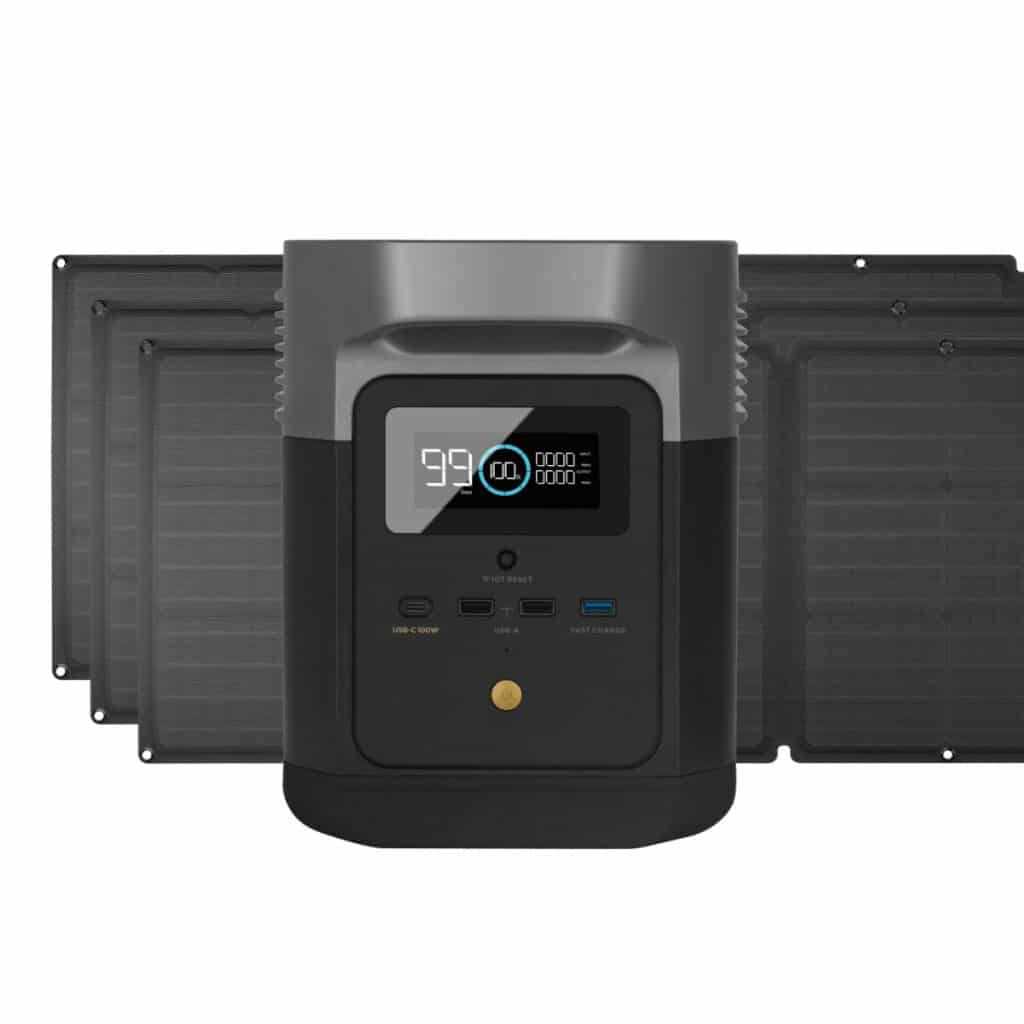 DELTA mini
+ 110W Solar Panels (x3)
882Wh Capacity
1440W Output
3.75-7.5 hours Full Recharge
300W
Solar Input
37.8 × 18.4 x 24 cm
Solar Generator
51.4x42x2.0 cm Solar Panel (folded)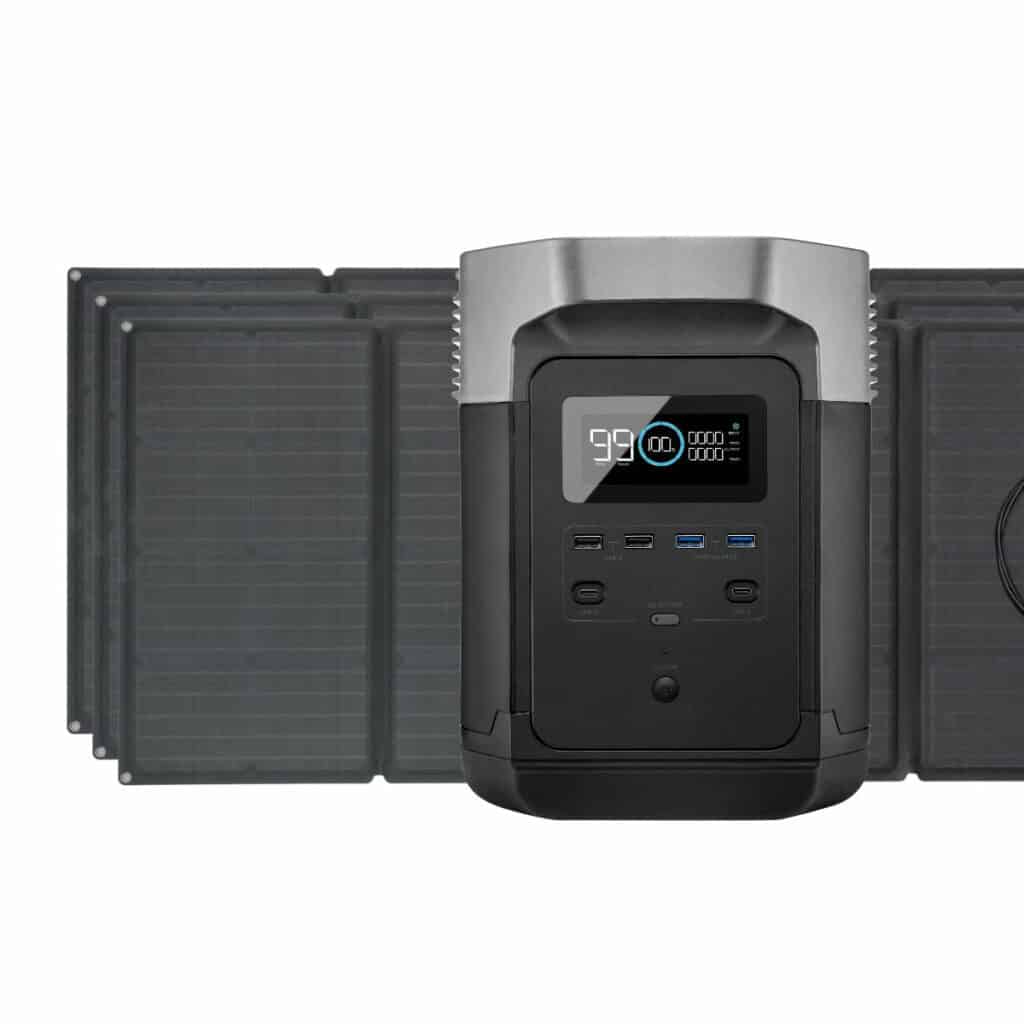 DELTA
+ 160W Solar Panels (x3)
1260Wh Capacity
1800W Output
3.5-7 hours
Full Recharge
400W
Solar Input
40 × 21 × 27cm
Solar Generator
51.4x42x2.0 cm Solar Panel (folded)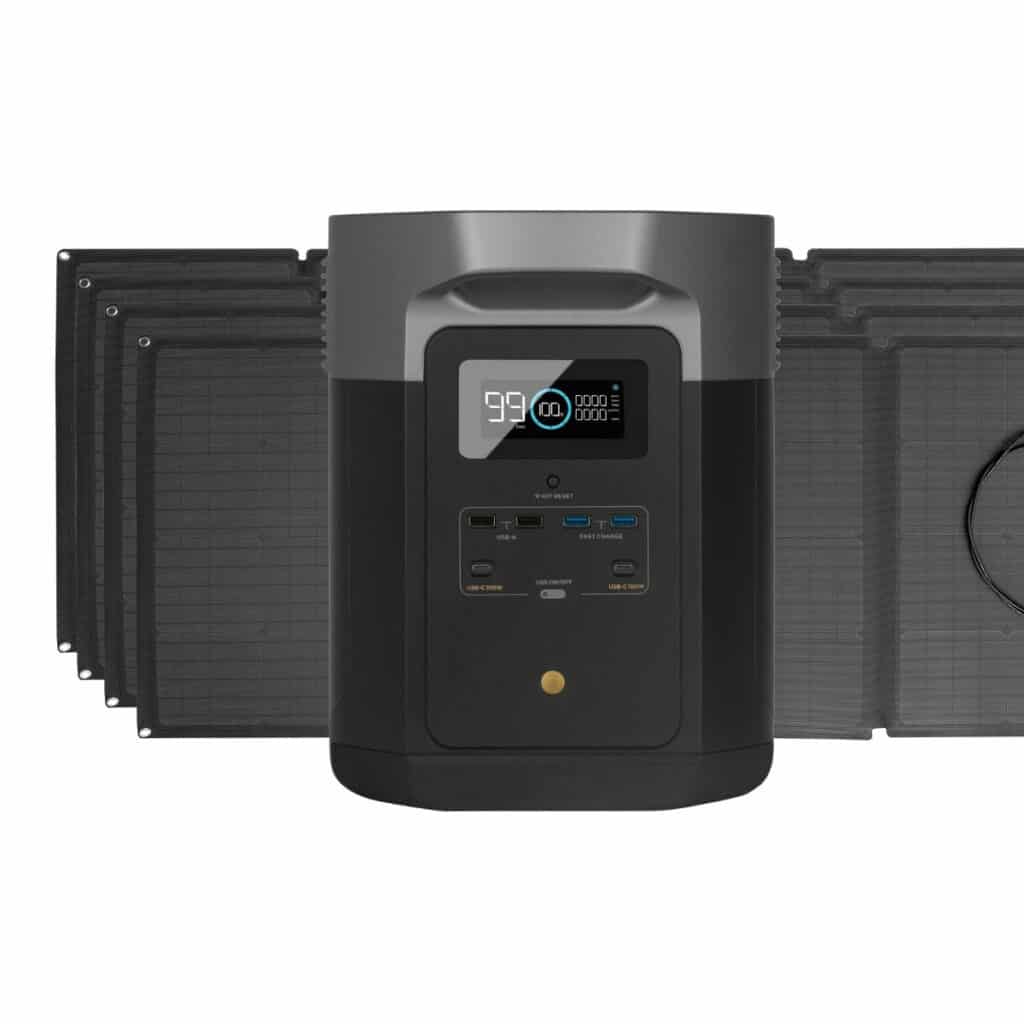 DELTA Max
+160W Solar Panels (x4)
2016W
Capacity
3400W Output
4.25-8 hours Full Recharge
800W
Solar Input
40 × 21 × 27cm
Solar Generator
51.4x42x2.0 cm Solar Panel (folded)